Australia stopped on Wednesday for the small country-town funeral service of Phillip Hughes, who died after being struck by a ball last week. The young batsman's death has rocked the international cricket community and the Australian public.
At an emotional funeral service, the 25-year-old was remembered as a country kid, a "mummy's boy", and one of Australia's most talented cricketers. The funeral was held in the small town of Macksville in New South Wales, where Hughes grew up. A procession through the streets became one of the most heartwarming moments of the Hughes farewell. Australian captain Michael Clarke spoke about how Hughes' spirit had followed him since his death. Clarke's stirring, final words: "We must dig and get through to tea. ... Rest in peace, little brother. See you out in the middle." Hughes' sister Megan and brother Jason read letters that brought tears to those watching around the world.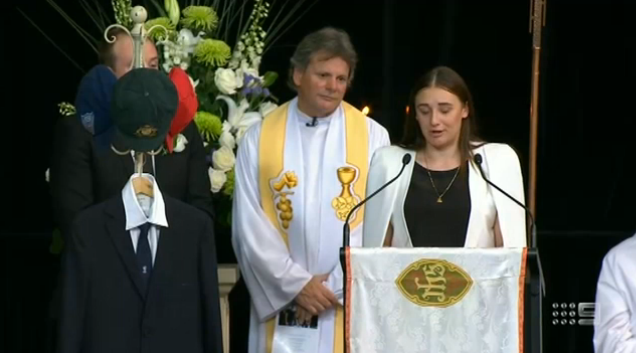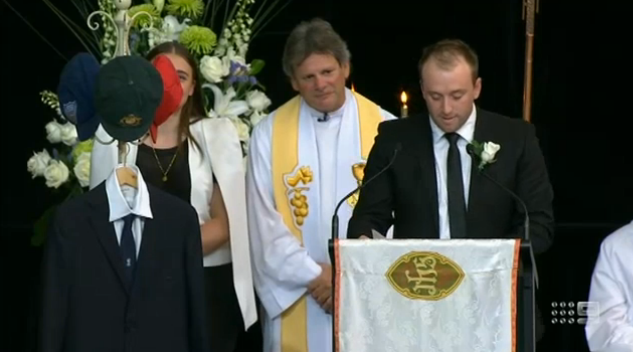 And his close friend Corey Ireland said Hughes had a 10-year plan to become a cattle owner after his cricket career ended.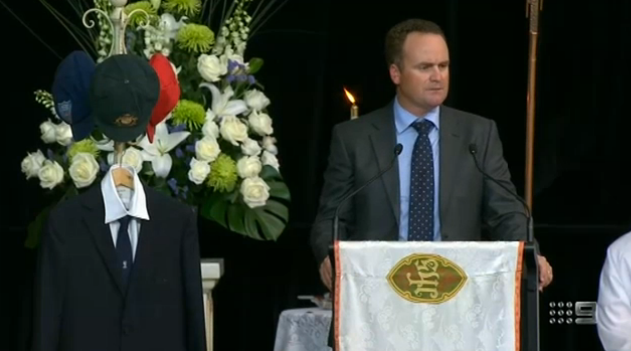 The image of father Greg Hughes carrying his son's coffin out of the school hall was one of the most heartbreaking of the service. Before the service, Clarke was greeted by young locals with Hughes' test number on their backs.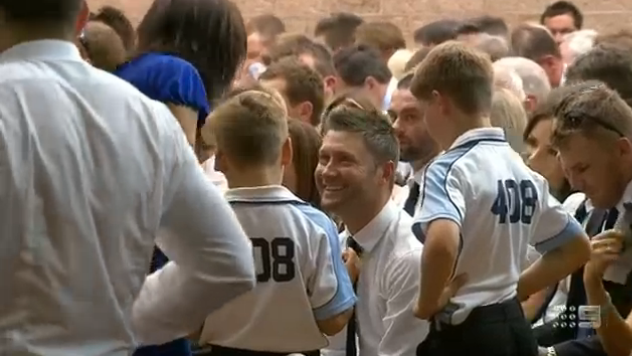 Prime minister Tony Abbott and opposition leader Bill Shorten were there to pay tribute to Hughes.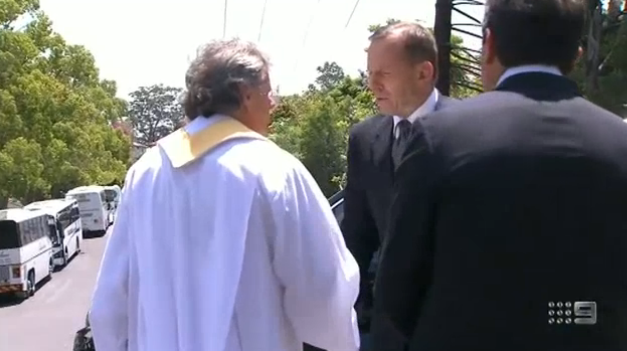 The bowler of the fateful ball, Sean Abbott was also at the service, supported by friends and family. The Hughes family have expressed concern for Abbott in the aftermath of the incident.
Cricketing tributes were led by former bowler Shane Warne, who remembered Hughes as "one of the good guys".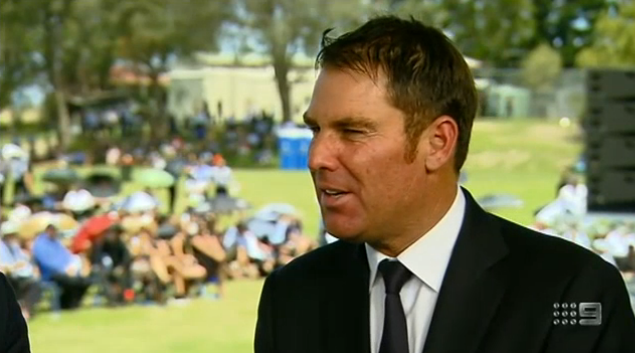 Among the crowd were current and former players including greats Brian Lara, Ricky Ponting, Ravi Shastri, Glenn McGrath, and Steve Waugh.
A makeshift memorial was set up on the Sydney Cricket Ground at the exact spot he was struck in the head last Tuesday. At the Adelaide Oval there was a shrine for the young, talented batsman.