Australian Conservative MP George Christensen was outraged last week when Queensland lowered the age of consent for anal sex, suggesting the move would lead to16-year-old boys being "preyed upon and groomed" by 50-year-old men.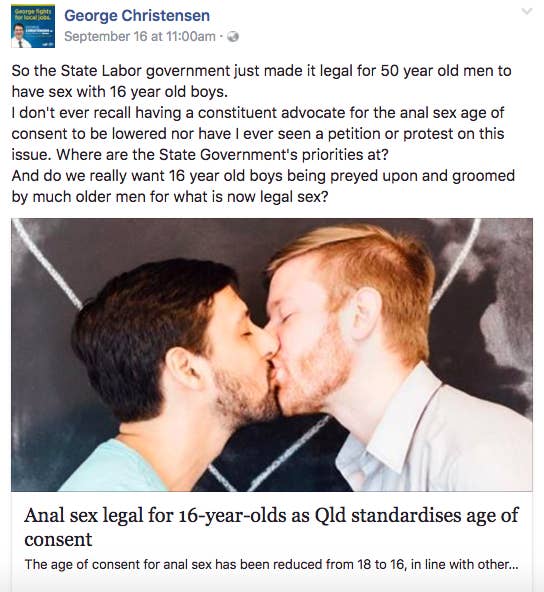 It prompted one of his constituents and longtime party supporters, 71-year-old Peter Roberts, who has a gay son, to write this reply that has started going viral on Twitter.
It reads:
A few Anzac years ago you bought me a beer, as a 20 plus veteran with two tours of Vietnam. if you did it now I would tip the bloody thing over your head. The typical homophobic, they must be pedophiles. So it is alright for old men like me to try and find a younger women but not a Gay man. I have a GAY SON who I am so proud of what he has achieved in his life. His condition, or what you want to call it, came from my Fathers ancestor,y so I have passed it on to him. he should have the same rights as I have to Marry, to adopt if he and his partner wants to and not have clowns like you who live in the past helping to run this country and make decision for us and him. If you decide to come to the Reef Gateway Hotel at Cannonvale for an Anzac Day please ask for me. 18201 Warrant Officer Second Class Peter Roberts. I have hacked my wifes facebook for this as she probably would be harsher.
Roberts' son Dale told BuzzFeed News that his dad saw the Facebook post as a "direct attack on myself and our family".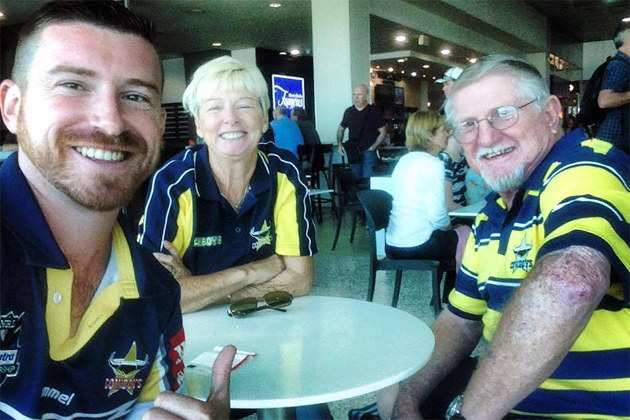 Dale said growing up gay in Christensen's north Queensland electorate of Dawson was tough for him and his family, and the politician's comments "comparing gay men to pedophiles" don't help.
"Growing up and knowing other gay people in his electorate I know how damaging his comments can be, not just for LGBT people but also their families as well," he said.
Dale said the other thing that frustrates his dad is Australia dragging its feet on marriage equality.
"I think Dad's post and the reason it's gone off is because people can relate to the frustration with it all – marriage equality can happen immediately.
"Let's get it done and treat all Australian people and families the same."
BuzzFeed interviewed gay teens in Christensen's electorate earlier this year, which you can read about here.