A Liberal MP Was Caught Attending This Anti-Islam Party Meeting
Conservative MPs are courting the Australian Liberty Alliance, which denigrates "homosexual relationships" and calls for the government to ban Muslim immigration for the next 10 years.
A photo of government MP Andrew Laming was forwarded to BuzzFeed News last night, quietly sitting at the back of an Australian Liberty Alliance meeting in Queensland.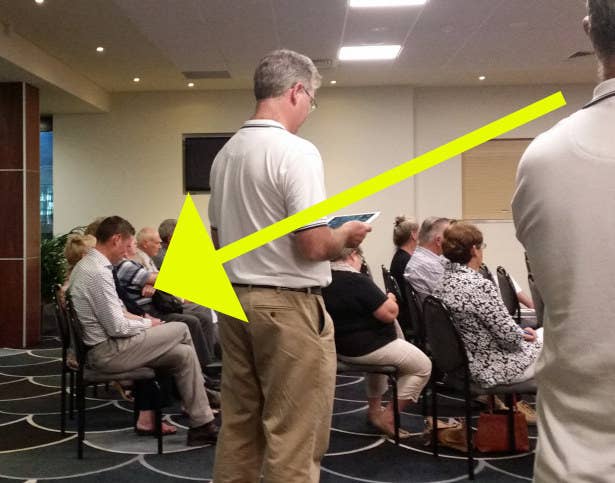 Laming, who is the Liberal National party member for the local seat of Bowman, was listening to a presentation of the ALA, which is a new political party that exists to spread a populist anti-Islam message.
The ALA president Bernard Gaynor confirmed to BuzzFeed News that Laming was at the meeting and he was hopeful that he was there to join their cause. For his part, Gaynor claims that several federal Liberal MPs have attended meetings, but refused to name names.
Laming said he was there to clear up misconceptions and errors in the Liberty Alliance's presentation to his local constituents.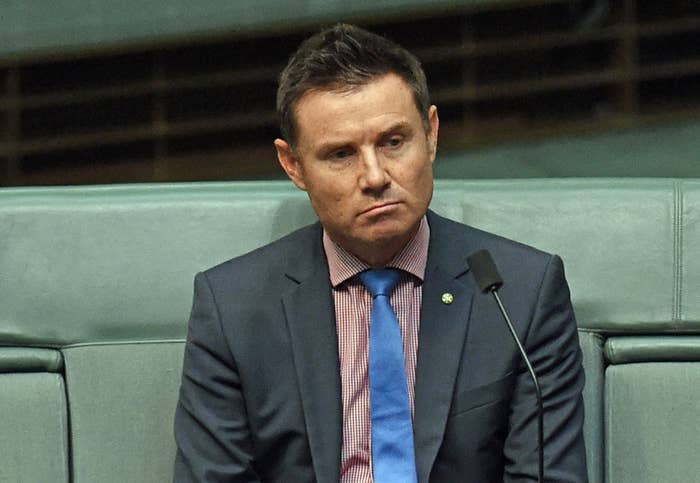 "I waited at the door and spoke to constituents and spoke to 37 of them. I don't support or oppose them. But their presentation centered on very populist topics and there were a number of factual errors in the presentation," said Laming.
The Australian Liberty Alliance is a very small political party that was launched with intense interest this year. Dutch anti-immigration politician Geert Wilders came out for the event, guaranteeing a week's worth of publicity for the group.
The party counts members in the thousands but due to their vocal position on Islam, halal certification and "political correctness", leaders Bernard Gaynor and Kirralie Smith regularly find a way to get in front of a big mainstream audience on the ABC News, Sky News and Sunrise.
A brief look at the party's manifesto shows that it wants to ban Muslim migration for 10 years, scrap the Halal certification regime and get Australia to withdraw from the UN Refugee Charter.
It's also hostile to LGBT people.
"We reject the notion that homosexual partnerships are the same as marriage and natural families," reads the manifesto.
"The right of children to grow up in a natural family must remain protected and 'alternative sexual orientations' shall not be actively promoted in schools and public institutions."
And the party has the ear of conservative MPs. The Liberty Alliance's NSW senate candidate Kirralie Smith went to Canberra last week and met with Nationals MP, Dr David Gillespie.
Smith told BuzzFeed News she also met with Queensland MP George Christensen and South Australia's Liberal senator Cory Bernardi to present them with petitions, acting as head of anti-Halal group "Halal Choices".
But Smith also said the MPs were very receptive of the Liberty Alliance's message.
"They're very interested and as conservative members they are concerned that we're getting a lot of ex-LNP members to join the party," said Smith.
In recent months, senator Bernardi has talked openly about creating a conservative, populist political movement around the same ideas expressed by the Liberty Alliance.
BuzzFeed News called Bernardi on Thursday who said, "I have nothing to say. I don't share your interests," and then hung up the phone.