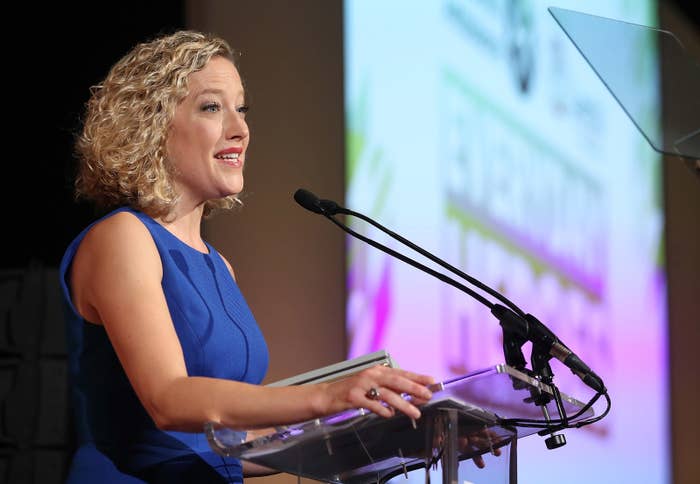 The newly created "ITN Women" group finally came together last month above Peregrine's Pianos — a piano dealer situated just down the road from the broadcaster's headquarters in central London.

The group of journalists already had a fast-growing WhatsApp group dedicated to collective organising, with 120 members at last count, but the ITN Women wanted to meet face-to-face to discuss what they needed to do next.
Days earlier, executives at ITN — the makers of the UK's Channel 4 News, ITV News, and 5 News — revealed the company's average pay gap between men and women was 20%. When it came to bonuses, the gap was a staggering 77%. Another alarming fact that left the ITN Women seething: 17 of the organisation's top 20 earners were men.
According to multiple sources, the group discussed crafting a letter to ITN chief executive John Hardie, the head of the production company since 2009, calling for his immediate resignation.
BuzzFeed News has learned behind-the-scenes collective action, like that shown by the headline-grabbing "BBC women" group, has been a feature across British media companies in recent months, as female staff are made aware of the gender pay gap figures in the country's newsrooms.
Inspired by the work of broadcasters like Carrie Gracie and Jane Garvey in confronting male executives at the BBC, women journalists are now looking inside and outside their own organisations for strength in numbers to replicate their success.
In the London piano shop, the ITN Women in favour of calling for Hardie's resignation pointed to comments the he had made in 2014 before a House of Lords select committee, which suggested he took personal responsibility for gender pay and equal pay at the company.

"I personally review all those and we make adjustments, so we are attuned, because I guess the underlying issue can be, if someone steps off the ladder for a couple of maternity leaves, say, and they come back on, have they fallen behind? We are always looking for what that individual is doing and whether they are being paid the proper, appropriate market rate for their job."
But for now, the resignation demand was put aside. The ITN Women had brought in a guest speaker from outside their organisation. The BBC's education editor Branwen Jeffreys addressed the group, setting out some tips and advice from what she and her colleagues had learned while fighting BBC executives for almost a year.
"The gist was 'The bosses deal with these employment issues all day, every day,'" said a senior ITN reporter who attended. "'Us women have to deal with this issue as well as our day jobs … so it's not going to be easy.'"
On Tuesday, prime minister Theresa May used the deadline for large UK companies to submit their gender pay breakdowns to label the gap a "burning injustice" in British society that needed to be closed.
It's been a year since the May government announced that companies with more than 250 employees would need to disclose their gender pay gap data — a simple calculation using the mean and median figures for the average hourly pay for men and women.

May had chosen to make the comments in the conservative-leaning Daily Telegraph, which was forced to reveal last week a gender pay gap between the men and women on its staff of 35%, the worst in the British media.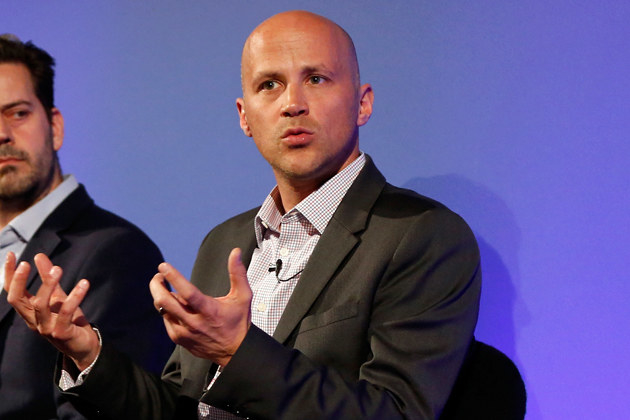 The newspaper's new chief executive, Nick Hugh, was forced into the embarrassing disclosure last week that among the Telegraph's top earners, 73% were men.
A senior Telegraph source said female employees weren't necessarily shocked by the news, describing the leadership of the newsroom as male-dominated and "macho".
"There is a real macho culture at the top in editorial, but it is well hidden from the executive," the source said. "Everyone is on best behaviour when the executives pay a visit to the newsroom and there is a lot of posing going on right now by people who have previously shown little interest in changing anything.
"It feels like they keep pushing the burden for explaining and solving the gender pay gap back on to women, when in fact they are the ones who should be doing the explaining."
The announcement irked not only the women in the newsroom. One male employee was overheard exclaiming: "Gosh, no man is going to be promoted for six years now!"
Unlike their female counterparts at the BBC and ITN, the "Telegraph women" are yet to migrate their plotting over to WhatsApp, instead coordinating their response to management in an email chain, which one source described as "running hot" in recent days.
They've discussed how several male editors have a "deep suspicion" about the very notion of the gender pay gap: "The response from the top team to this has in my view been to discredit women who make a point about the gender pay gap," said one source. Another said male senior editors at the Telegraph had "closely monitored" which women had been tweeting about the figures.
BuzzFeed News submitted a series of questions to the Daily Telegraph ahead of this story, and the company declined to comment.
Among the handful of those who did dare tweet, outgoing Telegraph fashion editor Kate Finnigan posted: "No wonder so many women journalists from @telegraph have left in the last year without other jobs to go to."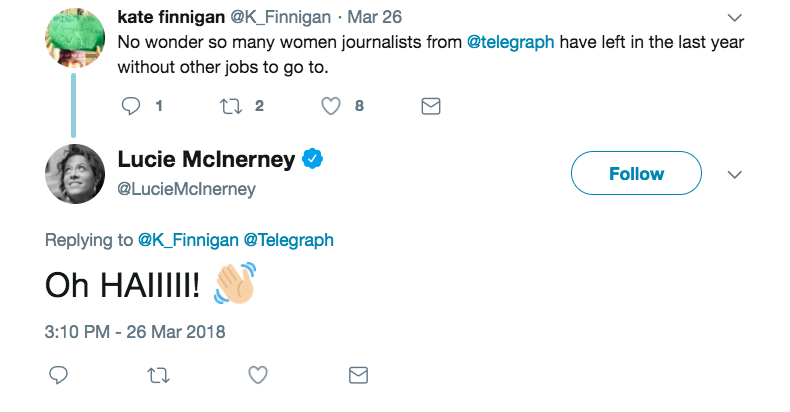 The former director of video at the Telegraph Lucie McInerney replied "Oh HAIIIII!" with the waving hand emoji.
According to sources, it's the fear of a backlash from the male editors that has meant female Telegraph staff will now begin to reach out to other women in the British media for help.
"Our colleagues are brilliant at fighting for the rights of others and we all love that about our workplace," said a senior newsroom source. "Now we need a little outside help to really hammer home how much internal work the Telegraph still has to do to help its own women up."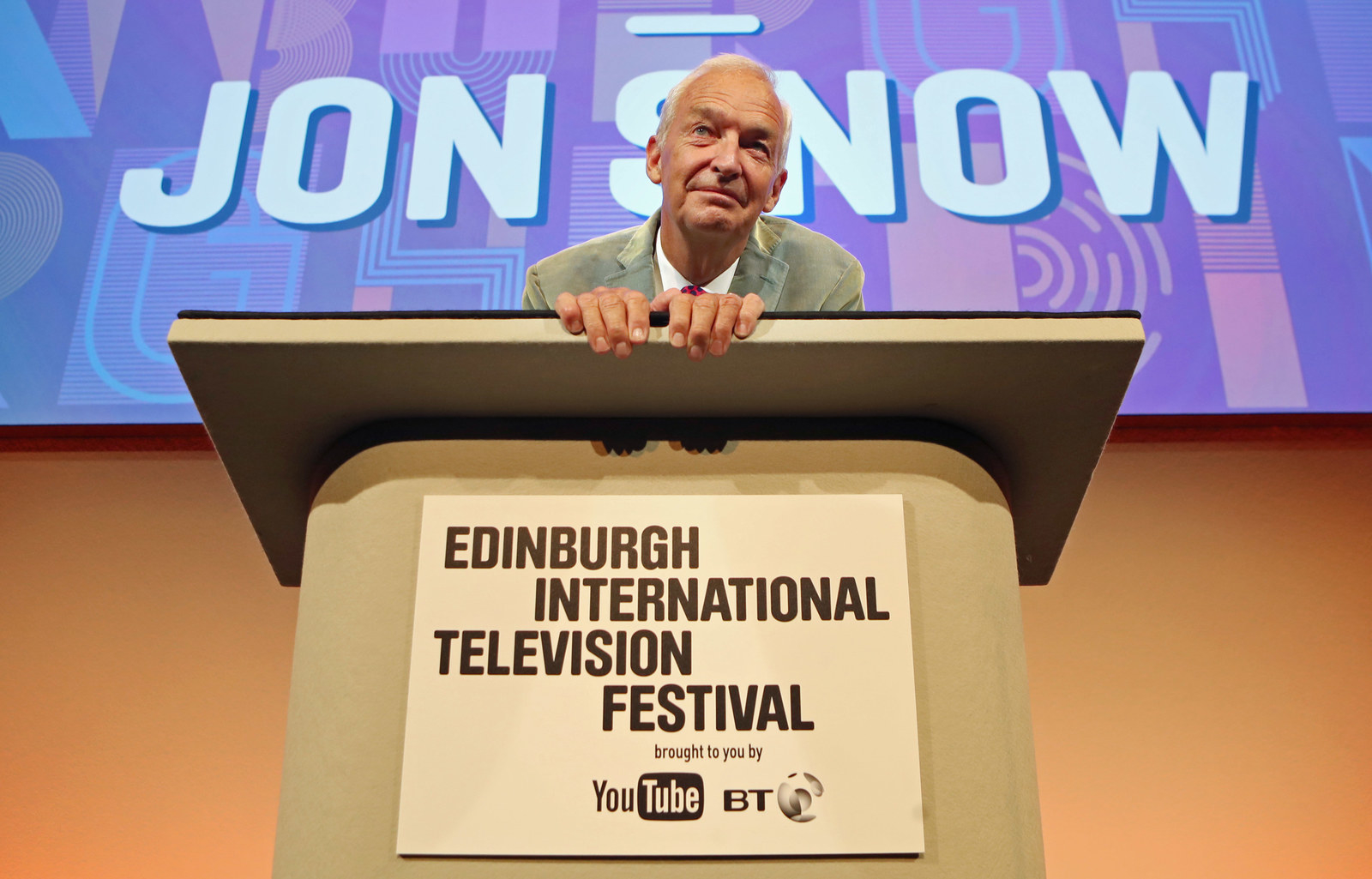 The situation at ITN – involving multiple newsrooms and satellite production units, feeding in news and programs to Channel 4, ITV, and Channel 5 – has meant rumours have been flying about how the current situation came to pass, with female journalists left guessing about the salaries of their male counterparts.

According to an ITN insider, one of the faces of Channel 4 News, Cathy Newman, got a "significant" pay rise last year, which would better level her with fellow anchor Jon Snow, previously rumored to be on more than £1 million a year – though a senior source at Channel 4 News denies this is the case, suggesting Snow is paid "significantly less".
One source told BuzzFeed News that ITV reporters were left dumbstruck when it was reported by the Radio Times last year the News at Ten presenter Tom Bradby was on more than £500,000 a year.
It was the media's obsession with "star salaries" and the gender pay debate that led the ITN Women group to consult their BBC equivalent to find out how to force change for all female earners.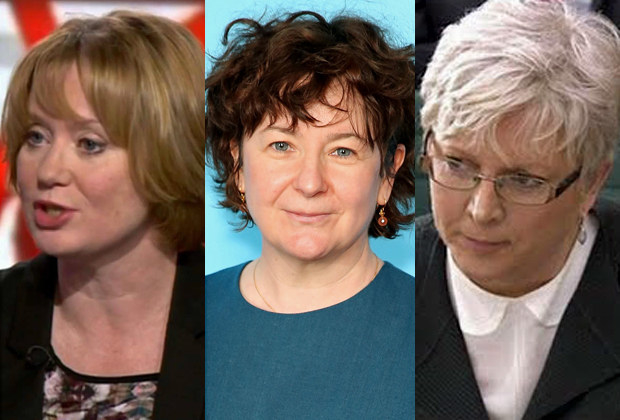 Along with Branwen Jeffreys meeting the group behind closed doors, BuzzFeed News understands BBC Woman's Hour host Jane Garvey has been tapped for advice. Jeffreys could not be reached on Tuesday, while Garvey declined to comment.
Over email, Carrie Gracie – the woman who came to define the BBC's own pay crisis after she sensationally resigned from her post as the corporation's China editor and went on to call her bosses liars at a select committee hearing — told BuzzFeed News she'd also be "happy to" be brought in and help the ITN Women.
Multiple sources said one of the recommendations from the BBC women was to push back hard against any efforts from executives to bring in outside management consultants to run an audit. The BBC women group has previously claimed the move was a tactic used by management to delay action and segment the underlying problem at the broadcaster.
"The information has been incredibly helpful," said one ITN source. "But so has just knowing they have our back in this fight."
There's also been a lot of talk on the ITN Women WhatsApp group about what it would mean in the current climate if Hardie were to take a hefty bonus he's due. His most recent bonus involved £499,000 from the company's "incentive scheme".

"If he wants to make amends and show he's serious he should not take his bonus over the next few years," one senior ITV reporter told BuzzFeed News.
Another journalist at Channel 4 News said: "Are you trying to tell me Hardie will take a bonus of hundreds of thousands of pounds after we all found out there's a 77% bonus gap?
"You've got to be fucking joking."
BuzzFeed News understands ITN will soon announce plans to tie executive bonuses to whether they make progress on closing the gender pay gap. It remains unclear whether that decision will come into force before or after this year's bonus period.
An ITN spokesperson released a statement to BuzzFeed News, conceding that the current situation came about because there are too few women at the top of the company.
"Like many companies, our gender pay gap is mainly caused by having fewer women than men in senior leadership roles and this is something we are committed to addressing," the spokesperson said in a statement.
"To do this, we've published a comprehensive strategy aimed at reducing the gap by half within the next five years and increasing the number of women in our highest paid jobs."

"We are actively talking and listening to women from right across the company to hear their feedback and ideas to make sure we get this right, and we'll be continuing to do so."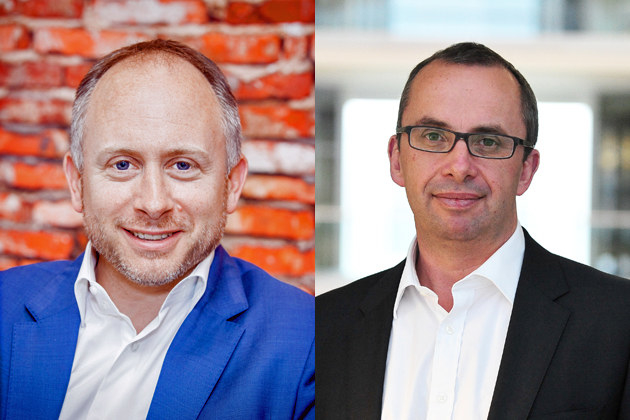 Others have questioned just how seriously other top-paid male executives at ITN are taking the gender pay problem. There were two notable absences during the briefing where the gap was revealed, on 14 March.

The first was Mark Browning, the group managing director of ITN Productions, the money-making commercial arm of the news and current affairs company.
A company source said Browning was in the United States on a "long-planned" work trip. Others were unimpressed, with one insider revealing that Browning's ITN Productions had the "second-worst" gender pay gap within ITN — behind only the executive team itself — because it's "run by high-earning men".
The second notable absence was Bryan Martin, the chief financial officer of ITN. According to a senior source, Martin decided not to attend the gender pay meeting, opting instead to go to the mid-week Cheltenham races.
UPDATE
This story has been updated to reflect that a senior source at Channel 4 News has denied previously reported rumours anchor Jon Snow is paid £1 million a year.