"Excuse us, Mr President, but we don't want your hate, we don't want your greed, we don't want your boasts and .. WE DON'T WANT YOU"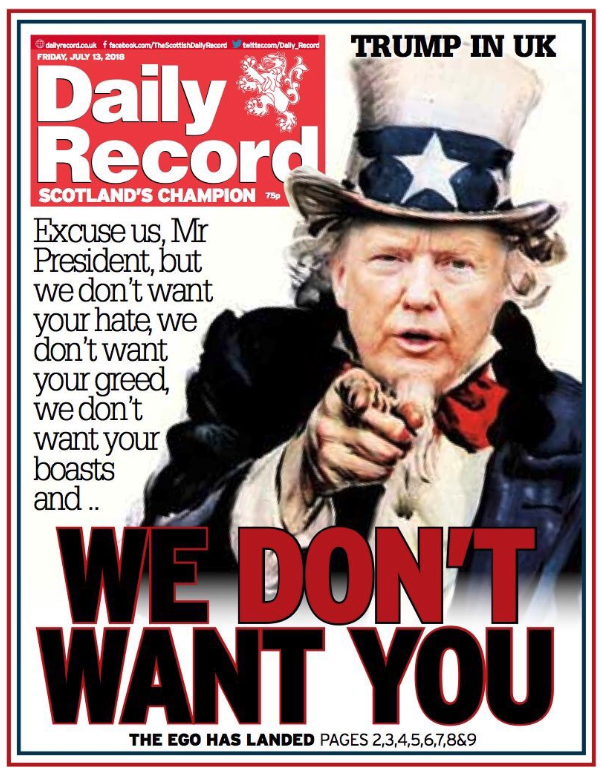 "SNP chief will tell Trump: 'You're not welcome here'"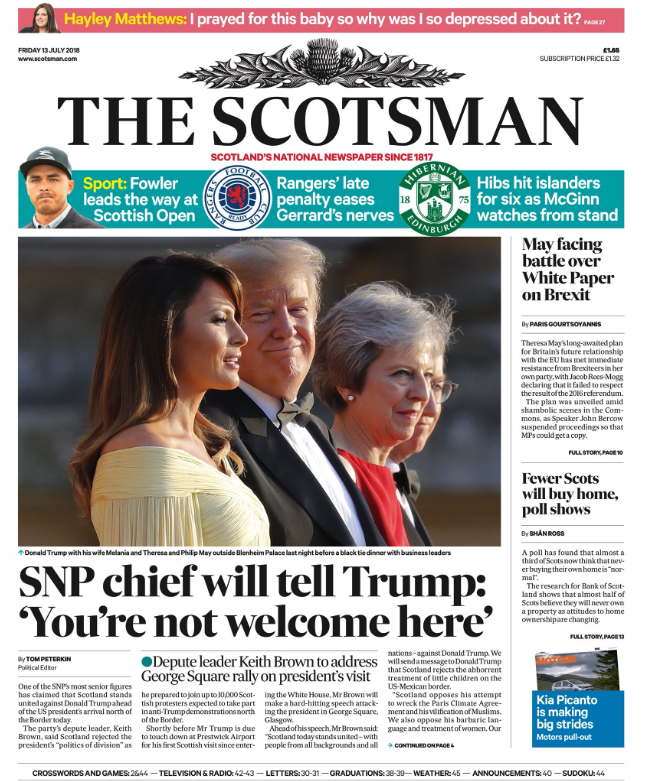 "SCOTLAND SAYS NO TO TRUMP"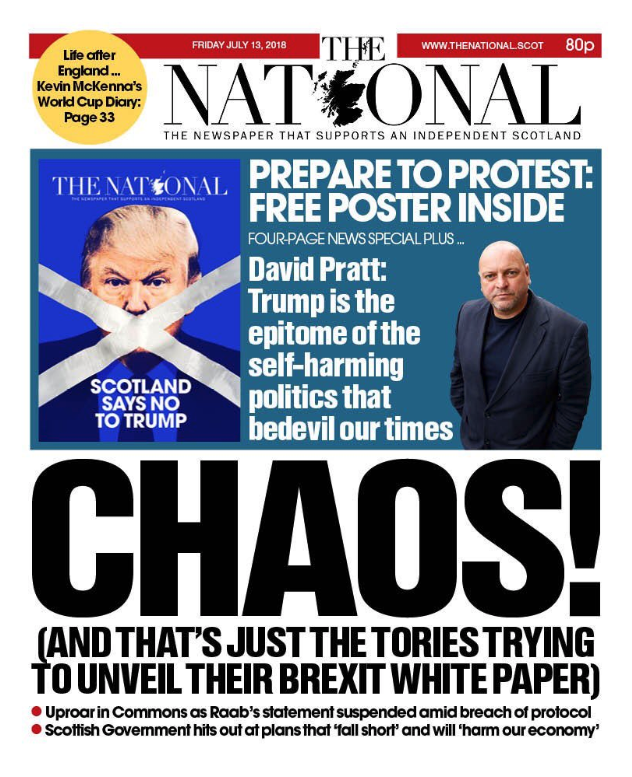 "Trump hits out at May's soft Brexit blueprint"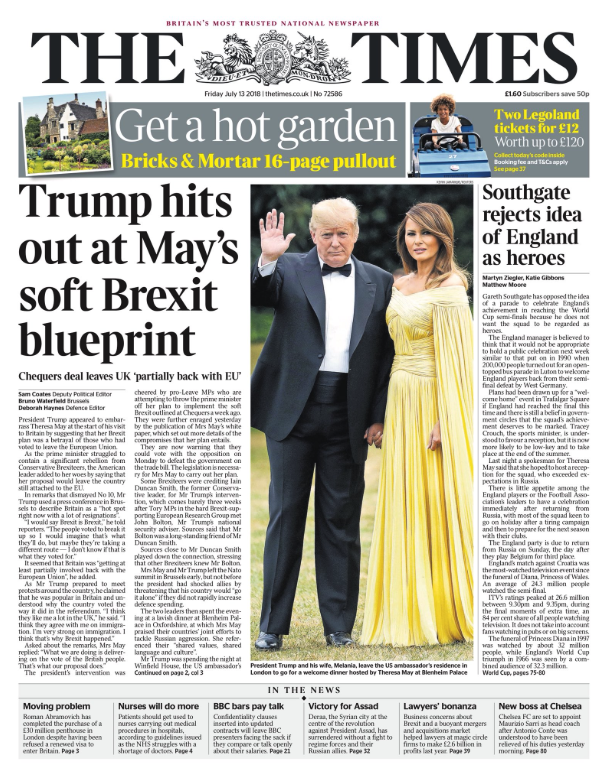 "PM to push Trump on trade deal as Tory anger over Brexit grows"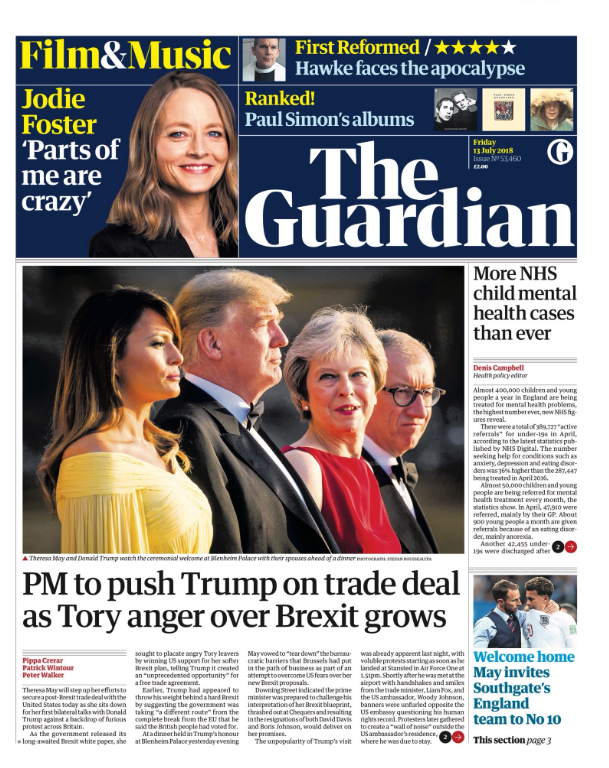 "THE EGO HAS LANDED: DONALD THUMP"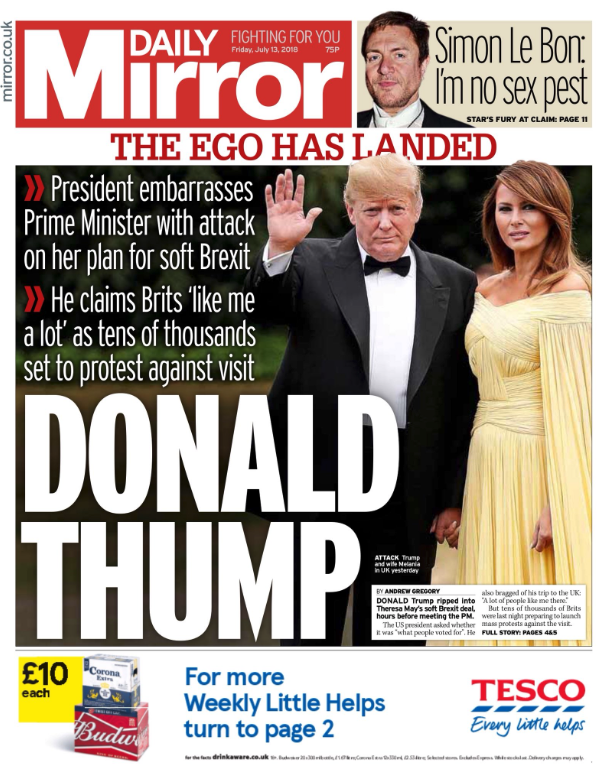 "TRUMP: BRITS LIKE ME A LOT"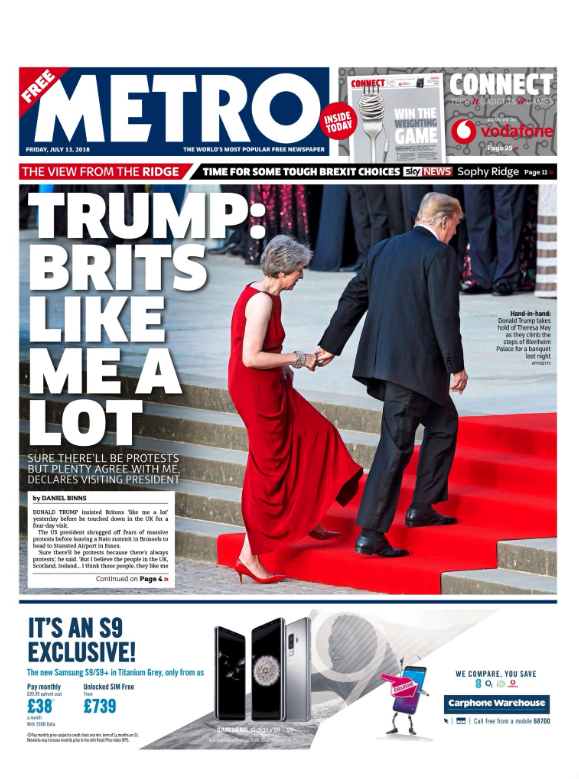 "TRUMP: THE EGO HAS LANDED"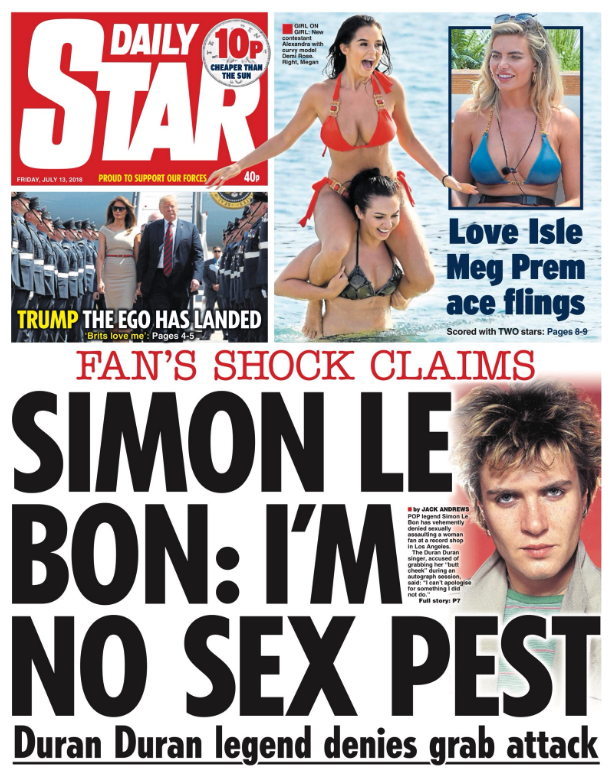 "See honey, I told you we'd go on a date at 'the palace'"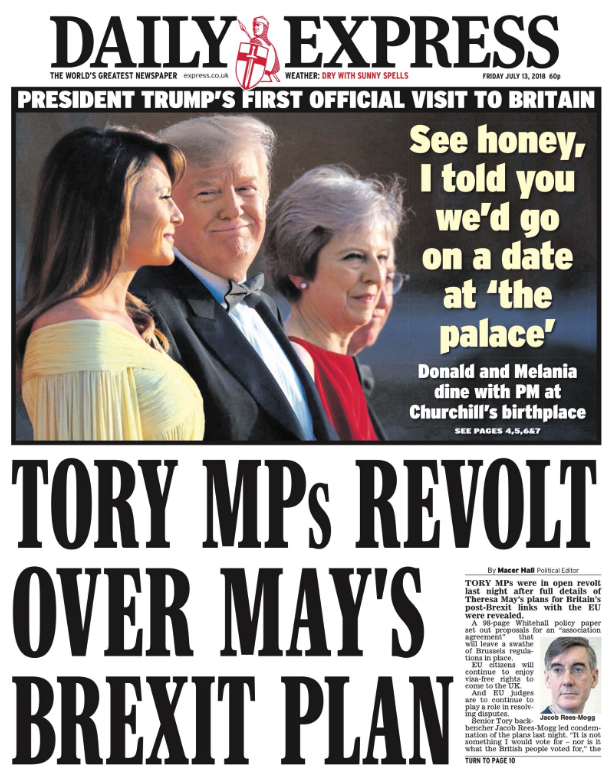 "Trump flies in to diplomatic storm"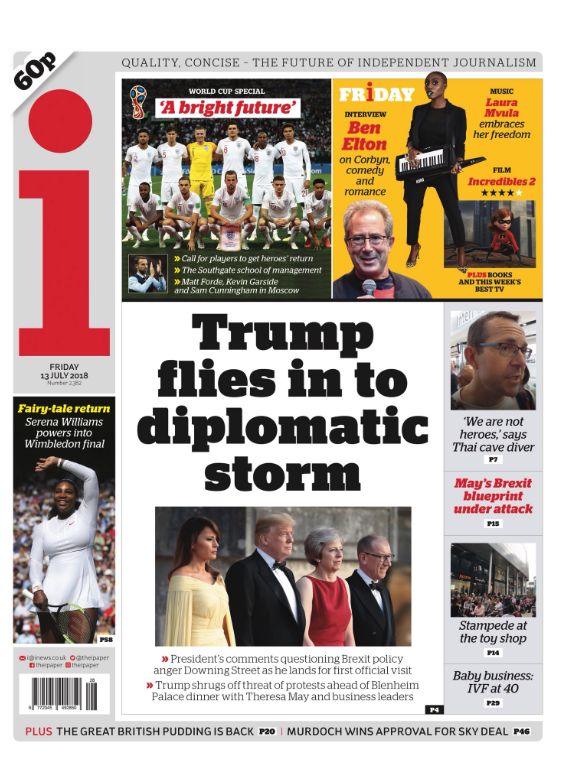 "May's Brexit might not be what voters want, says Trump"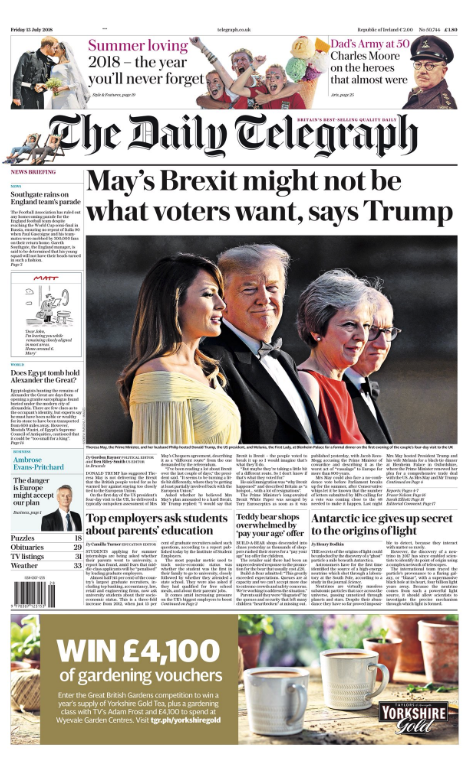 "The undiplomatic visit"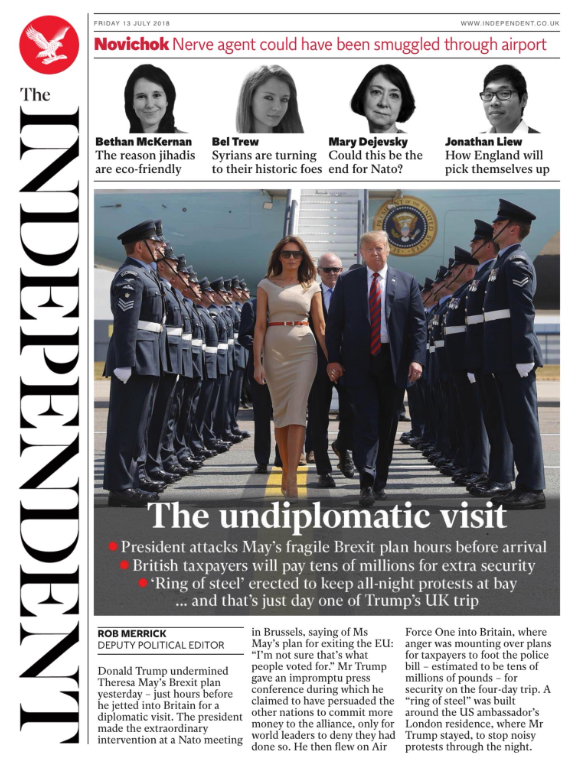 "Protesters out in force to greet Trump"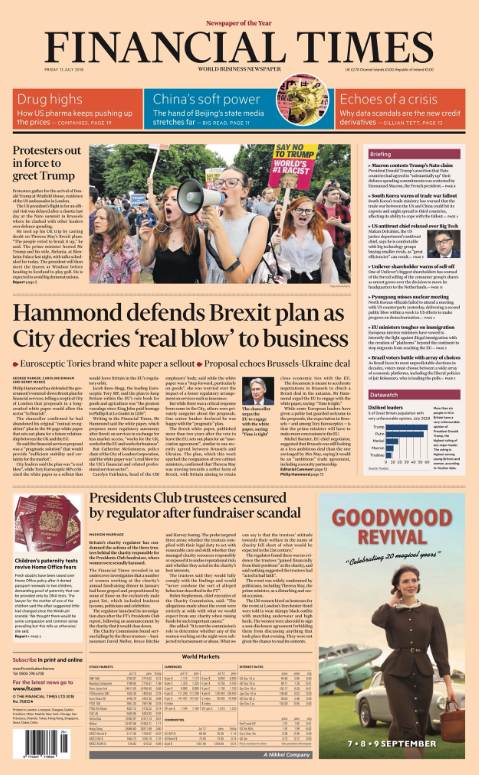 "Britain Tells Trump: YOU'RE NOT WELCOME HERE"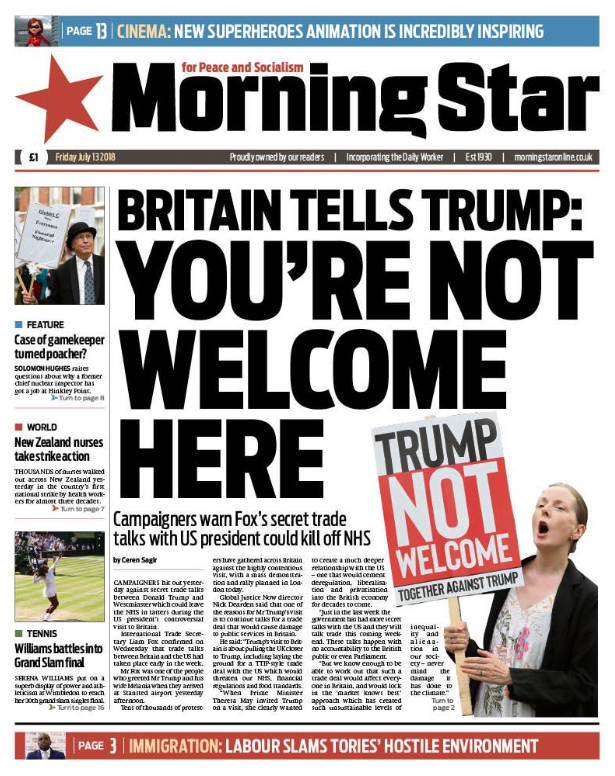 "May has wrecked Brexit.. US deal is off!"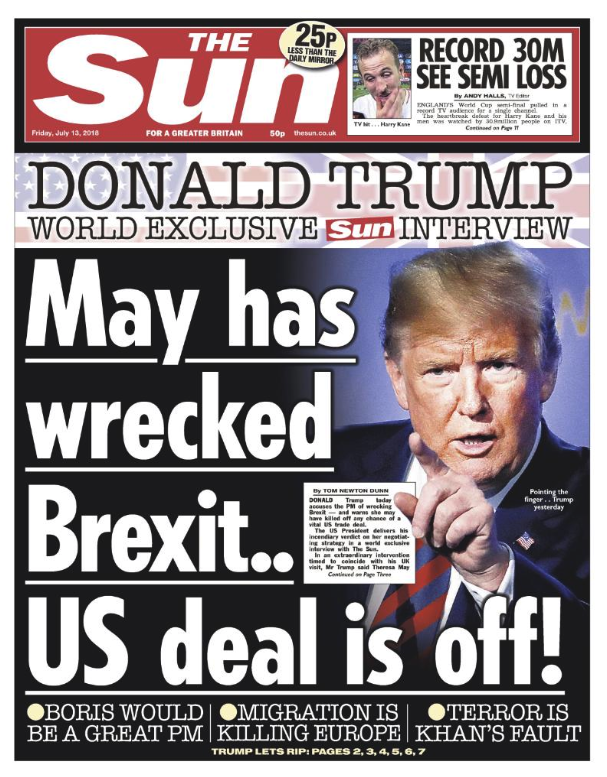 "Trump takes aim at London, attacks our NHS and insults newcomers who've made our city their home. We say: NO, MR PRESIDENT."