Just hours after a court slapped an injunction on the further release of secret phone calls involving Pauline Hanson, people around Australia started receiving mysterious recorded messages featuring the controversial tapes.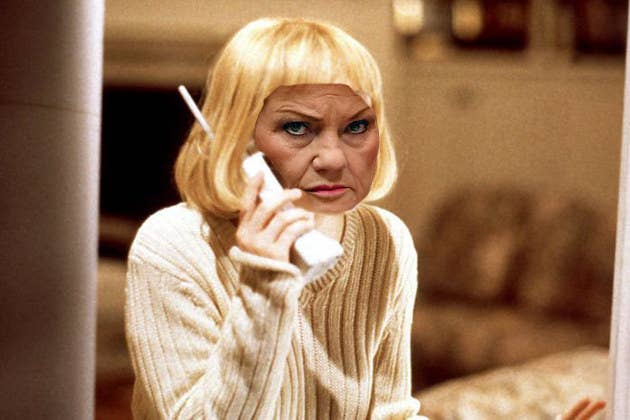 BuzzFeed News has obtained the pre-recorded message, which included snippets of the notorious "Ashby Tapes", played down the phone lines of people living in Queensland and the New South Wales Hunter region last night.
The message, known in political campaigning as a "robo call", features two snippets of secret recordings involving One Nation senator Pauline Hanson and her chief of staff, James Ashby, which were previously released by ABC News:
Pauline Hanson says she's different to other politicians. But the fact is that's just not true. One Nation has been busily plotting to rip off taxpayers.


Listen carefully to a recording of a conversation between Pauline and her trusted right hand man, James Ashby.

"There is an opportunity for us to make some money. I will deny I said this."

Just when you thought you heard it all another recording has emerged of Pauline telling her trusted party officers that she likes to keep things secret.

This time she was talking about a dodgy donation from a millionaire property developer.

"We always kept it very very quiet"

Pauline Hanson's One Nation just can't be trusted.
The first snippet in the message from James Ashby is from a recording published by ABC News last month, in which the party official openly discussed ways to make money from running candidates in the Queensland election, which is due to be held later this year or early next year.
In the wake of its publication, Hanson said she quickly quashed the idea of making money on printing candidates' election material.
The second snippet is from a secret recording published by the ABC's 7:30 featuring Hanson talking about the alleged donation of a plane from property developer Bill McNee.

The alleged donation is currently the subject of an Australian Electoral Commission investigation into One Nation.
The robo call did not have an authorisation attached to the message. Both the federal Labor party and lobby group GetUp! have told BuzzFeed News they're not behind the calls.

The message surprised a few people on Thursday night.
Several people in Queensland and suburbs around Newcastle in the NSW Hunter region have told BuzzFeed News they received the calls.
When reports of the recordings emerged, One Nation senator Malcolm Roberts tweeted "they smear who they fear".
It comes after One Nation successfully got a temporary court-ordered gag against disgruntled former party president Ian Nelson from releasing any more damaging secret recordings involving Hanson and other senior party figures.
According to the Guardian Australia, Nelson has got 4,000 separate recordings.
"[Hanson is] not stopping me from talking," Nelson said. "I've got 4,000 recordings. Not all about Ashby and Hanson, but there are a lot there."

BuzzFeed News has yet to receive comment on the messages from One Nation.
Correction: The court-ordered gag was against former One Nation party president Ian Nelson. A previous version of this article suggested the gag was against ABC News.