Prime Minister Tony Abbott has dumped his controversial plans for a $7 tax on doctor visits but in the process has shifted political pain onto doctors by giving them $5 less for visits.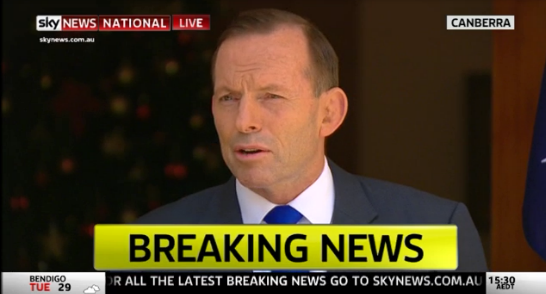 Prime Minister Abbott's new plan will see the Medicare rebate given to doctors cut by $5 for non-concession adult GP visits. But the doctors can charge patients $5 extra to recoup the cost.
"What we are saying to doctors… is we don't mind you charging a co-payment of up to $5," said Mr Abbott on Tuesday afternoon.
Those with concession cards - pensioners, children and students - will not have the Medicare rebate cut, and it is expected the cost of GP visits for them would remain the same.
Mr Abbott said he listened to the community and ditched the $7 plan in favour of a $5 cut to doctor rebates. The multi-billion dollar medical research fund also survived the policy rethink.
Mr Abbott also maintained that the policy was a better one than the $7 plan slated in the budget. Senior Sky News anchor David Speers described it as Mr Abbott's biggest backdown during his short prime-ministership.
The Australian Medical Association is expected to come out strongly against the plan after leading the campaign against the co-payment since it was announced in May this year.
Perhaps the best emoji tl;dr versions of the new policy: