How's Monday? Is it good? Stressed? Tired? Well here's a reminder to stay chilled, friends. It's just six-time world surfing champion Stephanie Gilmore not giving a fuck.
It's not raining but fuck it, gotta stay sun safe.
Gilmore is a terrific reminder to keep your eye on the prize today.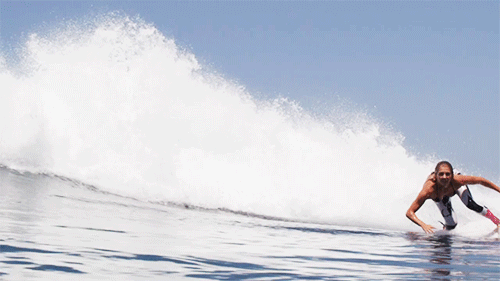 And keep having fun people!