When Tony Abbott left Question Time on Monday afternoon no one could have expected what happened next... well, at least one bloke knew.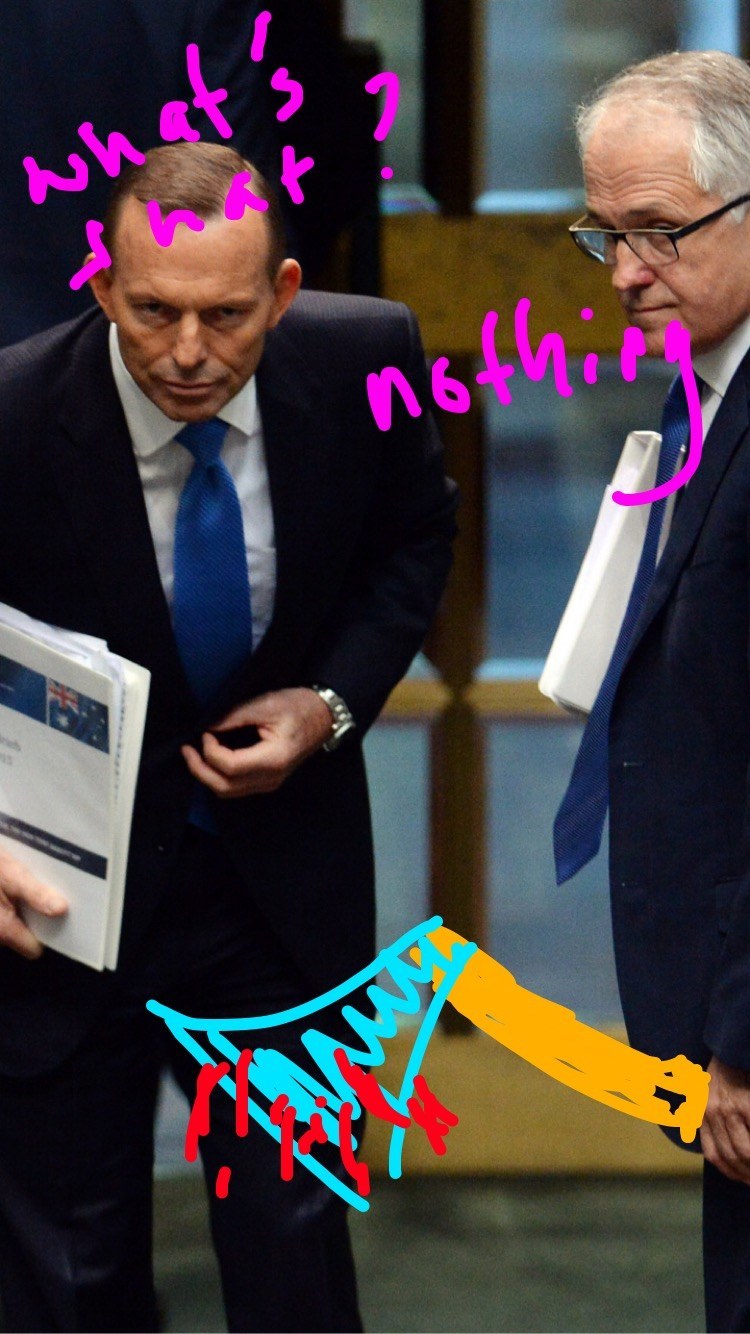 Right-wing conservative Abbott, who had been sliding polls for 18-straight months, was looking to next year's election with a very restless party behind him.
Malcolm Turnbull, a moderate who enjoys BIG public support, decided to act: and move against the leader of his party.
Less than an hour later, Turnbull walked confidently into Parliament House's senate courtyard and shocked Australia, announcing he was resigning as a minister to move against the PM.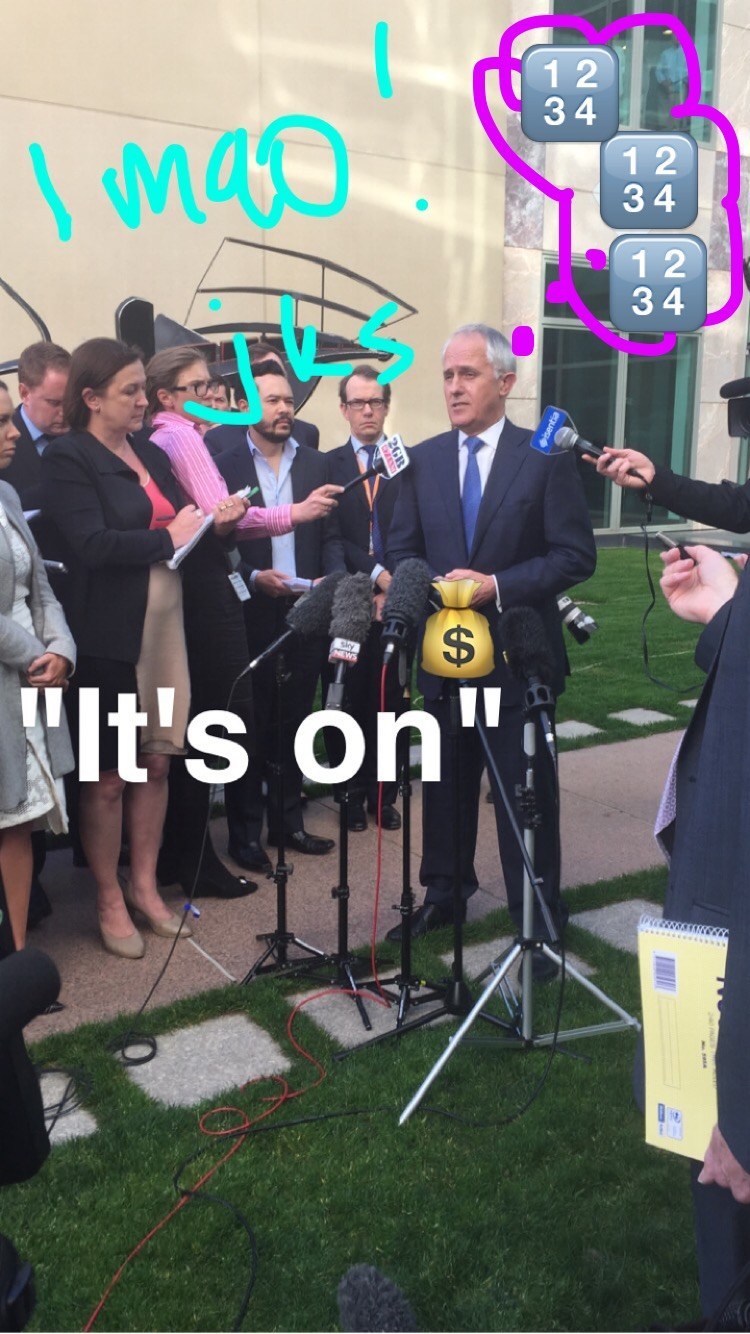 "The one thing that is clear about our current situation is the trajectory. We have lost 30 Newspolls in a row. It is clear that the people have made up their mind about Mr Abbott's leadership," said Turnbull, pitching directly to nervous backbench MPs concerned about their chances at next year's election.
Well it sent everyone into a total clusterf*ck.
Abbott decided to take on the challenge and sent out ministers one-by-one to support him. The embattled Treasurer Joe Hockey was the most intense...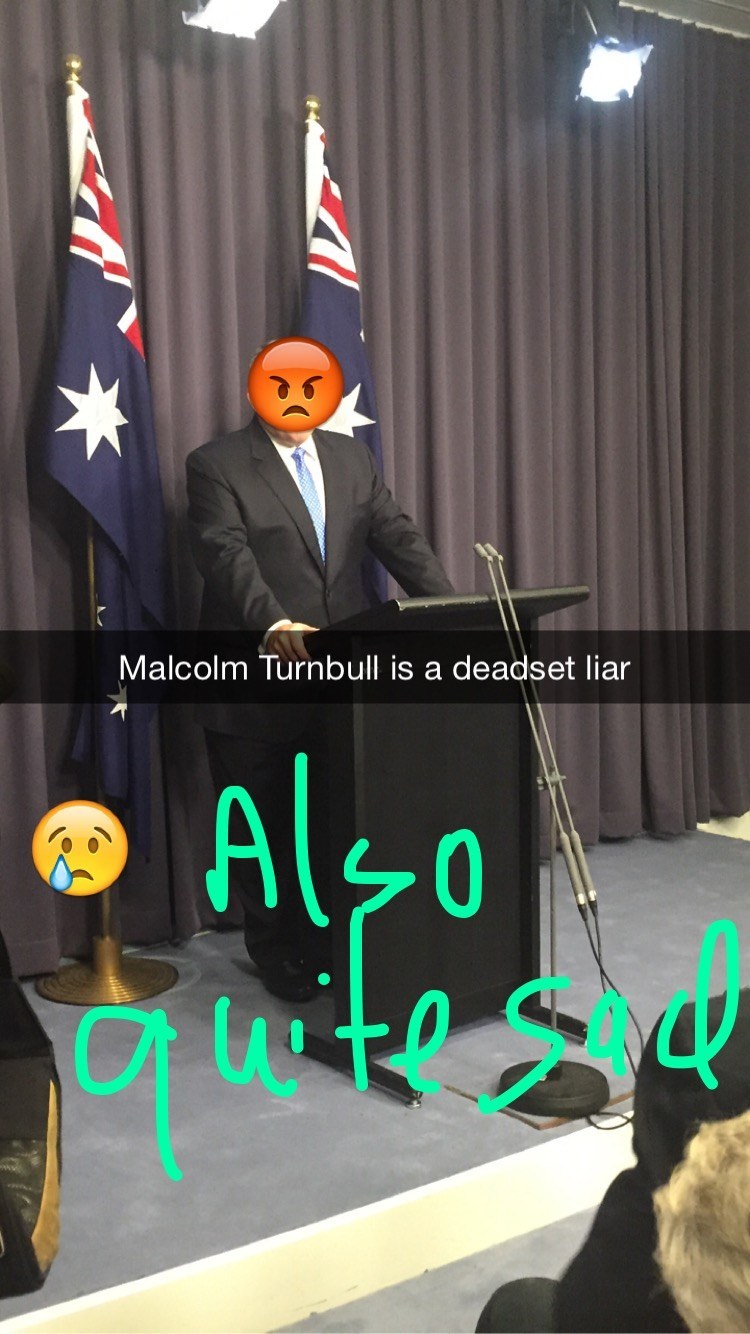 Hockey has suffered a series of public gaffes – about poor people and cars, and house prices – and in recent weeks was viewed as the millstone around the government's neck.
He decided to fight, slapping down Turnbull's criticism of his economic and straight up calling him a liar.
(Given what happened next, it looks almost certain Hockey will lose his job.)
The Labor opposition, which had struggled with several years of similar leadership chaos while in power, probably didn't need to say anything tbh. But that didn't stop Labor leader Bill Shorten...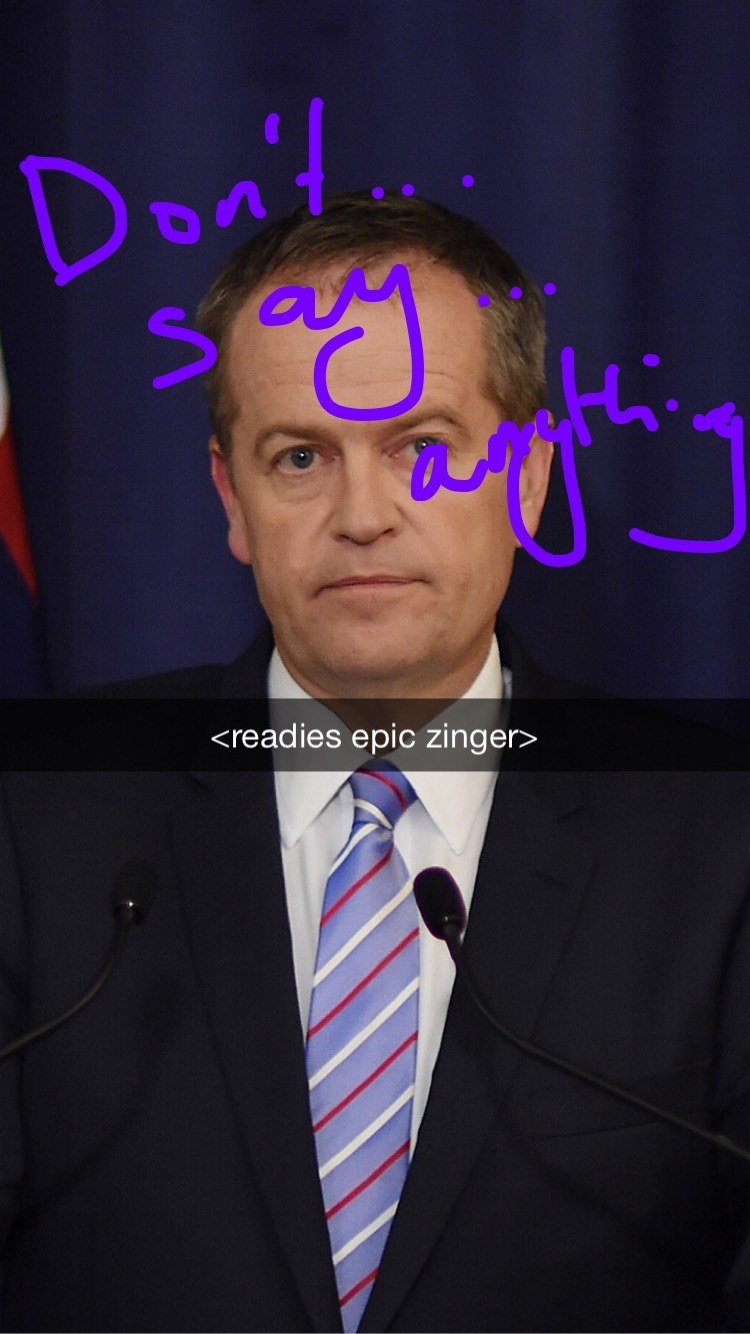 "With Malcolm, it will always be about Malcolm," he said.
To be clear, Australia's left wing parties most definitely wanted Tony Abbott to stay on as PM – it gave them the biggest chance of winning at the 2016 election.
You could just imagine former prime minister Julia Gillard – who had been torn down by her party – giving this kind of reaction...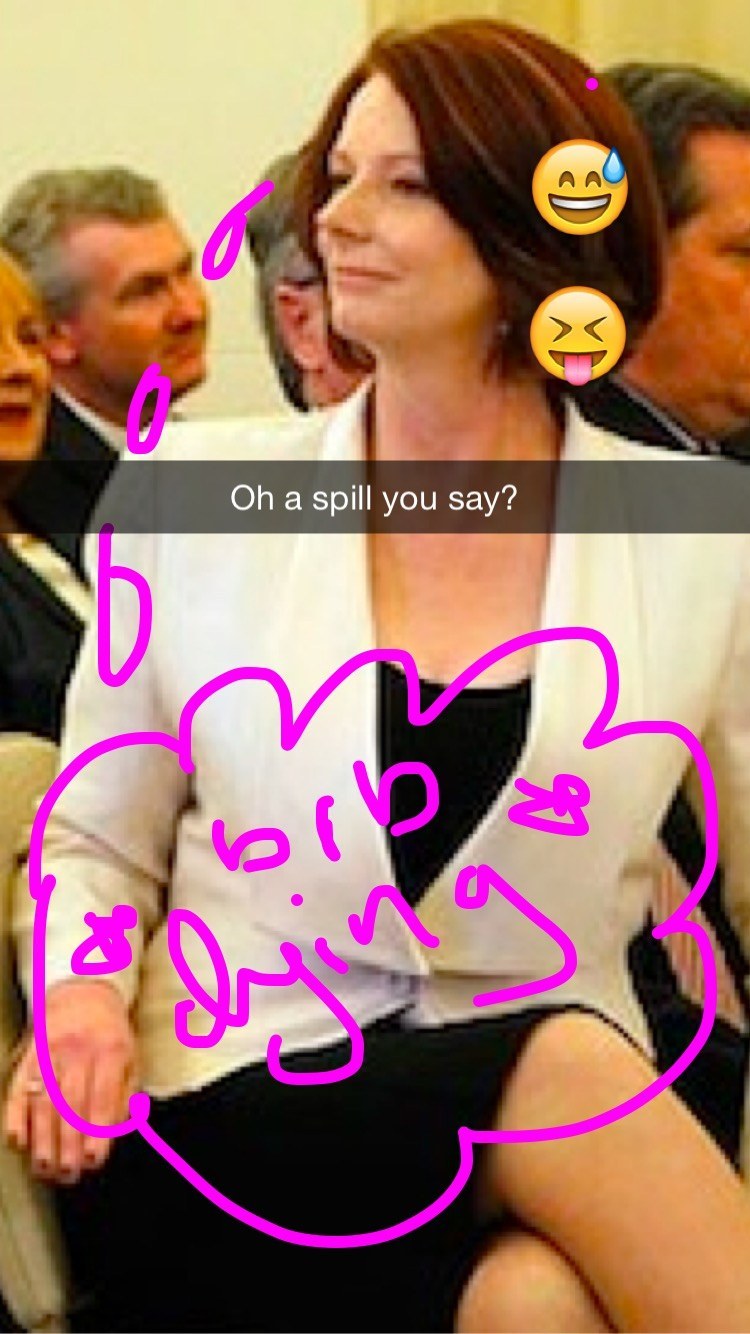 Over several long hours Abbott's camp of supporters employed a "Shock and Awe" media strategy to sway nervous backbenchers. Senior ministers took turns appearing on Sky News and delivering press conferences, pledging loyalty to the PM.
Turnbull's team instead hit the phones. Led by veterans like senator Arthur Sinodinos they aggressively courted wavering junior right-wing backbenchers.
One Turnbull supporting MP told BuzzFeed News before the vote they had moved from securing "probable" votes to target the "possible" votes.
It took less than half an hour to come up with a decision. The government's bean counters (whips) came out to front the media and told the world the incredible news: Australia's PM was rolled!!!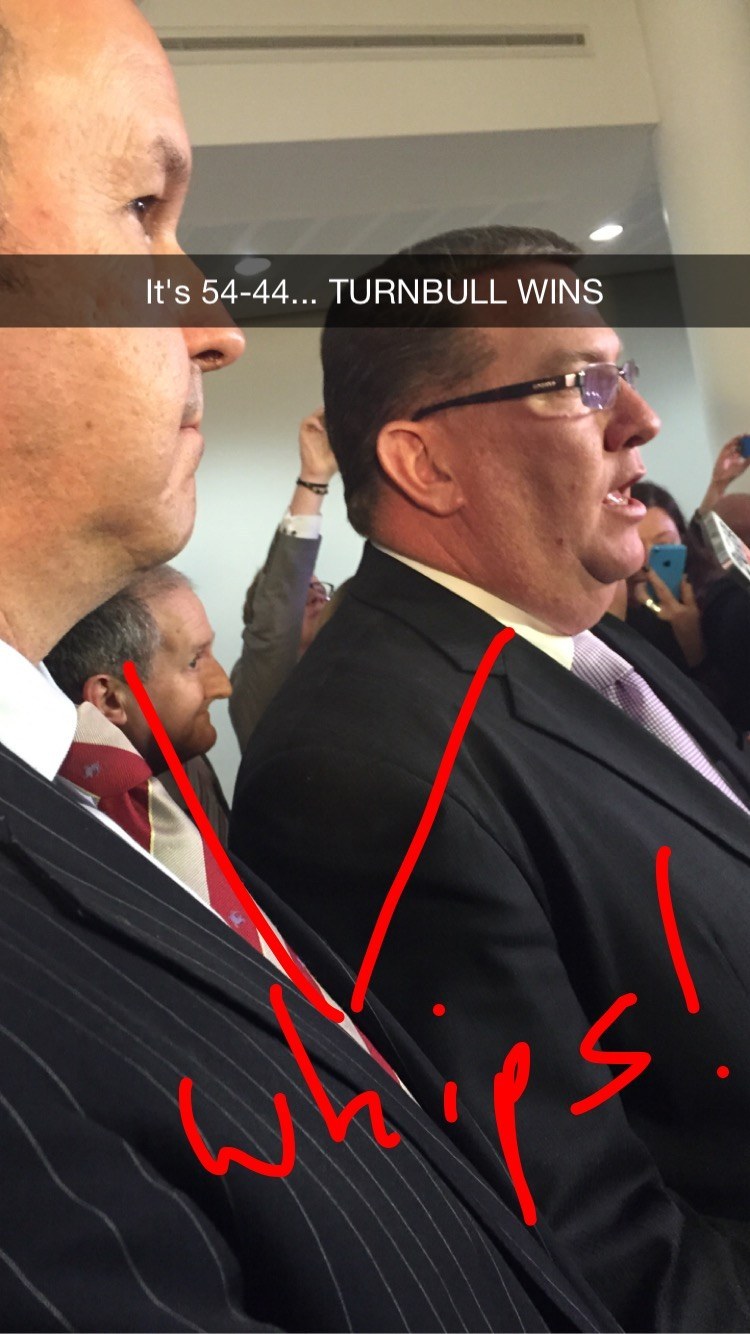 The final vote was 54-44 to Turnbull, with one informal vote. In the deputy leadership vote, Julie Bishop was re-elected.
Everyone was shocked at how quickly it all happened.
Mr Abbott, who had served for a few days shy of two years as prime minister, had been tossed aside by his party.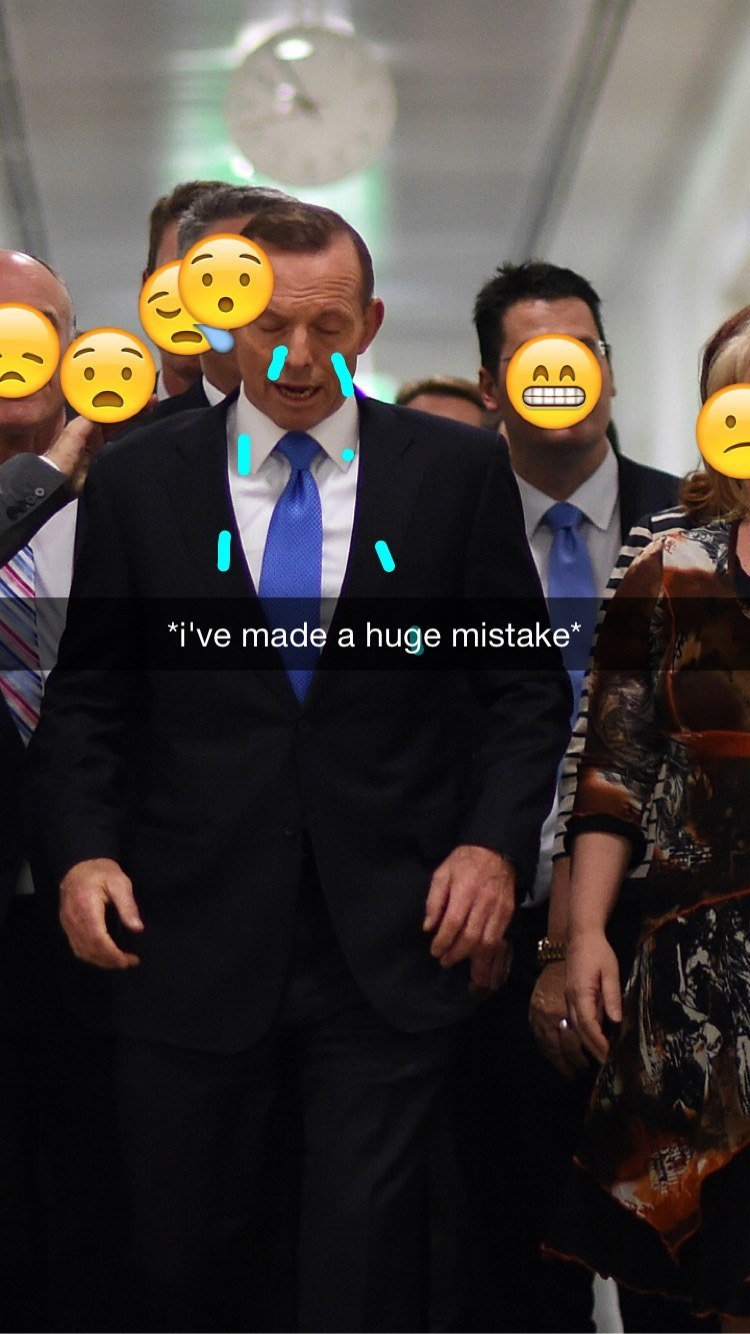 The (now) former PM left the party-room flanked by supporters, looking shattered but resigned to his fate.
He did not give any interviews or make public statements on Monday night, with his future as a senior government MP now in the balance.
It was left to Turnbull and Bishop to front the media, triumphant!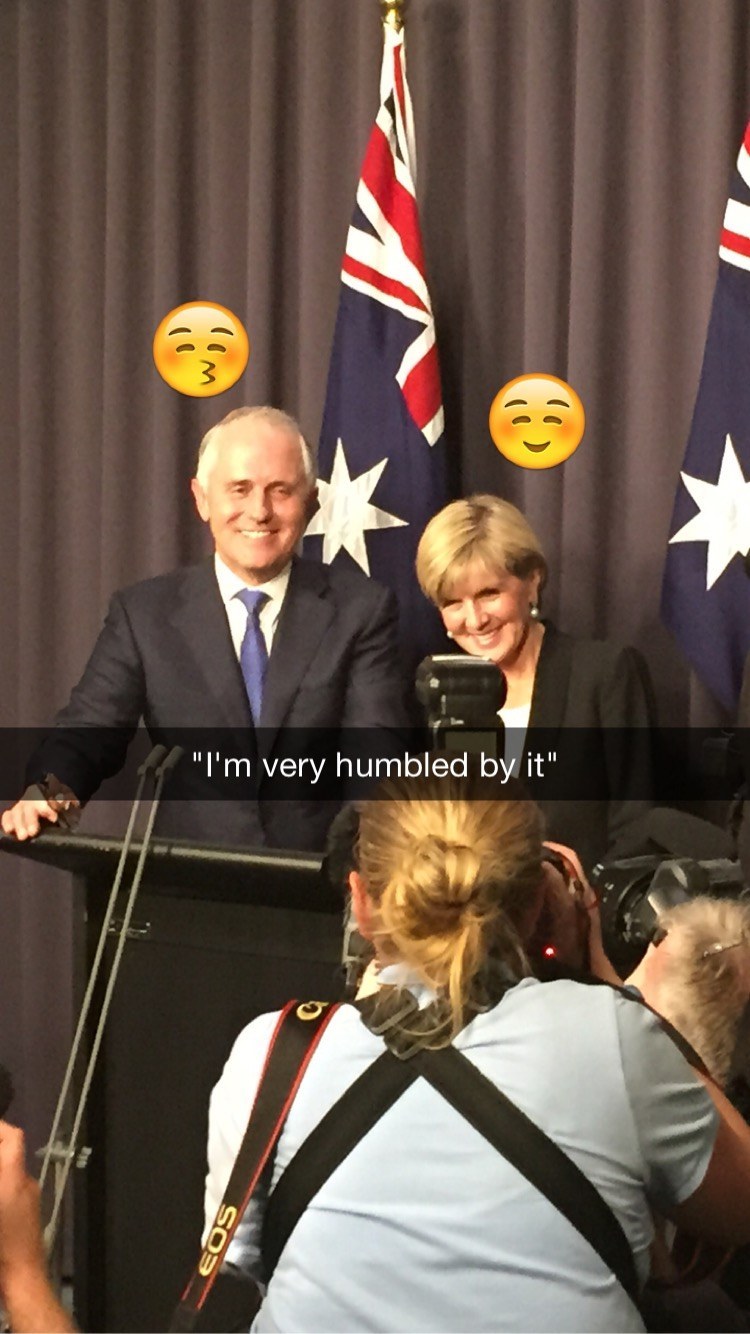 "Thank you all very much. Julie and I are sorry to keep you up so late," began Turnbull, thanking Tony Abbott for his service to the Liberal party.
"This has been a very important, sobering experience today. I am very humbled by it. I am very humbled by the great honour and responsibility that has been given to me today."
Turnbull called for a new type of leadership in Australia. He wanted to move away from slogans and executive decisions and pointed to the record of New Zealand prime minister John Key.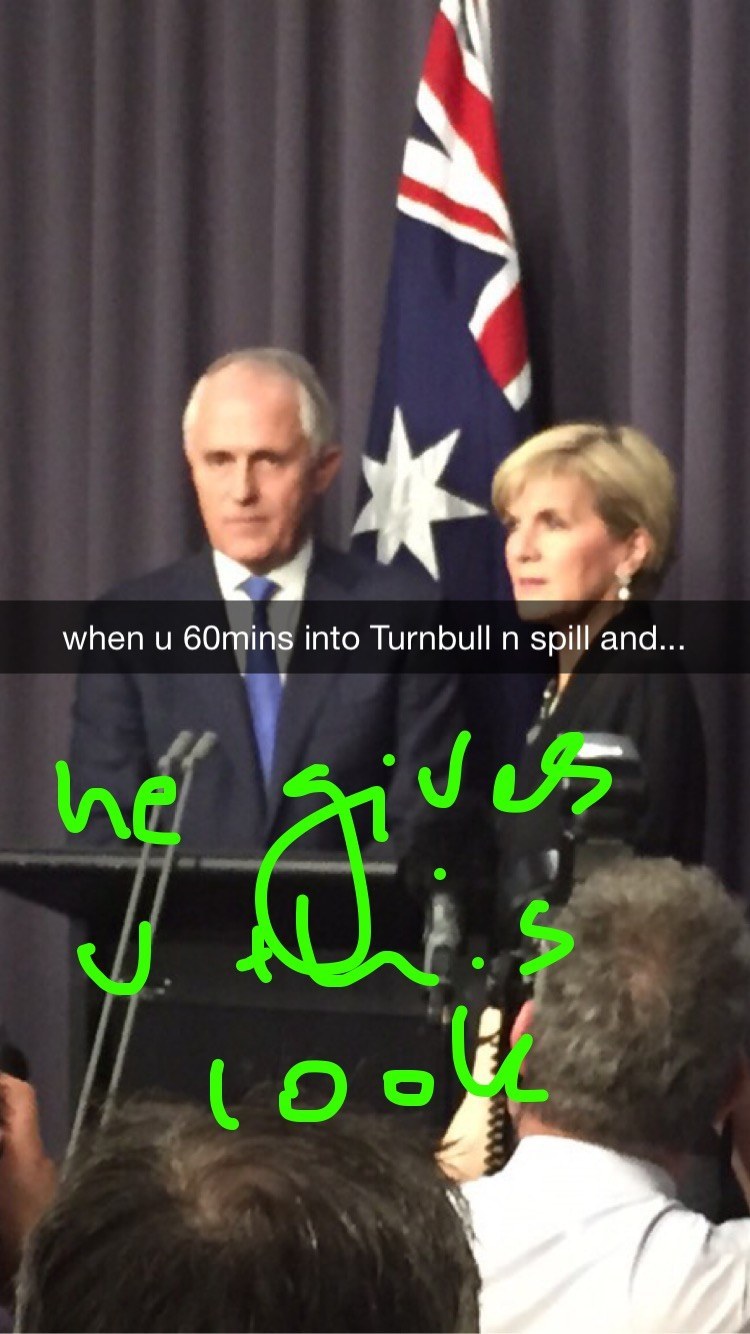 "There has never been a more exciting time to be alive than today and there has never been a more exciting time to be an Australia," he said.
Seeing Turnbull and Bishop (long time friends) finally at the top together meant one thing...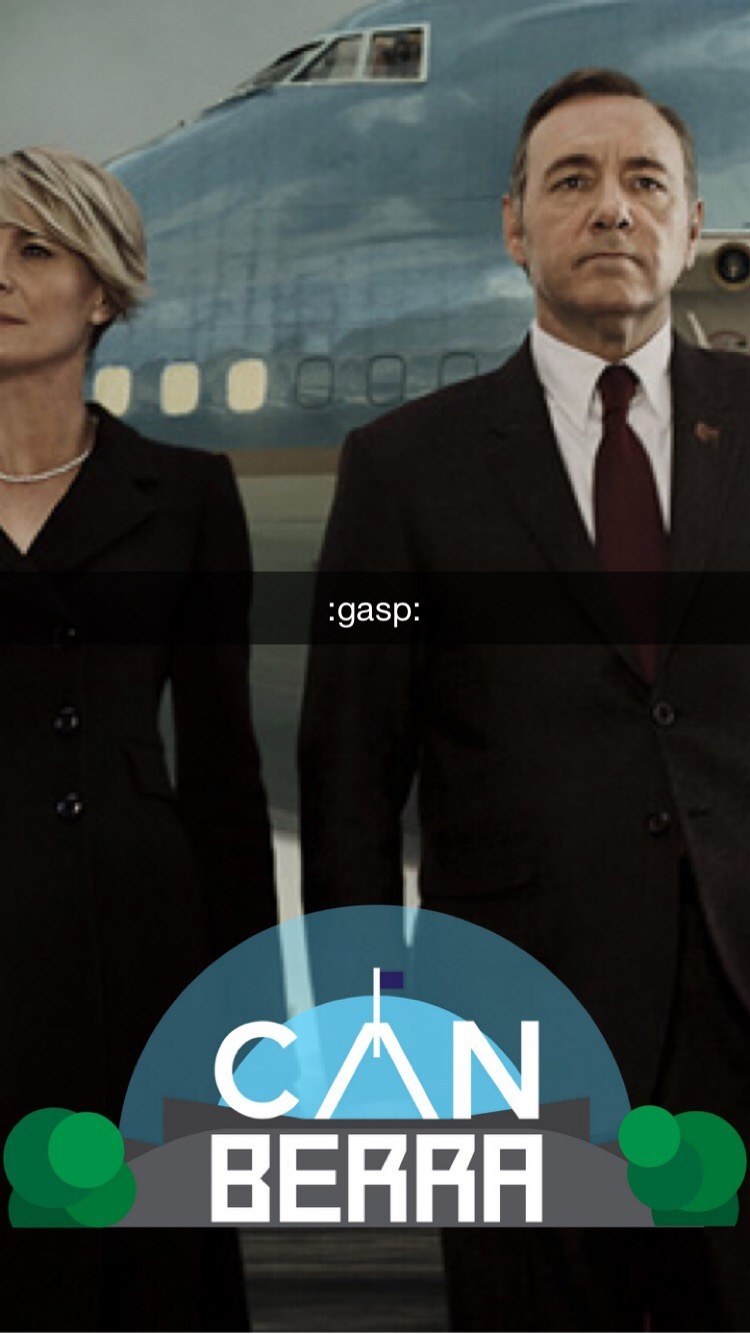 Bishop had survived a third leadership change in the Liberal party since 2007. She was being described by some as the crucial element in Turnbull's successful tilt.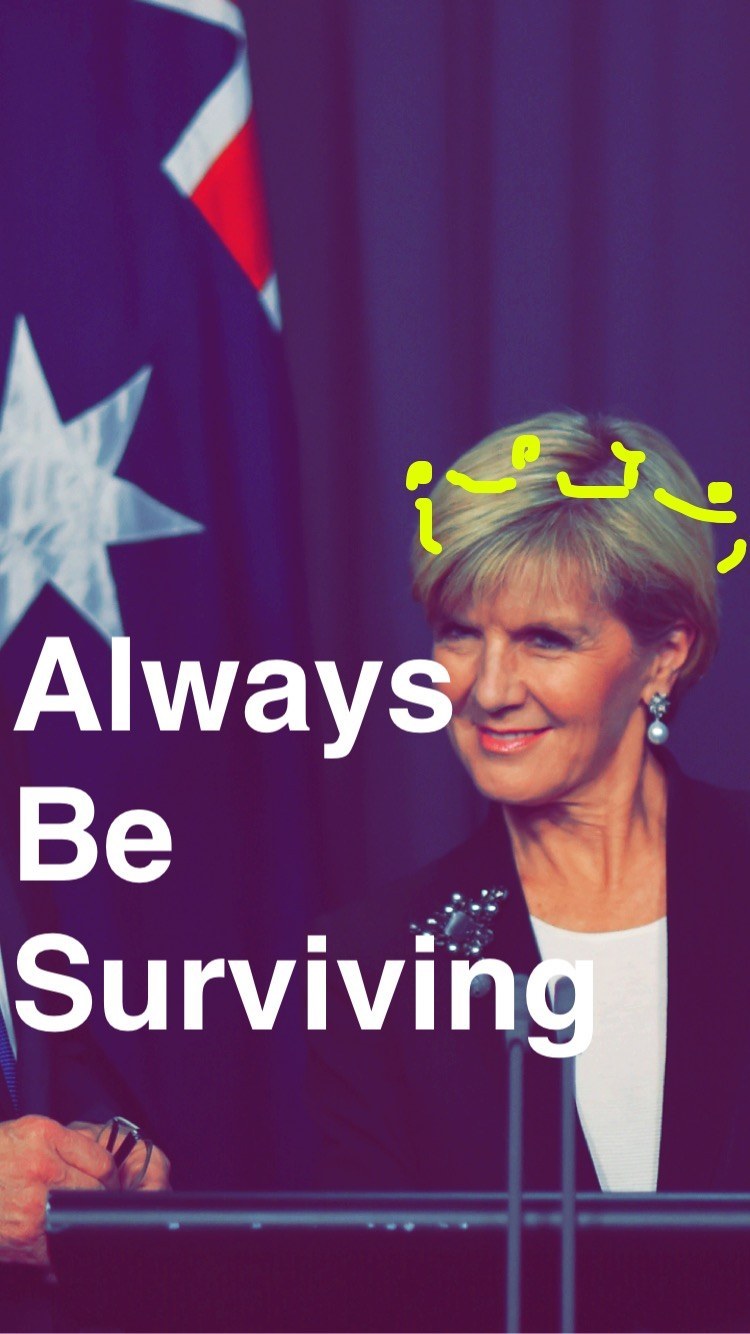 And after six hours, just like that, Australia had a new prime minister...