This Taxi Company's Response To Uber Has Been An Incredible Social Media Disaster
How many times can one PR campaign fail on Twitter? Apparently, heaps.
Faced with the terrifying realisation that Uber is monstering its business in Australia, the Victorian Taxi Association decided to take the unusual path and turn to...Twitter.
Starting an account with the handle @yourtaxis and calling on people to use the hashtag #YourTaxis, the Melbourne-based company asked for great heartwarming stories about catching cabs.
They didn't get them.
In no time at all the hashtag was swamped with horrific tales of bad service, mistreatment, and overpricing, and it started trending all around Australia.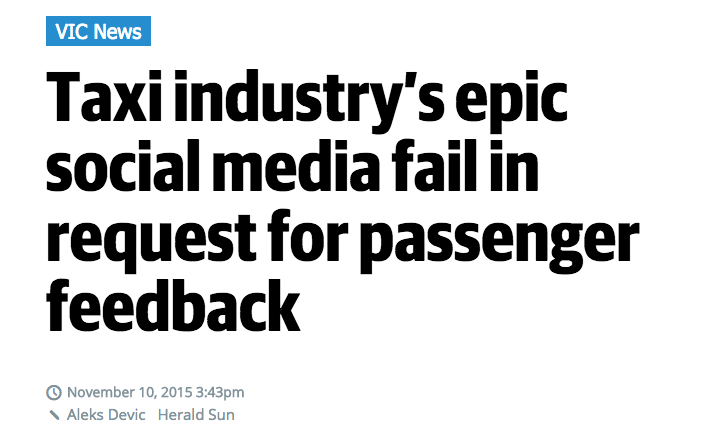 Unbowed, @yourtaxis and the Victorian Taxi Association were not going to give up. If Nelson Mandela didn't, surely they could not give up now in the face of Uber.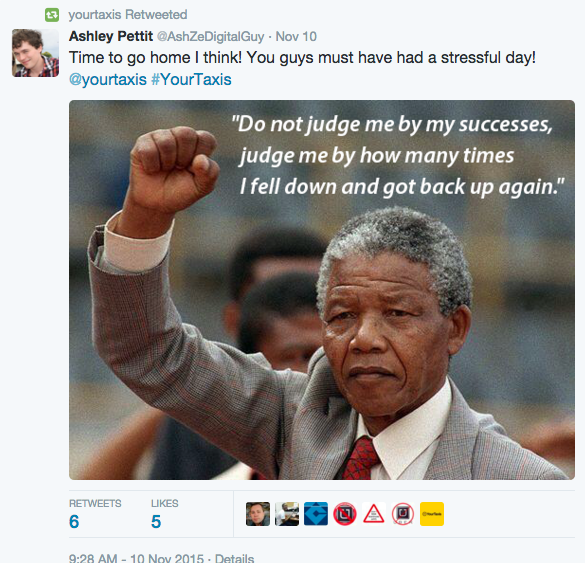 So the spin began, insisting no, this was not a PR fail, this is what they wanted all along.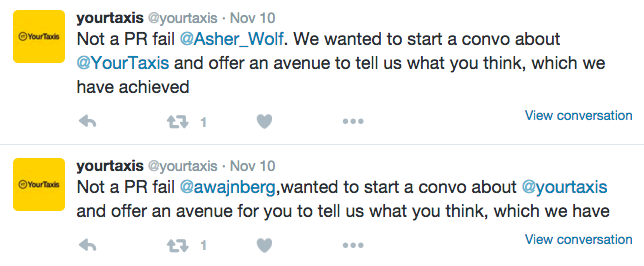 After being criticised for not taking some of the feedback more seriously, day two began with them responding to women who reported serious allegations.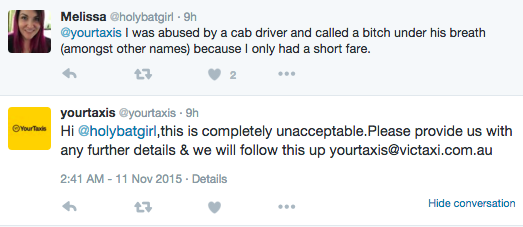 The stories kept coming in of cabbies harassing passengers.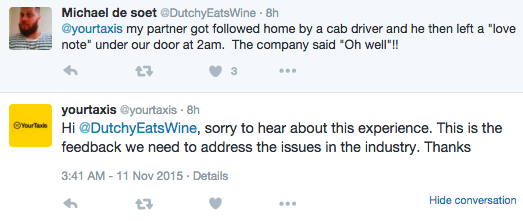 And of alleged assault.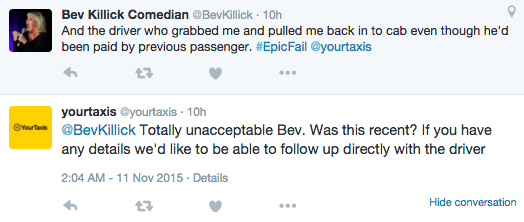 @yourtaxis spent the day responding to them all.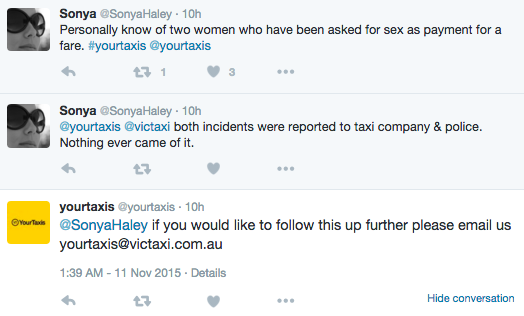 If it wasn't bad enough, Uber Australia smelled an opportunity and sneakily found their way to the top of results when users searched "yourtaxis".
As Australia (and many countries around the world) stopped to remember fallen soldiers, @yourtaxis sent a tweet that made it about its own excellent work.
*smdh*
After several hours (and another beating on Twitter) the account told its followers the tweet had been deleted.
The Victorian Taxi Association was forced into an "unreserved apology" for trying to capitalise on Remembrance Day.
The head of the firm said it would be meeting the PR agency running the campaign for a full review of their first two days. The consultancy running @yourtaxis is Melbourne-based Ellis Jones.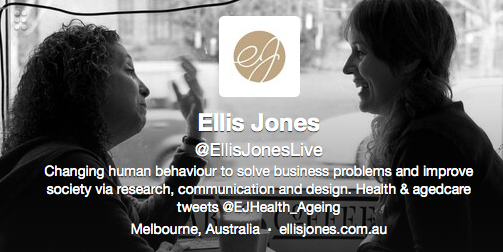 In a recent blog post titled "Social Media vs Traditional PR", Ellis Jones wrote some prophetic words about managing a "reputation online".
Oh, one more thing. @yourtaxis and the VTA repeatedly misspelled "Remembrance Day" across several tweets.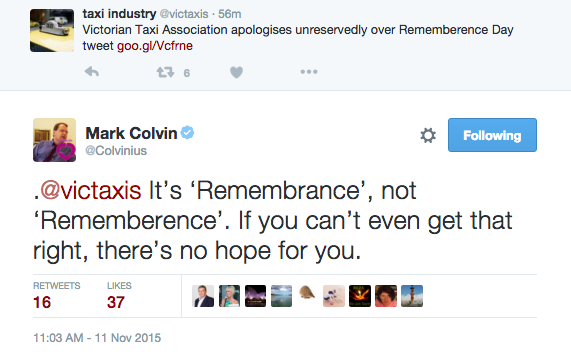 What a hot mess.
A hot, stinky, social media mess.