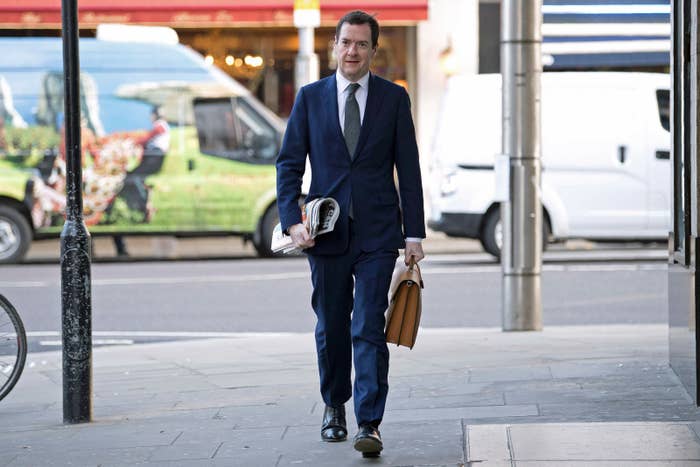 One of the London Evening Standard's most senior editors has emailed a major PR agency asking for scoops ahead of a secret relaunch of the newspaper under editor George Osborne.
According to sources at the paper, Osborne's editorial relaunch has been delayed for months, with staff kept largely in the dark about how the former chancellor intends to revamp the paper.
But according to an email seen by BuzzFeed News, a senior Standard editor asked one of London's biggest corporate PR firms to "put the word out" that the newspaper is looking for scoops ahead of a relaunch on Monday.
Traditionally, newspaper "scoops" are not fed to journalists by PR agencies. The editor's request also included the subject line: "Help!".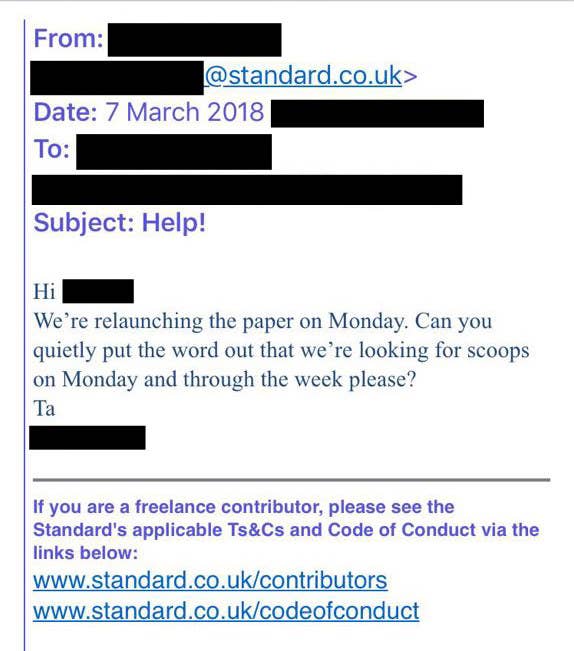 Hi [redacted]


We're relaunching the paper on Monday. Can you quietly put the word out that we're looking for scoops on Monday and through the work please?

Ta

[redacted]
Staff sources suggest Monday's relaunch will feature a new masthead for the newspaper. A journalist briefed on one of the front page mock-ups told BuzzFeed News: "It looks like a combination of The Times, and the old Independent newspaper."
Over the phone to BuzzFeed News on Thursday, the Evening Standard's managing editor Doug Wills defended the senior editor's move to email the PR agency asking for scoops: "We're always looking for scoops."
"We don't run PR material as PR material and if a story runs somewhere else we won't use it."
Wills also disputed the idea Monday's changes can be described as a "relaunch", repeatedly calling it a "freshen-up".
"It's a freshen-up of some design... it's a freshen-up," Wills said, refusing to go into any details about what the change would involve because "we always want our readers to be the first to know".
To get an idea of the ambitions of Monday's "freshen-up", one source said there was "mad talk" of making sure the new Osborne newspaper could feature printed emojis.