Major party political figures have shown up at the gay rugby union World Cup being held in Sydney, as the anti-gay marriage World Congress of Families conference suffered two major set-backs.
Federal Communications Minister Malcolm Turnbull joined Labor's Anthony Albanese and Greens Senator Sarah Hanson-Young at the media launch of the Bingham Cup in Sydney on Friday.
"It is important always to oppose homophobia... It has no place in Australian society and no place in Australian sport," said Mr Turnbull who was speaking in Rose Bay, in the heart of his Eastern Suburbs electorate.
During the media conference, Mr Turnbull's Liberal Party colleagues, Social Services Minister Kevin Andrews and Victorian Attorney-General Robert Clark, announced they would not be attending Saturday's World Congress of Families conference as it was being held by a far-right religious group in Victoria.
"As I have been informed today that the event is being hosted by Catch the Fire, I have decided not to attend," said Mr Andrews who was to receive a prestigious WCF honour, the 'Natural Famliy Man of the Year'.
The pro-life and anti-gay WCF had several venue cancellations until the Catch the Fire Ministeries stepped forward to host the Saturday conference, which is expected to be attended by protestors.
The high-profile withdrawals for the anti-gay conference came somewhat coincidentally on "Wear It Purple Day" — a national initiative to promote sexuality and gender diversity. Human Rights Commissioner Tim Wilson and Prime Minister Tony Abbott's sister, Christine Forster have also attended Bingham Cup events this week.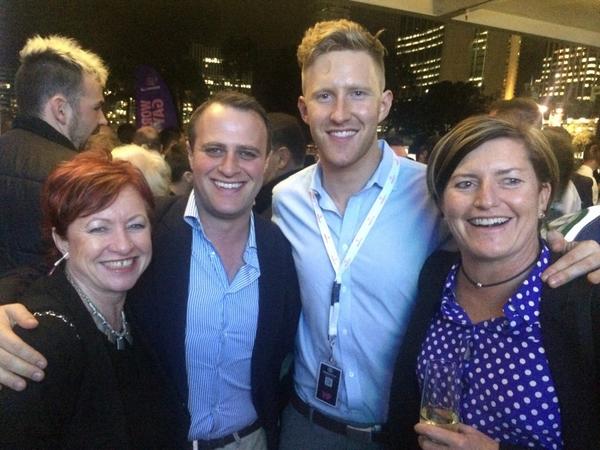 The tournament will be held at Rose Bay till Sunday, with teams from the U.S., Canada, UK, New Zealand and The Netherlands taking part.