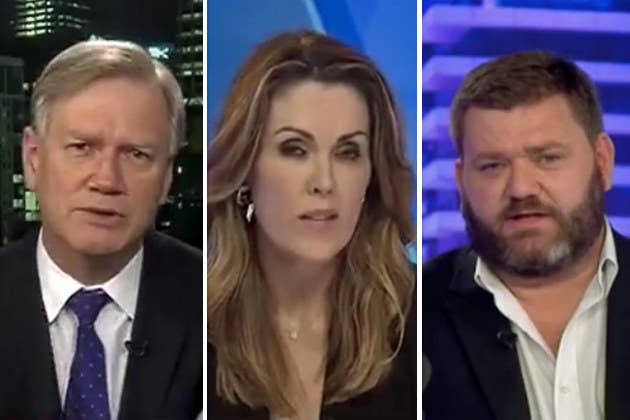 In the wake of a bumper 2016 election for subscription channel Sky News, an issue regarding Peta Credlin startled presenters and senior reporters at the network - the former chief of staff to prime minister Tony Abbott was given her own private office.
But staff don't get offices: no-one at the network's Sydney newsroom; and no-one at the Parliament House studio, which serves as the beating heart of the channel.
Even David Speers, the multiple award-winning journalist and face of the network, works elbow-to-elbow with junior reporters and producers in a cramped press gallery office.
However, the longtime CEO of Sky News, Angelos Frangopoulos, gave it to Credlin. Two people who have seen her new digs have told BuzzFeed News they are decorated with political maps, showing electoral boundaries. Kind of like a war room.
"No one gets an office," a Sky News presenter told BuzzFeed News. "Speersy doesn't; you just don't get an office. It was like getting [a sense] of what it [must have been like] working for her in the dark days of the Abbott government."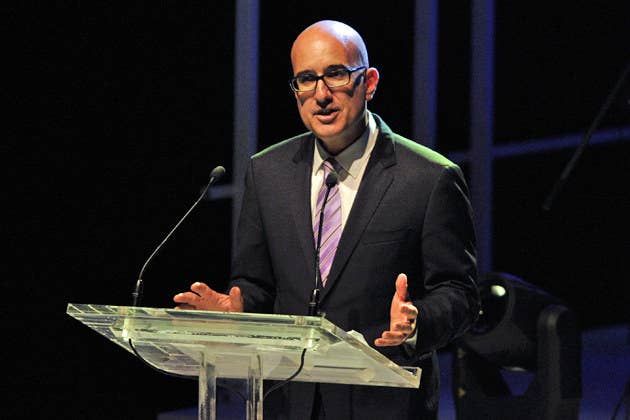 To questions from BuzzFeed News, Frangopoulos and Credlin confirmed the former political operative has been given her own office at the network.

"We gave her an office so she could have a Sydney work base as she had been travelling extensively from Canberra and Melbourne," Frangopoulos said.
The ever-expanding role of Credlin has been occurring as "Australia's news network" invests heavily in opinion programming on weekday evenings.

From 7pm Monday to Thursday the channel now airs five straight hours of predominantly right wing talk, beginning with News Corp columnist Andrew Bolt and ending with News Corp columnist Chris Kenny. Bolt also has a show on Fridays.
Sandwiched between, right wing commentator Paul Murray hosts a two-hour show Monday to Thursday, while remaining hours are shared on different nights between the likes of right wing commentators Peter Reith and Alan Jones, and the more moderate voices of Speers, Peter Beattie and Nicholas Reece. Credlin makes appearances across all the shows. The updated schedule comes after Sky News was fully acquired by News Corp at the end of 2016.
The recent behaviour of the network's "shock jocks", who are openly urging defections to other right wing parties, led to ABC Media Watch host Paul Barry suggesting that there was a "Foxification" going on at the influential news channel.
"There's long been talk of the Foxification of Sky News," Barry said last week. "Since News Corp took full ownership in December it's been looking and sounding more and more like it's famous American counterpart, especially in the evenings, when its conservative commentators are often in furious agreement."

BuzzFeed News has spoken to a dozen current and former Sky News presenters and reporters about what's happening behind the scenes at the network, and the changing face of its late-night coverage. They spoke on the condition of anonymity as they are not authorised to speak publicly about the news network.
"It's like Frankenstein's monster comes out after 7pm - it's big and ugly enough that you can tell the difference to what's going on during the day," said a long-term Sky News presenter.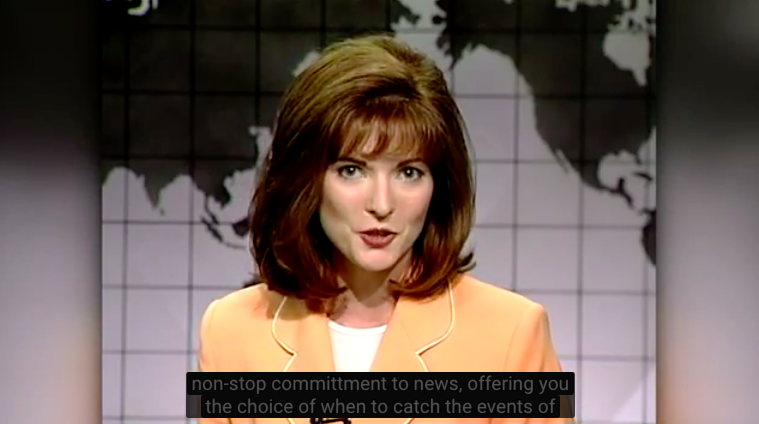 Sky News began broadcasting 21 years ago, with a pledge for a "non-stop commitment to news".

In the decades since, the subscription-only channel has cemented itself as the central TV platform for key decision makers and political obsessives. The common joke among political operators is that Sky News is the internal messaging service for Parliament House.
"You need to remember its commercial reputation and brand is based on the idea of Kieran Gilbert and David Speers as bookends, for the start and end of the day," one Sky News insider said.
Gilbert and Speers host the network's AM and PM news programs respectively, with the duo building a parliamentary press gallery office operation focused on breaking news, scoops and interviewing the biggest names in politics.
Frangopolous, however, has overseen a reshaping of the evening programming, viewed by some as a strategy to create Australia's own version of Fox News in the US, which features opinionated right wing hosts such as Sean Hannity and, until recently, Bill O'Reilly.
"I remember being at an end-of-year function a few years back and overhearing Angelos remarking, 'Newsreaders are dead to me, I want commentators'," said a former presenter. "There was a shift and he really encouraged the Canberra people to get their opinion out there."
Responding to whether he'd made the claim in private, Frangopolous said it was "not true", but conceded "I have however publicly said that the era of 'autocue' newsreaders is over".
"We need people who can 'host' a show and handle events as they unfold without relying on words on a screen."
Sky News picked up Andrew Bolt's The Bolt Report, which had been recently dropped by free-to-air network Channel 10, and gave former commercial radio host Paul Murray a two-hour primetime program.
Paul Murray Live has since become the highest rated show on Sky News, with the portly, bearded host opening his show with monologues littered with crude taunts and attacks against perceived "lefties".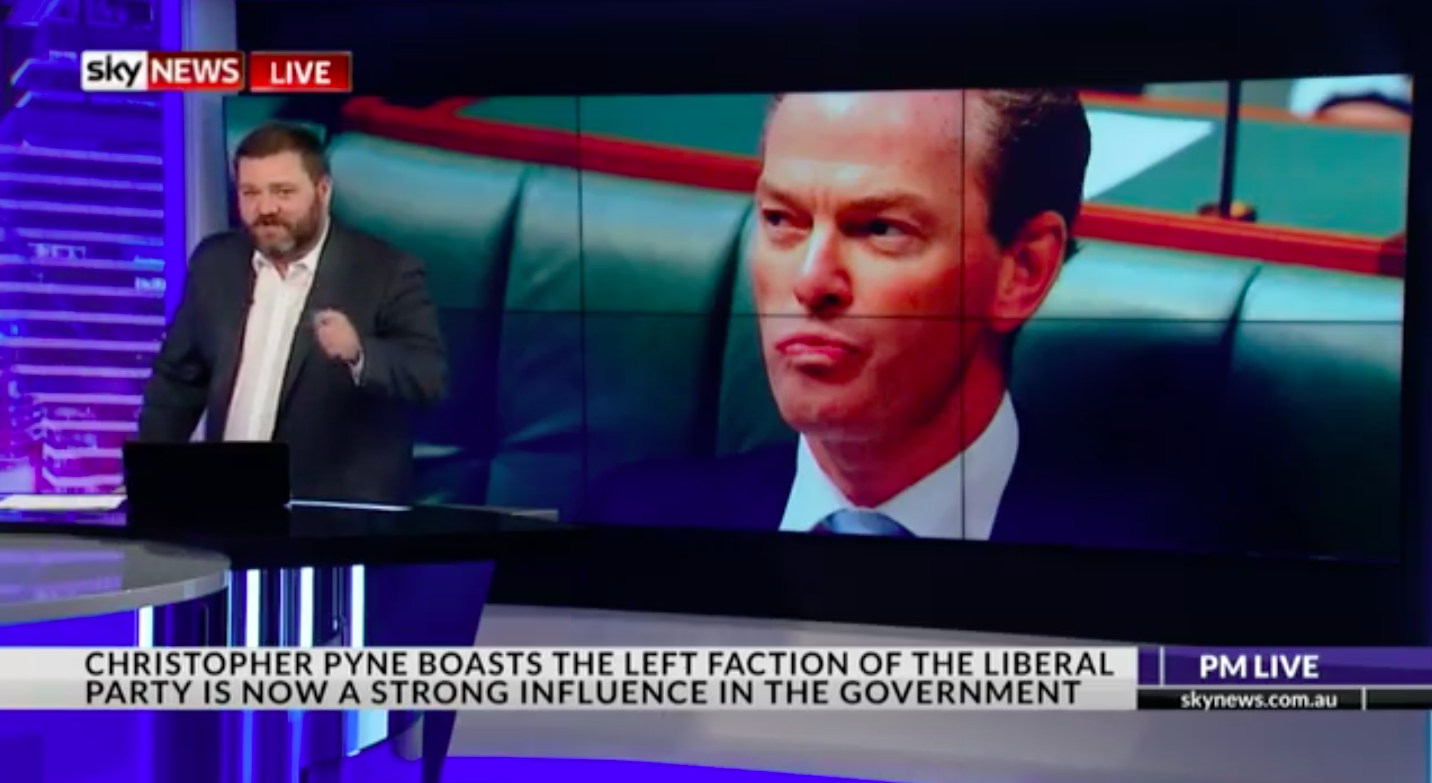 In a recent six-minute rant Murray called a senior Turnbull minister "an arsehole", "a wanker" and suggested, "if you were on fire, he wouldn't piss on you!"
"It's pretty clear what Murray is doing, he's aping Sean Hannity," a Sky News presenter told BuzzFeed News. "He's closely watched the Hannity and (former Fox News host) Glenn Beck style and now he's putting it on Australian TV".
Recently management started sending around the network's ratings to staff. BuzzFeed News has viewed an email from March. It shows Paul Murray's program is the channel's top-rated show, according to OzTam numbers, averaging 43,000 viewers a night. It's got almost twice as many average viewers as the next show, The Bolt Report with 25,000. Chris Kenny's "Heads Up" brings up the rear with 19,000 viewers.
Compared with news and opinion programs on free-to-air TV, the figures are paltry. In part that's due to the fact Sky News is on cable TV. But with reports that News Corp co-chairman Lachlan Murdoch is launching a commercial bid for struggling TV network Channel 10, industry rumours are swirling about how Murdoch might employ Sky News content on a modified Channel 10.
Frangopoulos defended the heavy rotation of right wing opinion, including Credlin's appearances, and dismissed the idea that the news channel had been going down the path of Fox News in recent years.
"We have a wider range of voices and opinions on Sky News than you'll find anywhere else on Australian television," he said.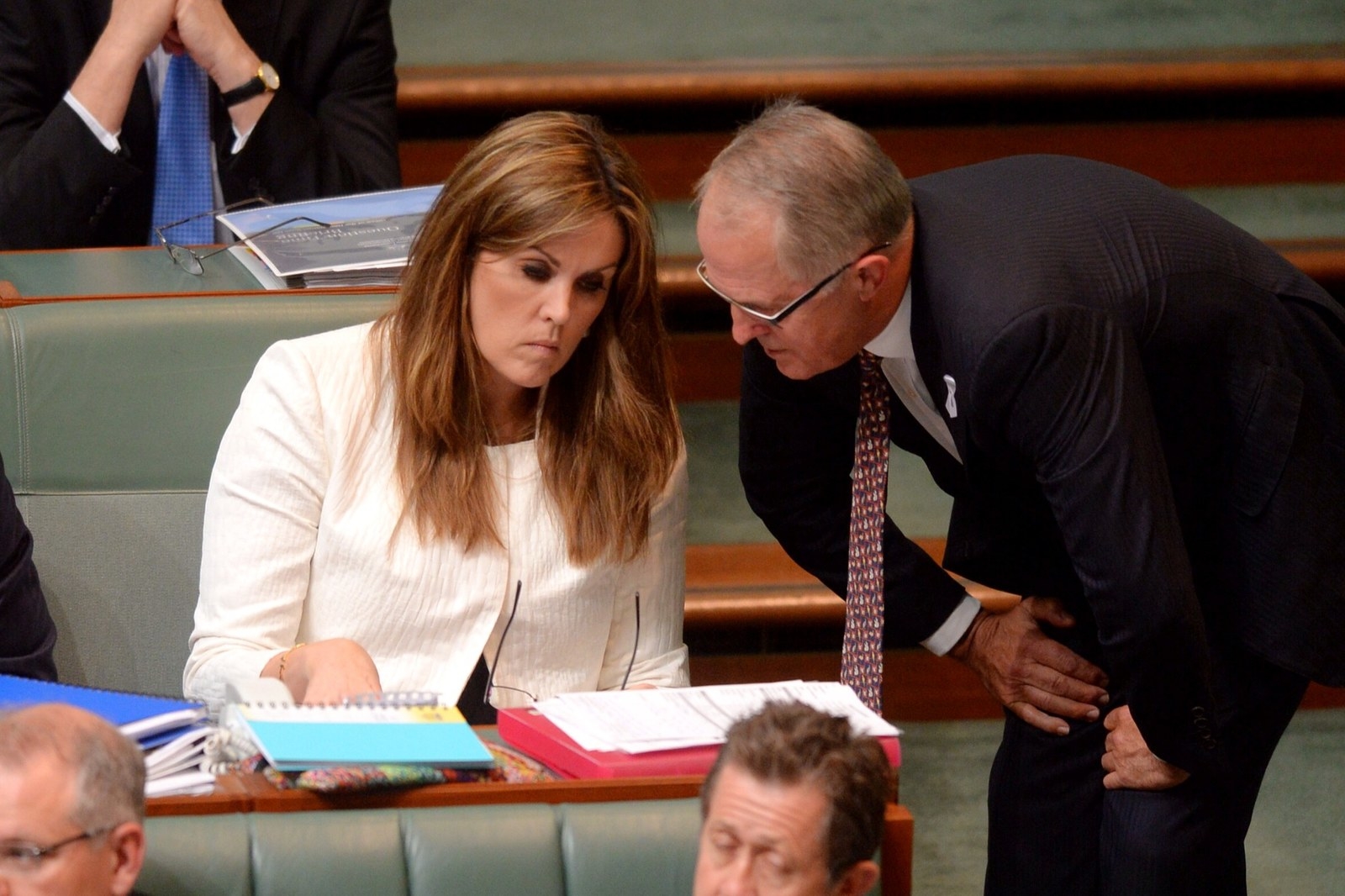 The CEO brought in Credlin for the 2016 election. Her impact was immediate. She became the most influential talking head on TV, free-to-air or subscription, regularly devastating the government with news generating appearances.

Take for instance when Credlin casually nicknamed Turnbull "Mr Harbourside Mansion" during the first week of the election campaign. The three word moniker stuck and to this day is a meme his opponents use to denigrate the prime minister's immense wealth.
Insiders refer to her as "TV clickbait", while one presenter simply said, "she's simply great fucking television".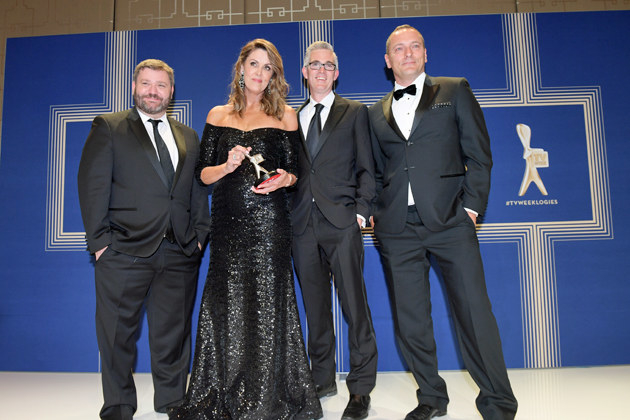 With Credlin throwing barbs and setting social media alight, Sky News won a Walkley and Logie for its 2016 election coverage. One of the more surreal media scenes in recent memory was seeing career political operative Credlin sharing in the country's top journalism award as part of Sky's political team.
In recent weeks Abbott's behaviour in stirring up trouble for Turnbull has prompted questions about Credlin, and the role of conservative-friendly media in interviewing the former prime minister.
Abbott's almost daily media appearances, including twice-weekly interviews on Sydney's 2GB radio, have sucked the life out of Turnbull's policy agenda.
Last week, Credlin made news by revealing that a "cabinet colleague" of Turnbull's had apparently told her that the government was concerned the prime minister would "knife" the Liberal party.
"I thought if colleagues are prepared to say that sort of stuff now, I'm not a journalist, I'm a former staffer, so they know me well, but that's a pretty extraordinary comment to come from a cabinet colleague," Credlin said.
Her comments were written up as news, and appeared on the homepage of News Corp's Australian website. As the outlet reported, conspicuously, Alan Jones had expressed the exact same concerns about "knifing" earlier on his breakfast radio show.
Former Liberal government staffer Paula Matthewson wrote about the "uncanny" similarities between Credlin and Jones' lines, raising the question as to whether they'd "concocted" them to cause maximum damage to the government.
One senior Sky News presenter told BuzzFeed News Credlin has bragged that she still sometimes briefs Abbott over a conference call in the morning after reading the morning newspapers.
Credlin replied to BuzzFeed News via a statement, calling the suggestion that she still continues to give Abbott a morning media briefing, "completely false".
"I've worked in politics for 16 years so any suggestion I don't have my own mind and opinions shows you don't know me," Credlin said. "The difference now is that I'm no longer an adviser so I can express my views publicly and I do."
"As you would expect, I've built up a lot of contacts including MPs and bureaucrats after a long time working in Canberra and I talk to them because good commentators have a wide range of sources to help inform."
Abbott and his right wing insurgency is not the only winner emerging from the new-found dominance of Murray and Bolt on Sky News at night. More conservative right wing parties are also reaping the rewards.
One Nation leader Pauline Hanson has become a regular guest on Murray and Bolt's shows. In January, Murray introduced Hanson by describing her as the "queen of the revolution", before questioning One Nation's newest MP Steve Dickson, who'd defected from the Queensland arm of Turnbull's party, with the caveat: "I don't want to turn this into an advertorial".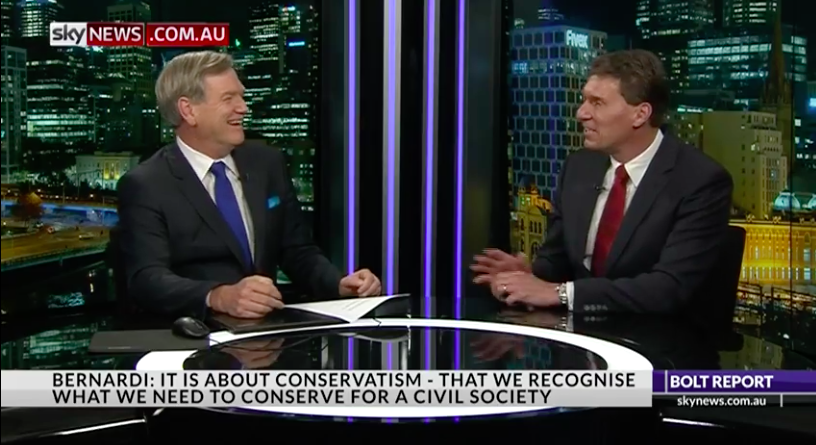 Senator Cory Bernardi, who recently quit the Liberals to establish the Australian Conservatives party, has also benefited from benign coverage, with Murray telling his viewers last week to leave the Liberal Party in South Australia and join Bernardi.

The same occurred when Bernardi showed up on Bolt's program two weeks ago.
"I am not going to give you the big endorsement, people think I've already compromised myself," Bolt told Bernardi, sitting alongside him. "Too much offering these Dorothy Dixers, but I tell you what Cory, I wouldn't be alone in being a conservative that has had it up to here with the Liberal government.
"That's why I am giving him an easier go than you might have wanted.
That's how it works."
UPDATE: This post has been updated to reflect further information BuzzFeed has received.