As David Cameron lined up for his local vote declaration in the early hours of Friday morning, there was a truly amazing fake sheikh in the crowd.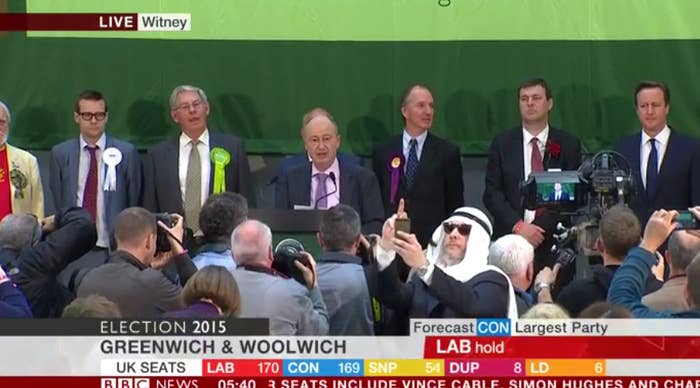 Everyone couldn't quite believe it and was yelling at their TV.
~yelling loudly~
ARGH! ARGH! ARGH!
YES WE DID!
For some people the mysterious character really stole the moment.
*dead*
And the best advice for the fake sheikh was simple... "keep doing you".
UPDATE: Of course the selfie emerged.