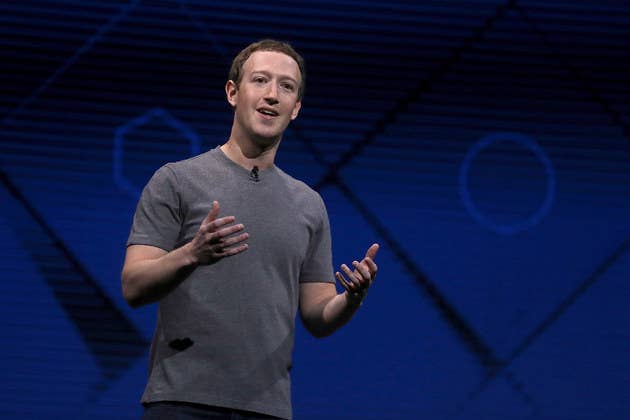 Facebook has reopened an investigation into foreign attempts to meddle in the UK's EU referendum in 2016, promising to look for brand new accounts linked to Russia that have not been reported on before.
The company made the announcement in a letter to the Commons select committee on digital, culture, media, and sport on Wednesday after UK MPs were left furious at the social media giant's previous attempt to disclose Russian interference around Brexit.
Last month, Facebook told the committee that the Russian-linked accounts previously identified as part of the "Internet Research Agency" had spent less than $1 on ads during the 2016 EU referendum.
Significantly, Facebook's UK policy director, Simon Milner, said the company will now look beyond the accounts linked to the Internet Research Agency for new evidence of Russian attempts to meddle in Brexit.
"[The committee] expressed a view that there may be other similar coordinated activity from Russia that we had not yet identified through our investigation and asked for us to continue our investigatory work," Milner wrote.
"We have considered your request and can confirm that our investigatory team is now looking to see if we can identify other similar clusters engaged in coordinated activity around the Brexit referendum that was not identified previously."
Milner said the work would take a "number of weeks", going on to ask for any UK government intelligence that could help dig out new links to Russian "clusters" of accounts.
"We are committed to making all reasonable efforts to establish whether or not there was coordinated activity similar to that which was found in the US and will report back to you as soon as the work has been completed."
The move will be interpreted as a win for committee chair Damian Collins, who personally called out Facebook's findings last month.
He specifically welcomed the company's move to look outside of the accounts that were presented during to the US Congress during its investigation into Russian meddling in the 2016 presidential election.
"I welcome the fact that Facebook have now responded to the Committee's request, and will investigate whether the involvement of Russian agencies in the Brexit referendum campaign, may have come from sources other than those previously identified as having been actively connected with the US Presidential election in 2016," Collins said in a statement.

"It is right that companies like Facebook should initiate their own research into issues like this, where there is such clear public concern, and not just act on intelligence that has been passed to them.
"They are best placed to investigate activity on their platform."
Meanwhile, Twitter missed its deadline to report back to the same committee earlier this week. BuzzFeed News understands the company is expected to report back in the next few days.
Twitter's initial investigation turned up just six sponsored Russia Today tweets relating to Brexit, which had angered UK MPs who thought the US company had not done enough to investigate the issue.