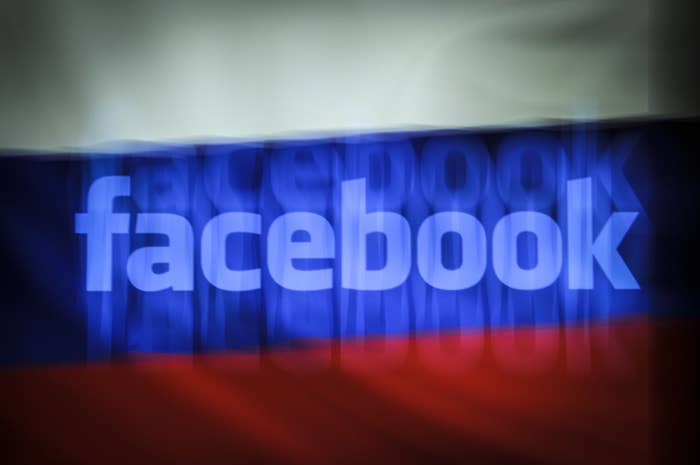 Facebook and Twitter are being asked to go back and try again after the US social media giants responded to two probes looking at Russia's influence upon Brexit by handing over information that left some thinking they weren't taking UK investigators seriously.

Earlier this week, Facebook said Russian-linked accounts had spent less than $1 on a grand total of three ads around the time of the 2016 EU referendum. A day later, the Twitter response was similarly dismissive, stating that Russia's Brexit intervention on its platform involved six sponsored tweets from RT, the propaganda TV network formerly known as Russia Today.

The head of the House of Commons committee looking into Russia's alleged interference on Facebook and Twitter, Damian Collins, retaliated by calling their responses "completely inadequate", firing off a series of tweets that said "academics and journalists" had been more successful at investigating the two platforms.
He said the US-web giants are being told to try again.
"The responses that both Twitter and Facebook shared with me this week fail to answer the clear questions that I asked both companies," Collins told BuzzFeed News.
"I would expect both companies to go back and investigate the areas which I have asked them to look at, and respond to me no later than 15 January."
The digital, culture, media, and sport (DCMS) select committee inquiry is one of two UK probes looking at Russian disinformation around recent elections, with the other being taken up by the independent UK watchdog, the Electoral Commission.
While a spokesperson for the Electoral Commission said they couldn't go into what happens now, they confirmed Facebook, Twitter, and Google (whose response has not been made public) are not off the hook.
"Facebook, Google, and Twitter have responded to us," the spokesperson said. "We welcome their cooperation.
"There is further work to be done with these companies in response to our request for details of campaign activity on their platforms funded from outside the UK."

The responses so far from Facebook and Twitter have left many in media and politics a little stunned, especially those convinced Russia's efforts to interfere in British politics may have been comparable to those undertaken the 2016 US presidential election.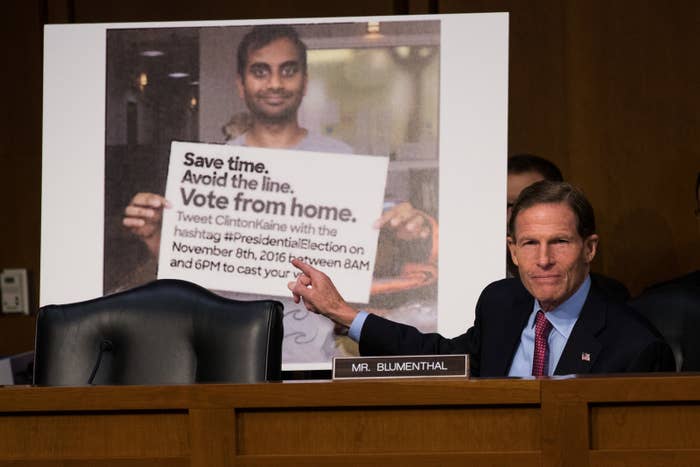 UK investigators had been ramping up pressure ever since the web giants had appeared before US Congress, showing real examples of the fake news content and dodgy Facebook events that had been created to sow discord in the election.
Facebook, whose CEO Mark Zuckerberg was originally dismissive of attempts by Russian trolls to use his platform to meddle in the election, was eventually forced to concede that as many as 160 million Americans had seen the Russian content.
And while Facebook has finally softened on its previous denials there was any Russian interference around Brexit, its response this week and Twitter's release of the RT tweets have left people scratching their heads about whether the platforms are telling the full story.
One explanation is Facebook and Twitter have searched only quite narrowly, perhaps restricting their investigations in order to release palatable information to the Commons committee and the Electoral Commission.
Both companies have pointed to a US intelligence report earlier this year that identified how Russia used trolls at the "Internet Research Agency" to interfere in the lead-up to the US presidential election.
A Facebook source said the 470 users that were identified during the US-investigation into the Internet Research Agency were the focus when the company looked at Brexit.
Sources at Twitter said British intelligence agencies have not completed their own report identifying Russian accounts beyond the Internet Research Agency, meaning there were no specific allegations the company would investigate.
Another (more simple) explanation is that Russia did not target the EU referendum in June 2016 the same way it went after the US presidential election cycle, which culminated months later in November.
But academic studies and recent reporting by BuzzFeed News indicate there was more social media coordination around the time of Brexit than the tech giants are willing to let on.
For prominent Leave groups, the news this week was greeted as long-awaited vindication, particularly against those who had accused them of working with Russia to campaign for Brexit.

"Where is the screaming conspiracy theory about Russia and the EU referendum, now we we know they spent less than £1 on Facebook?" Nigel Farage tweeted.
And Twitter and Facebook's actions this week came about as UK politicians were asked by an independent committee to consider unprecedented new regulations that would completely change the way social media companies operate in Britain.
The independent Committee on Standards in Public Life's report recommended no longer allowing Facebook, Google, and Twitter to be defined as platforms or "hosts", and force them to monitor content posted online.
The author of the report, Lord Bew, said Brexit actually would give the government a chance to change the laws around online content, shifting the liability for material that's deemed illegal on to the likes of Facebook, Twitter and Google.
Regardless, the next confrontation looks set to occur early next year, with UK MPs on the DCMS committee travelling to the US for hearings with the tech giants on fake news, and on Russia meddling in Brexit.