Conservative Senator's Career Hangs On Emergency Meeting Of Faceless Men
The Liberal party will hold an urgent meeting to decide the fate of controversial senator Concetta Fierravanti-Wells.
The Liberal party will hold an urgent face-to-face meeting of the state executive to decide the fate of senator Concetta Fierravanti-Wells, as tensions threaten to boil over in a drawn out factional dispute.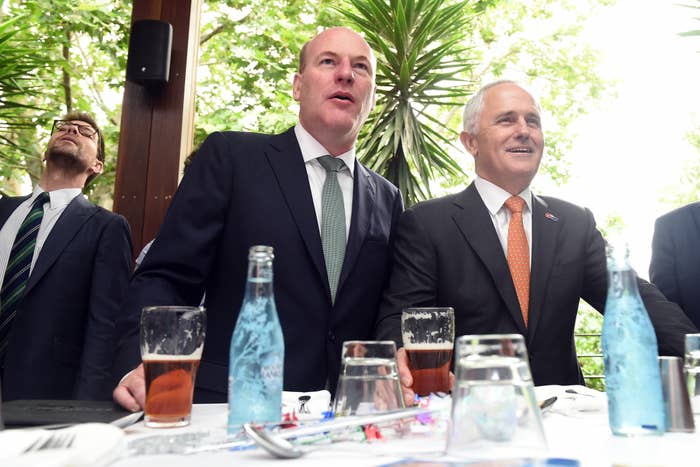 BuzzFeed News has obtained an email from the NSW Liberal party director, Chris Stone, which was sent to 21 members of the executive on Sunday afternoon. In it, Stone calls for a meeting to be held this Tuesday night at the party's headquarters.
"There is a requirement for an urgent face to face meeting of State Executive to discuss and resolve a joint ticket for a full Senate election," the email reads.
The meeting will decide the order of the party's NSW senate ticket.
A factional war has broken out in recent months over who will secure the safe fourth spot on the ticket. Minister for international development and the Pacific, Concetta Fierravanti-Wells, lost out in an earlier pre-selection vote to one of her former staffers, Hollie Hughes.
But that was before a full senate election was called. Now, with the double dissolution election, all senate spots are up for grabs, and Hughes and Fierravanti-Wells are battling it out over the coveted fourth position on the ticket. The loser will take the sixth spot, which is probably unwinnable.
The party was originally planning to email out the voting forms to its executive members. But it's understood a party member came forward to the party's president, Liberal MP Trent Zimmerman, expressing distrust at the process of sending out "faxed ballots".
Zimmerman has staged a backflip and will convene the meeting that will decide Fierravanti-Wells's political future.
The prime minister Malcolm Turnbull has reportedly weighed in to the New South Wales dispute, requesting that the senate ticket reflect his cabinet's seniority. He wants defence minister Marise Payne in first spot, cabinet secretary Arthur Sinodinos in second, deputy Nationals leader Fiona Nash in third, and Fierravanti-Wells in fourth.
One senior Liberal source said if Hughes wins fourth during the vote on Tuesday night it would be a "big middle finger" to Canberra.
It's understood there has been panic in Fierravanti-Wells' office over the upcoming decision. BuzzFeed News revealed last week that the senator had hired hard right powerbroker Nathaniel Smith ahead of the bitter political fight.
Mystery surrounds a mass departure of staff from the senator's office in recent months. Late last year, Fierravanti-Wells's office sent emails to former staff reminding them of their confidentiality obligations and demanding loyalty.