It's been announced senior conservative minister Peter Dutton will take control of a new mega department called Home Affairs, which will include Border Force, Australia's spy agency ASIO and the Australian Federal Police.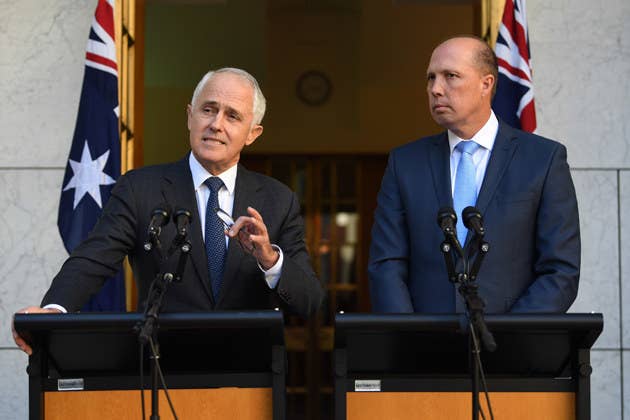 Prime minister Malcolm Turnbull announced the former Queensland policeman's massive promotion in Canberra on Tuesday, suggesting the new department was modelled on the UK security set-up.
"I have decided to establish a home affairs portfolio of Australia's immigration border protection and domestic security agencies," Turnbull said.
"The operational agencies will include ASIO, the Australian Federal Police, the Australian Border Force, the Australian Criminal Intelligence Commission, the Australian Transaction Reports and Analysis Centre or AUSTRAC and the office of transport security."
Dutton said the new job was needed because of the threats posed by domestic and international terrorism.
"The home affairs portfolio is dedicated to keeping Australians safe, to doing everything that we can to defeat the scourge of terrorism," Dutton said.
Attorney-general George Brandis described Dutton's new role as the chief national security minister within cabinet.
"It will ensure that we have within the government, as a senior member of the cabinet, a minister who can give 100% of his time and his attention to national security, both domestic national security and border security," Brandis said.