Senior ministers are defending Peter Dutton from accusations of homophobia after the immigration minister's verbal attack on prominent gay business leader Alan Joyce.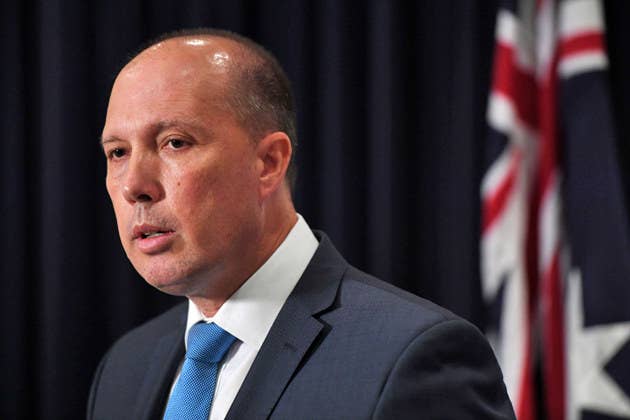 Dutton said business leaders, like the Qantas CEO, should stay out of the country's marriage equality debate. He added, "stick to your knitting".
"I'd prefer publicly listed companies stick to their knitting and that is delivering the services for their customers and providing a return for their shareholders," Dutton said at a Liberal-National party event in Queensland on Saturday.

Joyce was one of 20 chief executives, including the heads of Commonwealth Bank and Westpac, to last week sign a letter urging prime minister Malcolm Turnbull to legislate marriage equality next week.
Health minister Greg Hunt denied Dutton's knitting remark was homophobic, despite Joyce being one of the country's most prominent gay business leaders.
"What I do see it as is Peter making the same point I am making, that this should be a debate not just for the elite, but for every Australian to have their say," Hunt said on Sky News.

Resources minister Matt Canavan said business leaders were showing a level of "contempt" in the letter directed at people who didn't agree with marriage equality.
Canavan added that he personally struggled to understand how marriage equality would be good for business, before suggesting it could actually harm our trading relationships in Asia.