Designer Sorry For Using Native American Headdresses On Catwalk
"I genuinely respect and honour all cultures, races and religions. It was never my intention to disrespect another culture."
New Zealand designer Dame Trelise Cooper has apologised on Facebook for using Native American headdresses in a catwalk show, saying it was a "fun thing" she saw while travelling in America and Ibiza. There was a furious reaction on social media during New Zealand Fashion Week, after the internationally-acclaimed designer posted this photo describing the headdresses as "70's bohemian vibes".
Canadian-born comedian Jeremy Elwood also spoke out on Twitter.
Maori culture museum curator Puawai Cairns was scathing of the move.
And there were others who wanted to point out the designer's cultural blindness.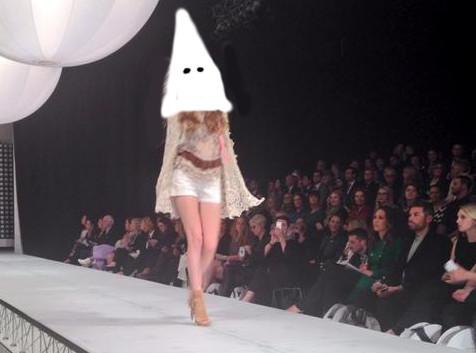 It saw the designer issue an apology on her Facebook page on Wednesday morning. The apology's comments are split between those who applauded Dame Trelise backdown and those that think it wasn't offensive. In a similar move in June, US singer Pharrell apologised for wearing a headdress on the cover of Elle (UK).