Education Minister Mocks Students Trying To Burn His Effigy
Has anyone checked if Christopher Pyne is a Targaryen?
Education Minister Christopher Pyne has been the target of some hot attacks in his time, but in Melbourne today students angry about proposed higher education changes set him on fire.
Except that he wouldn't stay alight. Leading to one of the students directly applying more lighter fluid. But it just wouldn't work.
Another student decided it was enough and poured some cold water on the effigy idea. And there he was, smiling back.... The national protests dubbed "National Day of Action" included a demonstration in Sydney with another effigy.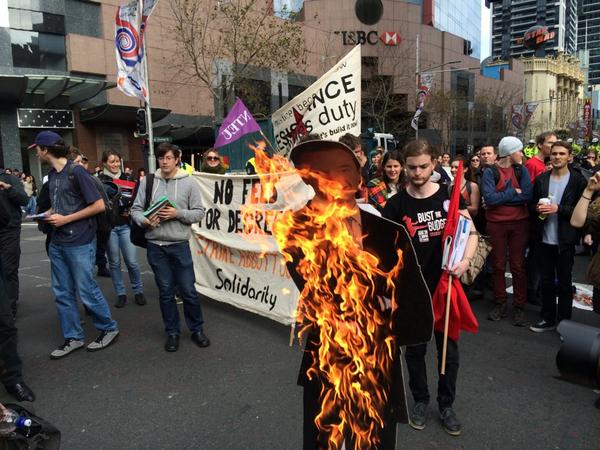 Regardless, Mr Pyne couldn't resist uploading the failed burning man experiment to Facebook with the simple: "#ohdear".
We'll leave the final word to the inimitable Sky News host David Speers.