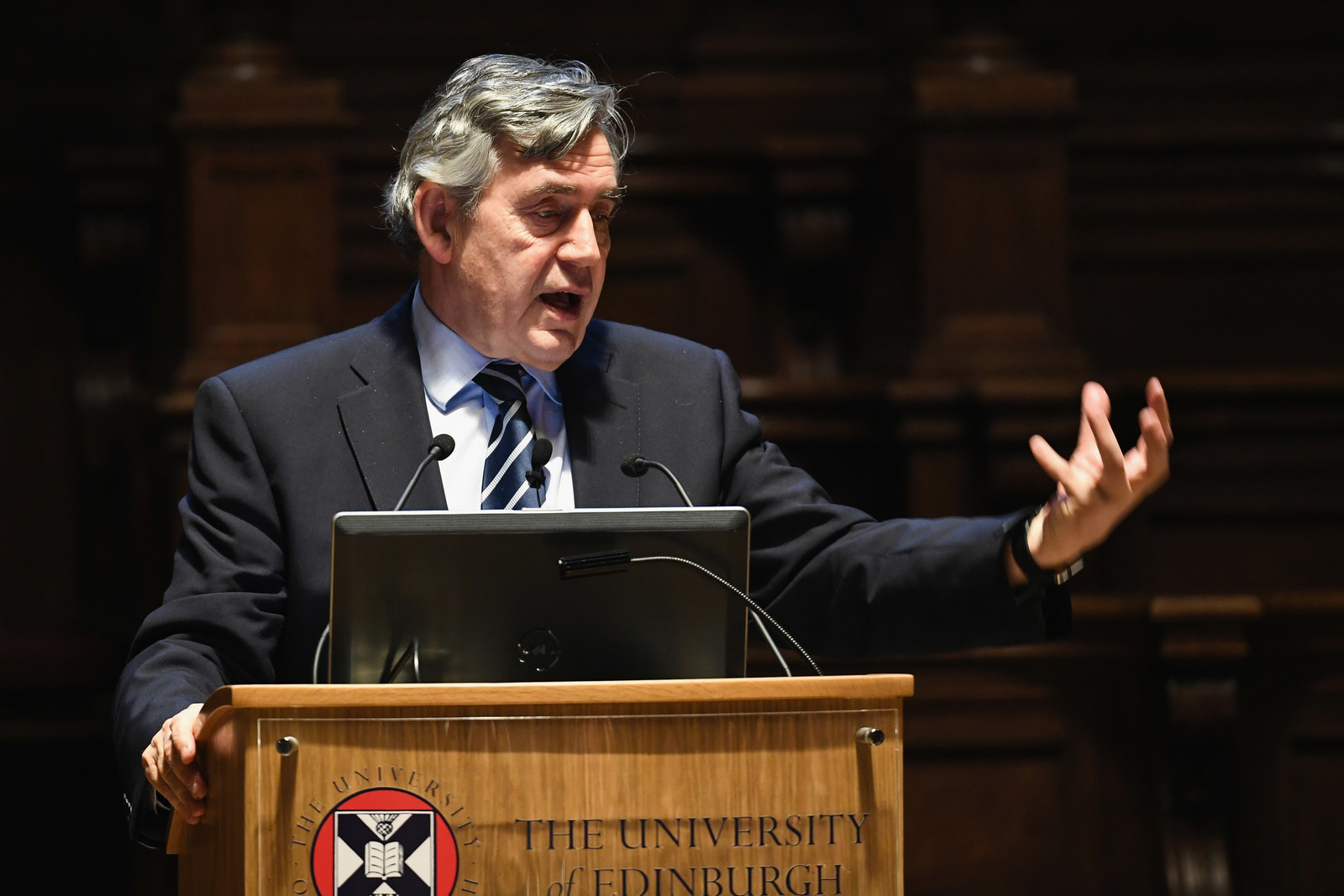 Former Labour prime minister Gordon Brown recorded a special video to pay tribute to Paul Dacre that was played during a closed-door dinner to celebrate the newspaper editor's 25 years in charge of the Daily Mail, BuzzFeed News has learned.
News of Brown's special Dacre tribute comes after prominent Labour figures expressed outrage and disgust at a picture of Theresa May walking into the glitzy event at London's Stationers' Hall posted on Twitter.
The prime minister slipped away to attend the Dacre tribute bash just hours after dealing with the resignation of Priti Patel, a cabinet minister who'd been holding undisclosed meetings with Israeli foreign officials – the second cabinet member to depart May's government in seven days.
Former Labour leader Ed Miliband and former Labour press secretary Alistair Campbell were not impressed May was attending the event of a "hard right sociopathic hypocrite".
Tory peer Andrew Cooper said the fact May attended the event was a "depressing sign of the sickness at the heart of UK politics".
The photo went viral with May's critics, suggesting that it illustrated the chummy relationship between the prime minister and the right-wing Daily Mail.

But Brown also recorded a video for Dacre's dinner.
According to a source who was at the event, Brown's video thanked Dacre for his friendship, making special note of the sensitive way the Daily Mail treated family news involving Brown.
His was not the only video tribute from a high-profile figure played at the event – there were also tributes sent in by media mogul Rupert Murdoch, reality TV judge and producer Simon Cowell, and former Tory leader Michael Howard.

Sources said those present at Dacre's dinner included May, the Mail's proprietor Lord Rothermere, and a selection of newspaper editors, including the Times' John Witherow, the Sun's Tony Gallagher, and the Mail on Sunday's Geordie Greig, as well as the editor of the BBC's Today programme, Sarah Sands.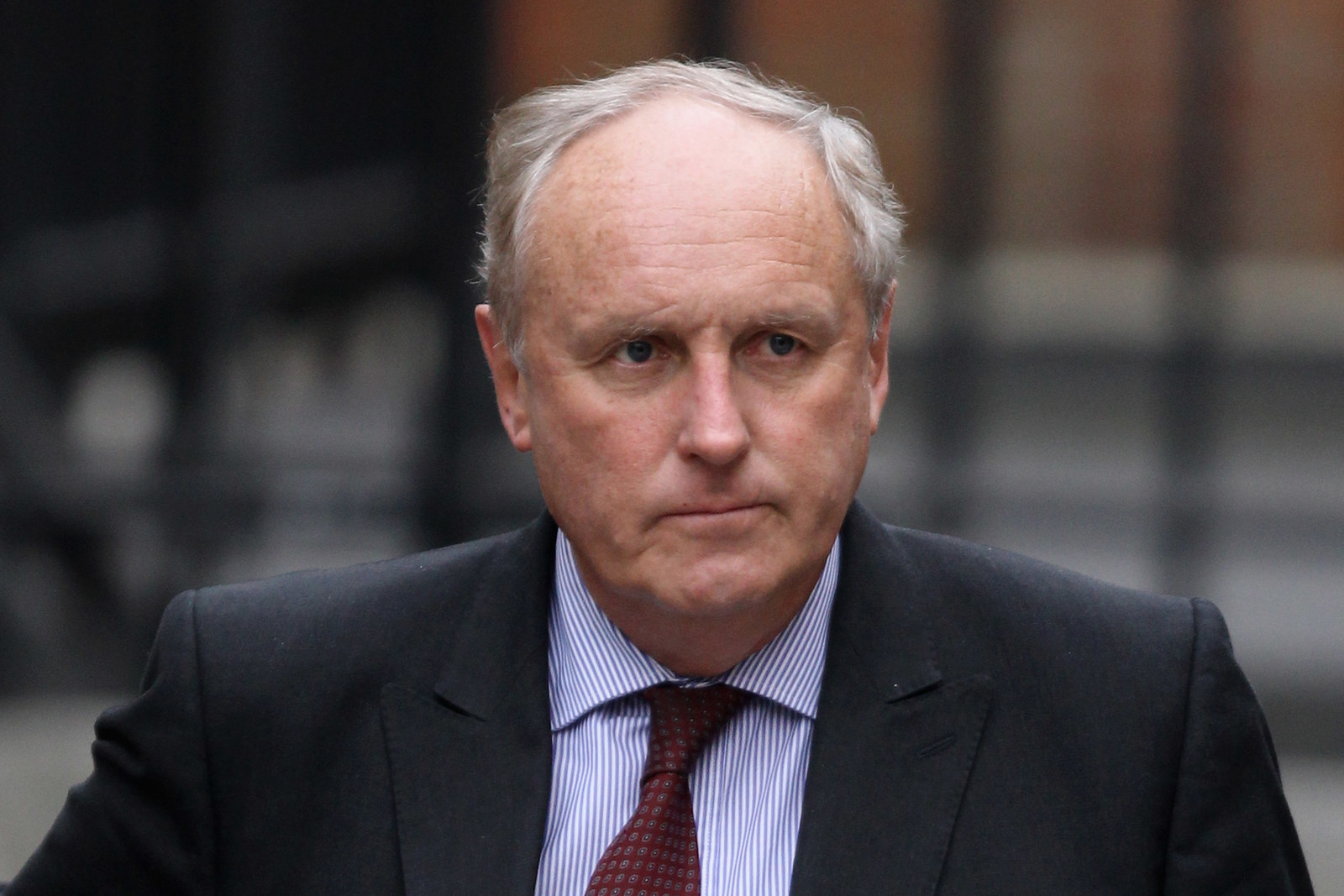 Despite the Labour party's increasingly hostile relationship with Dacre's Daily Mail over the years, modern accounts make it clear Brown has had a special relationship with the reviled newspaper editor.
"Dacre was Gordon's favourite journalist and newspaper editor," said former Labour first secretary of state Peter Mandelson. "Quite how they were able to conjure up such warmth... I don't know, but they did."
In Mail Men, a recent unauthorized history of the Daily Mail, author Adrian Addison wrote, "Dacre it seems felt Gordon Brown was 'one of us', possibly the single most important compliment from the Daily Mail."
It's not a bond shared between Dacre and the modern Labour party under Jeremy Corbyn.
The Daily Mail bombarded its readers with anti-Corbyn stories in the run-up to the June general election, which led to Corbyn calling out Dacre by name and jokingly asking for more criticism during his address to the party conference last month.
Scrutiny has also followed Dacre's close relationship with May.
It was revealed earlier this year that the prime minister had hosted Dacre at a private dinner in Downing Street – making him the only newspaper editor she hosted during her first months in office.
Neither the Daily Mail nor Gordon Brown have responded to requests for comment.
Looks like there are no comments yet.
Be the first to comment!