This Is How Australia's Immigration Policies Are Being Praised Overseas
"Australians are like British people but with balls of steel, can-do brains, tiny hearts and whacking great gunships."
UKIP leader Nigel Farage and controversial Sun columnist Katie Hopkins have separately praised Australia's tough immigration policies as Europe comes to terms with another migrant boat disaster in the Mediterranean.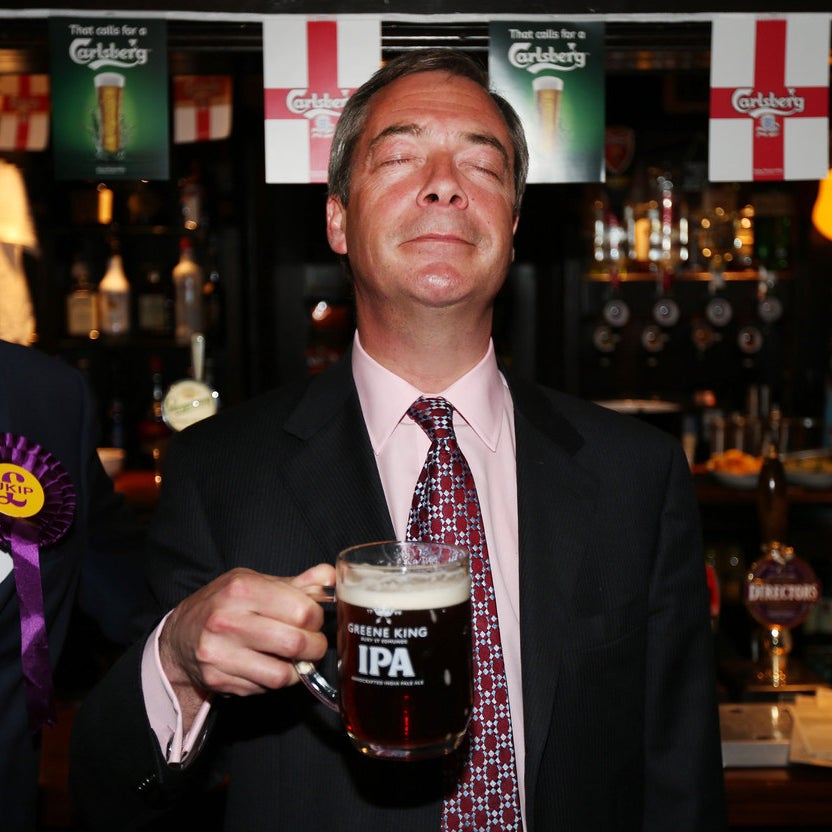 Farage, whose right-wing UKIP party is hoping to substantially increase its vote in next month's UK election, has put Australia's migration model at the centre of his plans to control who comes to the UK from around the European Union.
On Sunday he blamed EU leaders for the current situation, which has seen hundreds of people die in the Mediterranean this year trying to flee war-torn Libya.
The latest disaster saw 650 people drown off the Libyan coast yesterday.
At the UKIP party launch on the outskirts of London last week, Farage laid out plans for an "Australian-style points based immigration system", which he argues would crackdown on low-skilled migrants coming to the UK.
The Australian system would grant visas to skilled migrants and takes into account their age, work experience and health.
Farage has made the Australian model the main plank of his party's reforms, with it mentioned seven separate times in the UKIP manifesto. At the launch he mentioned Australia's system and paused for a loud applause from the party faithful.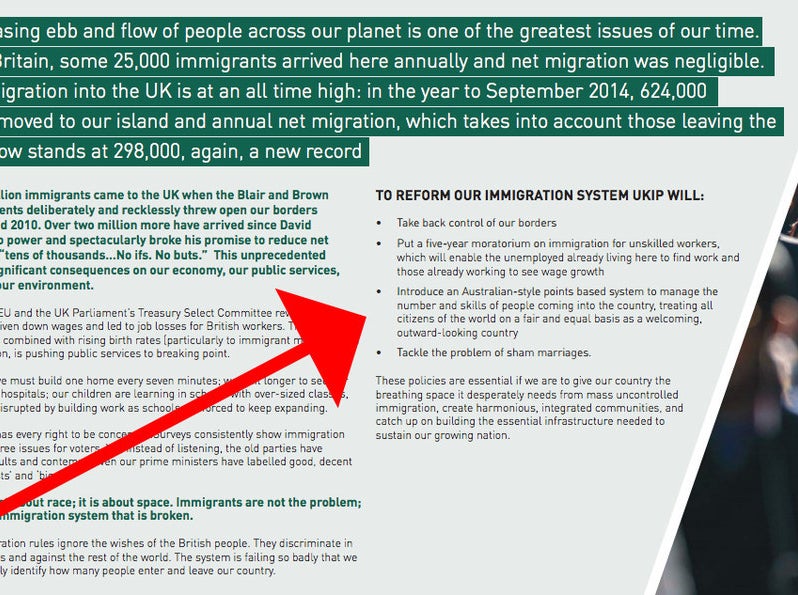 Speaking to BuzzFeed News, Farage's staff stressed that the Australian system would scrap the "pull factors" that currently attract migrants to the UK.
"The UK is a 'soft touch' with no set requirements," said a UKIP spokesman.
Meanwhile, Sun columnist Katie Hopkins took it one step further in an anti-migrant op-ed on Friday, calling the migrants, "cockroaches" and arguing: "It's time to get Australian."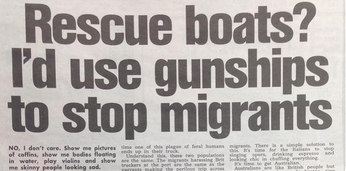 "Australians are like British people but with balls of steel, can-do brains, tiny hearts and whacking great gunships," she wrote.
"They threaten them with violence until they bugger off, throwing cans of Castlemaine in an Aussie version of sharia stoning."
The Australian "stop the boats" policies , include towing back refugee boats to their home country and housing asylum seekers in makeshift detention centres on Pacific islands.
The conditions in these camps has seen the United Nations deem Australia in breach of human rights and torture conventions.
Mr Abbott continues to brush off the criticism, pointing to a sharp decline in asylum seeker boat arrivals and a reduction in deaths at sea.
Her opinion piece also made its way to Australian, via Twitter and when it started trending Hopkins called the country "my spiritual home".