Test Cricketer Phil Hughes Collapses After Being Hit By Bouncer
The 25-year-old was knocked out and CPR was performed on the field in a state game between New South Wales and South Australia.
Test cricketer Phil Hughes suffered a sickening knock to the head from a bouncer on Tuesday afternoon and was taken from the SCG in a critical condition. Hughes had been batting for state team South Australia and was on 63 when he was hit by the bouncer from New South Wales bowler Sean Abbott.
"For a few moments he stood, bent over head down and reeling from the blow before collapsing, face first, onto the pitch," wrote ESPN Cricinfo's Dan Brettig who was at the SCG watching the game.
NSW players, including bowler Abbott, can be seen in photos holding Hughes head still waiting for the ambulance to arrive. He was taken to St Vincent's Hospital.
The Hughes family and Cricket Australia released a statement advising the media he was now in surgery and the results of the surgery would be known within the next 24-48 hours.
Test captain Michael Clarke also rushed to the hospital to be with Hughes and his family.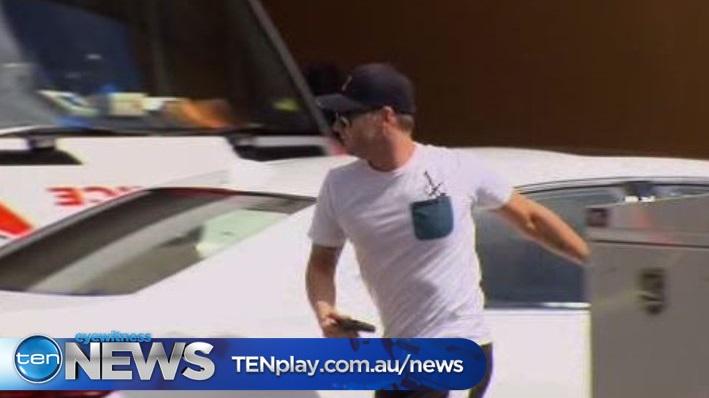 The Australian's cricket writer Peter Lalor said Hughes had been building an impressive score and was next in line for a test spot this summer. Lalor even predicted he'd be taking the test spot of the injured Michael Clarke for next week's first test. Hughes is being praised as one of Australia's most talented batsman, known cheekily as "the young Don Bradman" before making his test debut. The Australian coach, batting coach and many others tweeted messages of support.