This Public Health Expert Has The Perfect Response To Our New National Windfarm Commissioner
He's not a fan.
Australia's national fear of windfarms is being taken up a notch, with reports the government will appoint a "national windfarm commissioner" to deal with health complaints caused by wind turbines.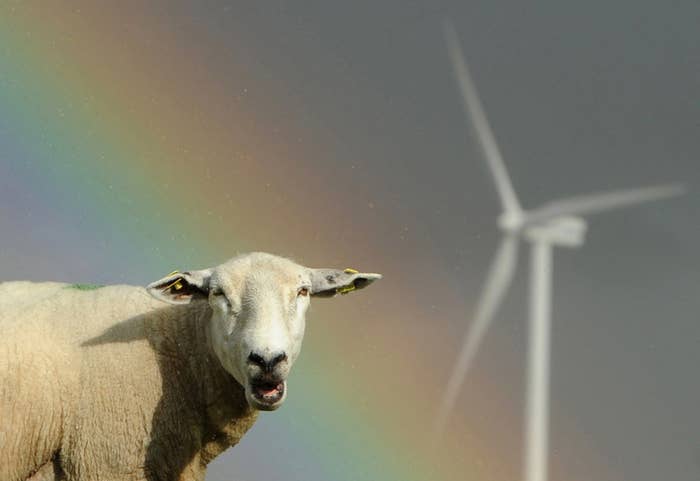 So BuzzFeed News asked one of Australia's top public health experts for his immediate reaction to the news:
"This will be a world first commissioner for a non-disease. It's like having a commissioner into reports of leprechauns," said Sydney University's Professor Simon Chapman.
"Is it going to be somebody who is qualified to diagnose medical issues? If so, they're going to have a hard time doing their job."
Guardian Australia revealed the government will appoint the commissioner as part of a deal with cross-bench MPs on renewable energy.
It comes just a week after prime minister Tony Abbott said he acknowledged the health effects of wind turbines and described wind farms as "visually awful".
Professor Chapman is from the school of public health at the University of Sydney and has published nearly 500 articles in peer reviewed journals. He echoed the thoughts of scientist Dr Karl Kruszelnicki who called the comments embarrassing.
"Wind turbine syndrome has never been diagnosed anywhere in the world. There is no medical case report of it anywhere in the world," said Professor Chapman.
"If you trace it back it goes back to not liking wind turbines, or people who have classic problems like sleep problems and they are trying to attribute their condition to something."
A spokesperson for the environment minister Greg Hunt wouldn't confirm the move.
"We note that in the National Health and Medical Research Council report released in February, the Council "considers that further high quality research on the possible health effects of wind farms is required," she told BuzzFeed News.