Hey, so you might have heard that Jennifer Lawrence is in London promoting her new film Red Sparrow.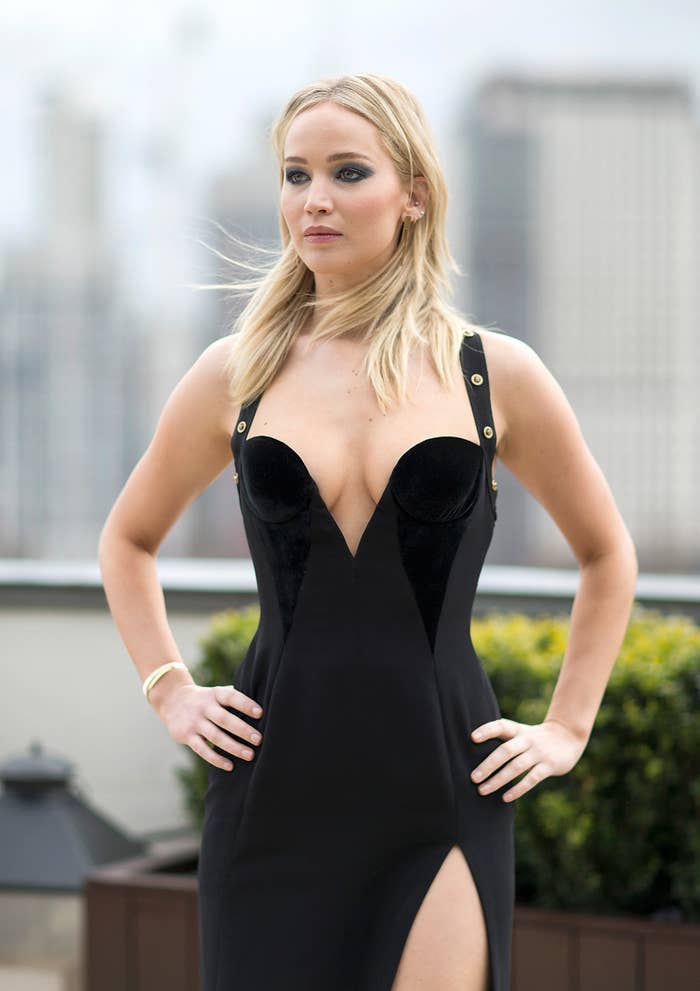 You may have heard because people on the internet had some opinions about J Law rocking a black dress outside during a British winter. Especially when her male costars looked like they were about to go fox hunting.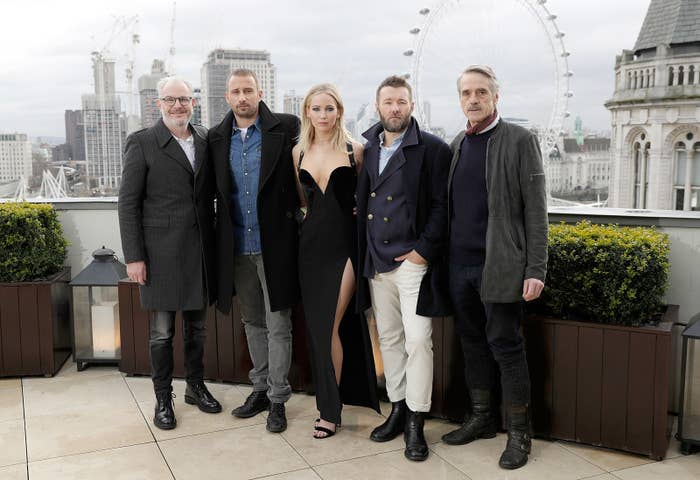 She hit back at critics of the photo, posting on Facebook: "You think I'm going to cover that gorgeous dress up with a coat and a scarf?"
You can read more about that here.
She also presented at the BAFTAs, with some online tabloids FREAKING out after she told the awards show host, Joanna Lumley, to "calm down".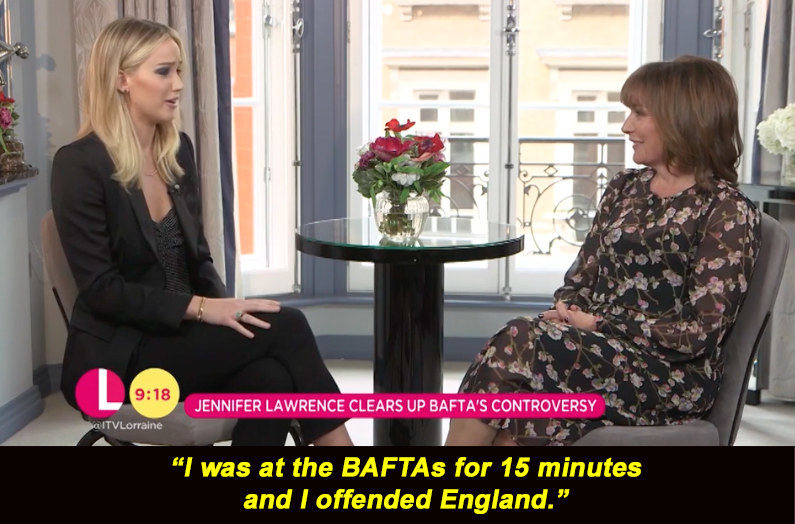 What you probably haven't seen are these photos.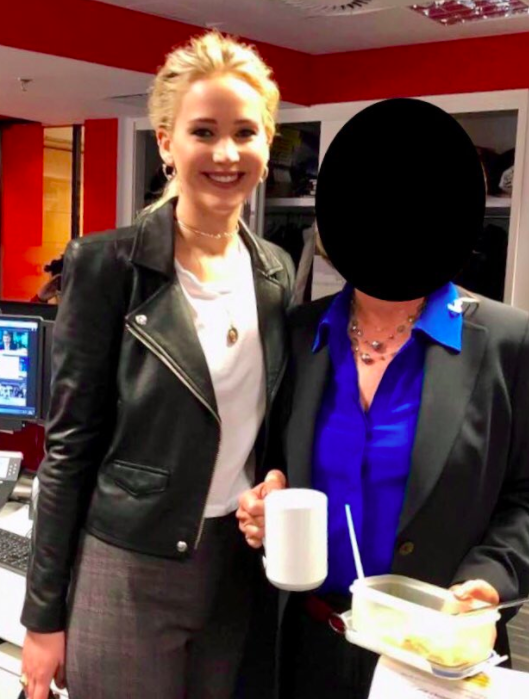 Lawrence visited the CNN London newsroom during her trip. Sources tell BuzzFeed News that CNN journalists may have freaked out a little.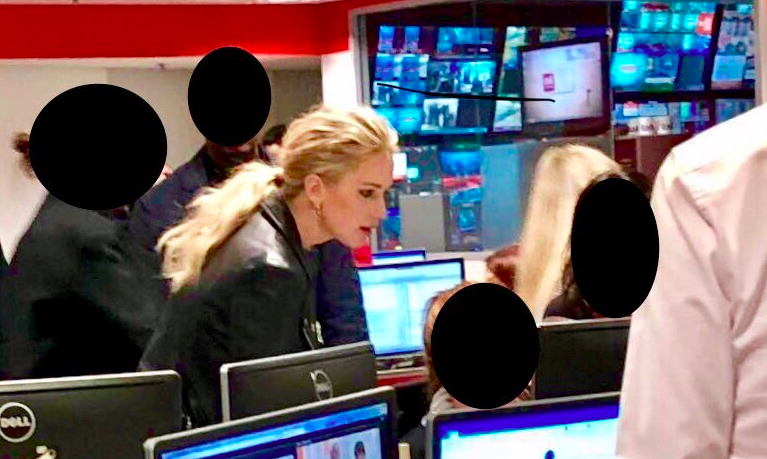 And who could blame them?!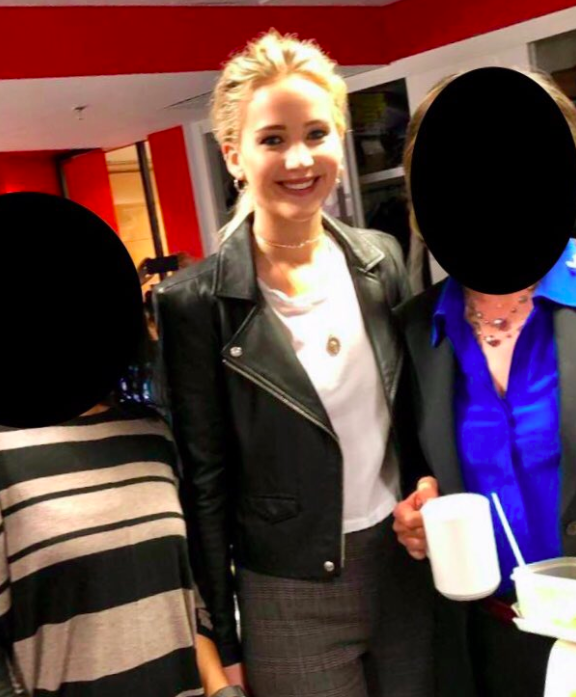 Well, apparently CNN bosses were a little embarrassed.
In an email obtained by BuzzFeed News, CNN London editors Tommy Evans and Krsna Harilela asked journalists to please calm down around the celebrities, you're freaking them out.
"The guest traffic in the London bureau has increased and at times, we are graced with the presence of high profile athletes, celebrities and politicians," the memo read.
"This can be exciting for all of us but let's remember we need to provide an environment where our guests feel comfortable about coming in and sharing their thoughts and views. The impression they leave with, about their experience, is what determines whether they come back or not. We want them to remember CNN London bureau for the professional environment that it is and to come back."

There was a special note about asking all the celebrities for selfies.
"Please refrain from filming of taking photos of our guests outside of their interviews without permission and help retain the professionalism in the way this bureau operates. Asking for a photo is fine if it is cleared through the producer who arranged the interview or the guest is asked or is willing.
"Furthermore, let's be cautious with what you share on social media as there are times where the agents negotiate specific details around appearances of the celebrities and it could also be a breach of security arrangements made by the guest."
It's some great advice: Be chill around the celebs. Now let's just hope the most decorated CNN journalists lead by example.
CNN didn't want to make further comment.