Meet Helen Clark (left), the former New Zealand prime minister who is in the running for the hotly contested job of secretary general of the United Nations.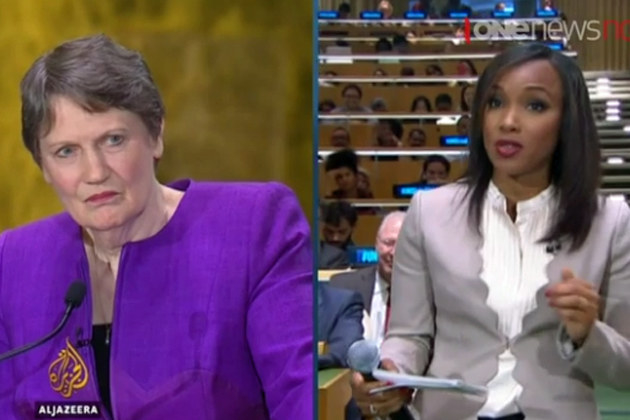 So when Clark was asked whether it was appropriate for leaders from tiny regions to be considered for the job at a UN town hall yesterday, she dropped the mic.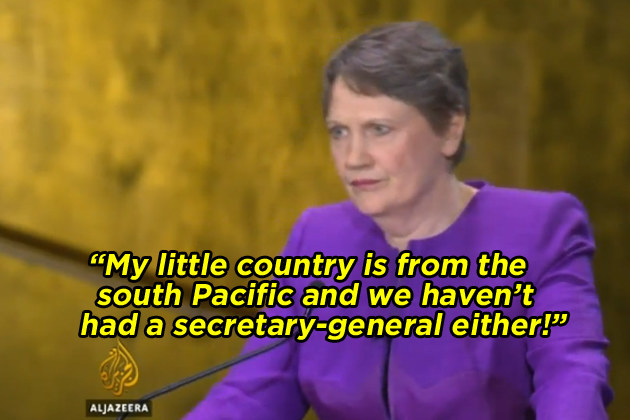 Clark nailed home the point, on behalf of tiny countries everywhere: "I really think that when we look at the scale of the challenges our world is facing, we need a global search for the best talent."