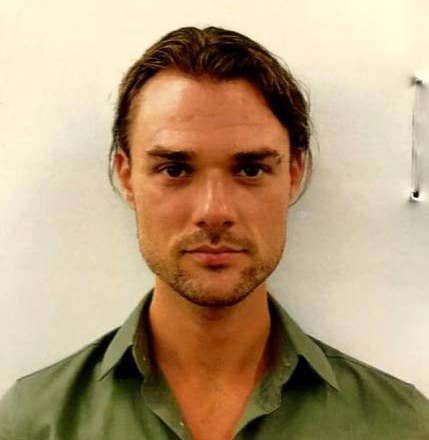 On Monday, local Nicaraguan journalists, including Wilfredo Miranda, reported Goette-Luciak had been detained by authorities, deported to El Salvador, and accused by police of saying "false things". CPJ Américas also tweeted about Goette-Luciak's deportation.
The Guardian said Goette-Luciak had been covering Nicaragua recently for the paper. The UK-based news outlet said it was trying to confirm the reports about his deportation.
"We are obviously concerned for his safety," a Guardian spokesperson said. "We have seen reports Carl David is no longer in Nicaragua. We are making our own inquiries to confirm his whereabouts as soon as possible."
The CPJ's Central and South America coordinator Natalie Southwick called on the Nicaraguan authorities to investigate the doxxing campaign against the journalist, which began on Sept. 16.
"Doxxing and calling for violence against a journalist are unacceptable acts of intimidation, and Nicaraguan authorities must take immediate steps to find those responsible for the threats against Carl David Goette-Luciak and ensure that they face justice," she said.

Goette-Luciak told the CPJ that people online started publishing all his personal details: "They had the exact address, including the name of the owner of the house, which I didn't even know."
After reports of the arrest surfaced, Blumenthal, Mint Press, and the Canary were heavily criticised by other journalists for their role.
Blumenthal, defending his piece, claimed: "Nicaraguan media was buzzing about his documented role as an opposition publicist for days before I published." He has been contacted for comment.

In his article, Blumenthal said the use of Goette-Luciak was a "deep embarrassment" for the Guardian and accused it and the other news organisations who commissioned him of "feigning objectivity".
The decision by the Canary to republish the story comes as tensions are already running high between the hyperpartisan pro-Corbyn site and Guardian staff. The Canary's editor Kerry-Anne Mendoza took part in a Twitter boycott of the Guardian last week after it emerged staff were unhappy at the decision by the National Union of Journalists to invite her to deliver a Black History Month lecture at the Guardian's London office.
Update: The Canary's editor, Kerry-Anne Mendoza, said the arrest by Nicaraguan authorities "reinforced rather than undermined" Max Blumenthal's attack on the freelance journalist.
"The Canary republished the criticism by Max Blumenthal because it was well-researched and reliable. Max is an award-winning journalist with extensive experience of reporting from areas of conflict, often at great personal danger. Blumenthal's report criticised the Guardian's irresponsible decision to gather news from this particular source. News outlets have a duty of care to the journalists they send into dangerous situations. In allowing a clearly partisan source to work for them, the Guardian should have been aware of the risks and taken action to mitigate them. Blumenthal's criticism is reinforced rather than undermined by Goette-Luciak's later arrest and deportation."
Update
BuzzFeed News acknowledges that Max Blumenthal neither doxxed anybody nor threatened violence and did not intend to imply beyond the reported facts that there was any indication that Carl David Goette-Luciak was deported as a result of Blumenthal's article.