Failed Phone Call Made To MH370 Reveals More About Location
Investigation also found two underwater volcanoes and areas 4,900ft deeper than first thought.
Australia's Deputy Prime Minister says a failed satellite call is the latest lead in finding MH370, suggesting the plane turned south earlier than first thought.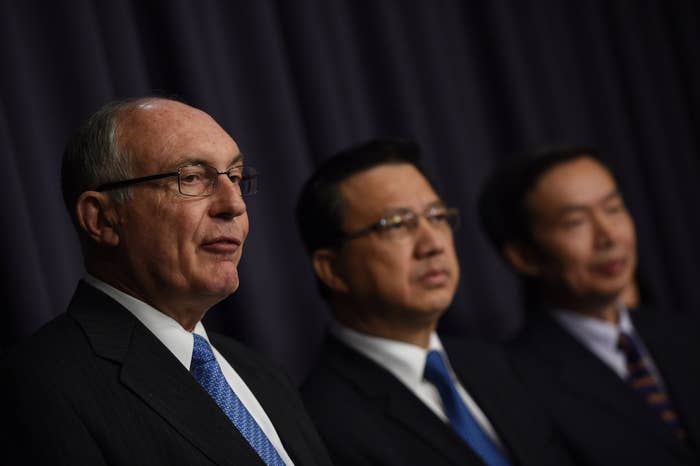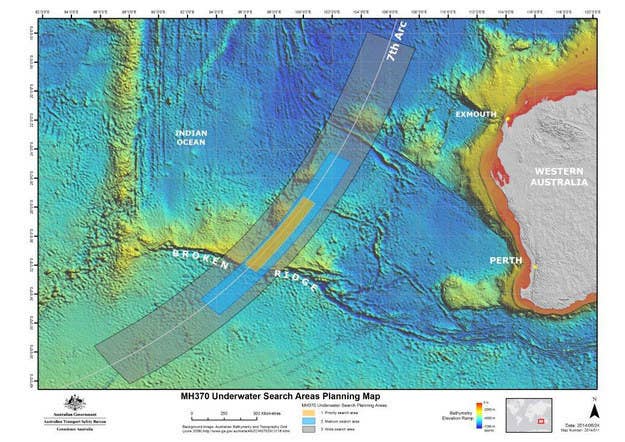 Deputy Prime Minister Truss had earlier signed a new Memorandum of Understanding with Liow Tiong Lai, which would see Malaysia match the cost for the search, off the coast of Perth.
"We have so far committed and spent about $15 million (AUD) and we are also going to match the Australians in the tender cost for this search for MH370," said Liow Tiong Lai.
Australia had budgeted up to $90 million over the next two years to find the downed plane and has made no indication it would extend searching beyond that period.
"Malaysia's pledge continued and unwavering support in response to the unprecedented nature and scale of this event through our financial commitment, technical expertise, equipment, and stamina in our search for answers," he said.