Britain's Defence Secretary Has Quite Literally Told Russia To "Go Away" And "Shut Up"
"Russia responds: Your mum should go away and shut up."
In the wake of the UK government's moves to expel Russian diplomats for the poisoning of a former spy on British soil, all eyes were on a speech from the new defence secretary, Gavin Williamson, on Thursday.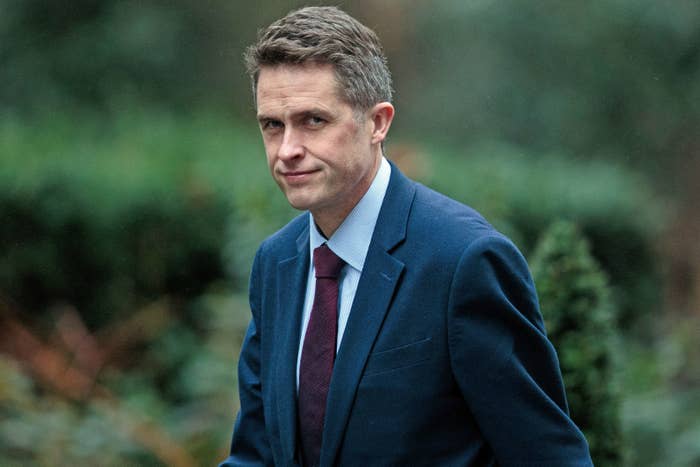 Williamson tackled the issue head-on, calling the act "absolutely atrocious and outrageous" and saying, "Frankly, Russia should go away, it should shut up."
"If they do respond to the action we've taken or consider it carefully, we'll look at our options but it would be wrong to pre-judge their response," Williamson said.
Soon after, the prime minister's office released a joint statement from the leaders of the UK, France, Germany, and the United States that said there was "no plausible alternative explanation" to Russia being behind the attack.
"The United Kingdom briefed thoroughly its allies that it was highly likely that Russia was responsible for the attack," the statement said. "We share the UK assessment that there is no plausible alternative explanation, and note that Russia´s failure to address the legitimate request by the UK government further underlines its responsibility."

But it was Williamson's taunt that led to this absolutely hilarious scene on televisions around the country.
Good to know even the defence secretary likes to dabble in a bit of schoolyard banter.
At least he's better than the other one, right? Right?!
People started wondering whether we could soon see the first ever diplomatic "shut up yourself" coming from the Kremlin.
Instead, Russia's foreign minister Sergei Lavrov hit back at Williamson on Friday with a suggestion that "maybe he lacks education".
He added that the Kremlin had stopped paying attention to Britain's comments over the allegations.