The House of Representatives gathered for its traditional class photo on Tuesday and it really was a stunning shot.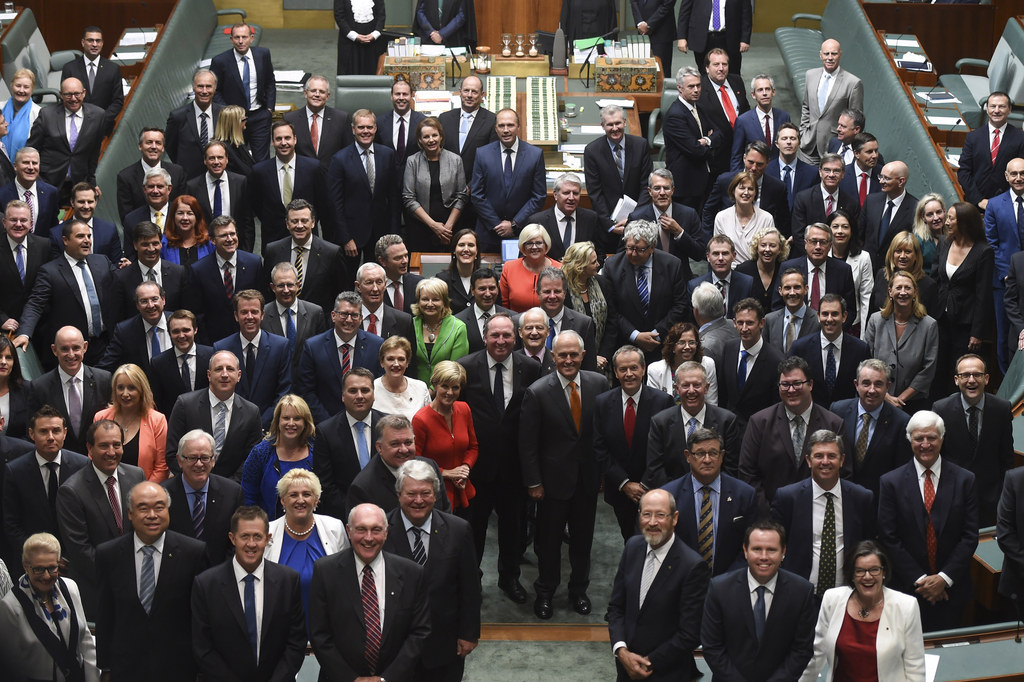 Australia's oldest politician Philip Ruddock photobombed the prime minister because he's retiring and clearly DGAF anymore.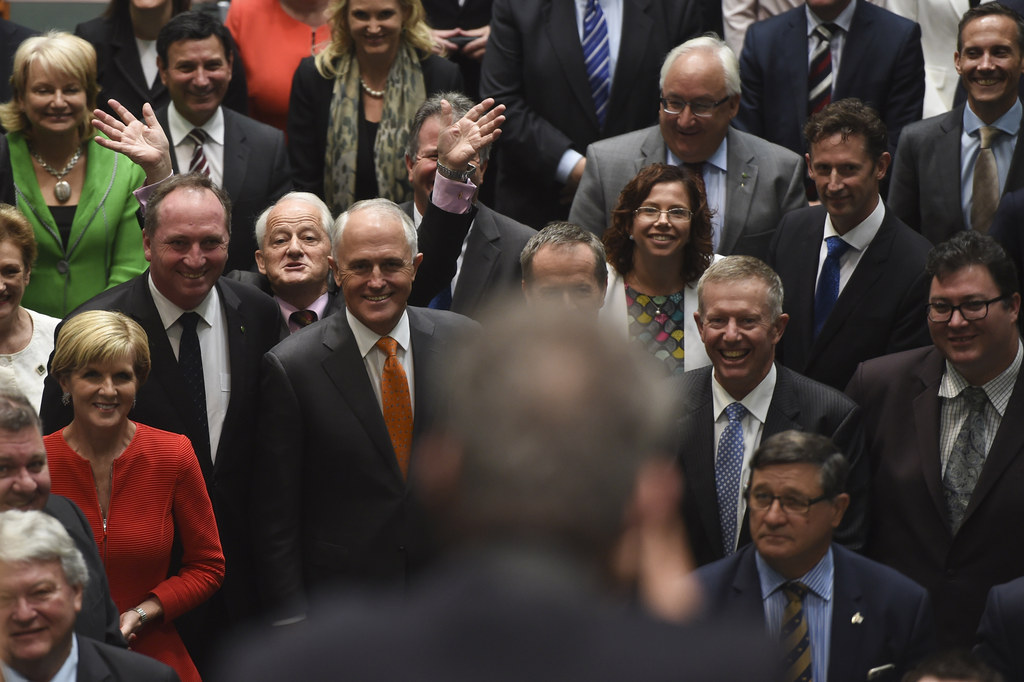 But who's that up the back looking creepy?
IT IS!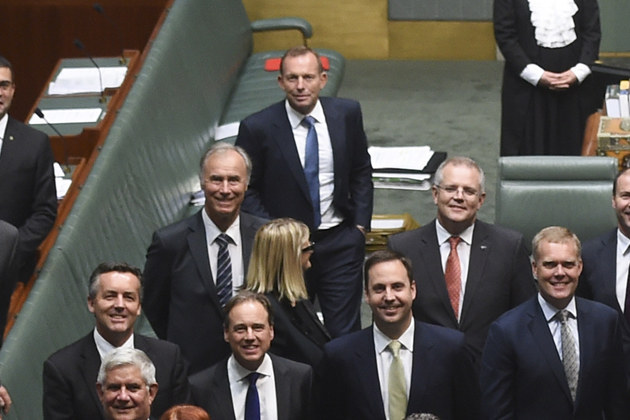 *gasp*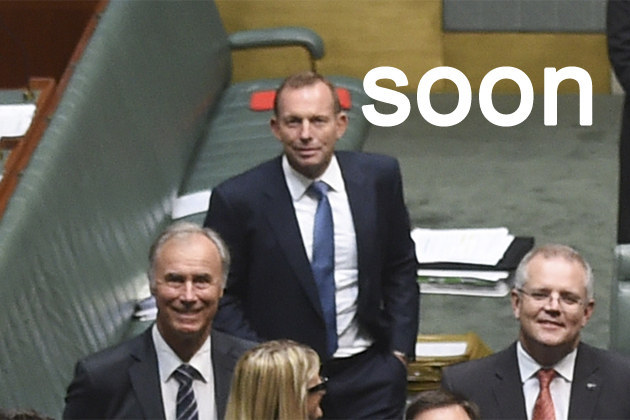 That's Tony Abbott doing his best House of Cards-Frank Underwood style, breaking of the fourth wall.