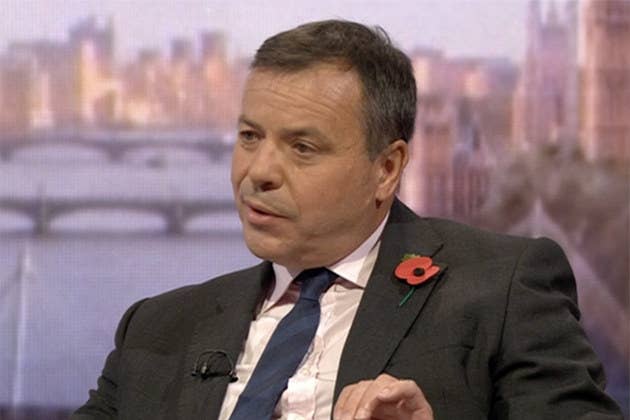 The man who gave the biggest political donation in British history in an effort to win the 2016 referendum to leave the European Union has said it might have been better to vote Remain and not "unleash these demons" on the UK.
Arron Banks is now under criminal investigation after the Electoral Commission found there were "reasonable grounds" to suspect he was not the "true source" of the millions of pounds given to the Leave.EU referendum campaign.
And in a heated interview on BBC's Andrew Marr Show on Sunday morning, Banks pointed to the government's handling of the Brexit negotiations as the reason the country may have been better off Remaining.
"The corruption I've seen in British politics, the sewer that exists and the disgraceful behaviour of the government over what they're doing with Brexit and how they're selling it out means that if I had my time again, I think we'd be better to probably remain and not unleash these demons," Banks said.

Last week, the Electoral Commission referred Banks and his associates to the National Crime Agency over concerns about the source of millions of pounds given to the Leave.EU campaign.

The commission suspects £2.9 million used by the campaign during the referendum campaign came from "impermissible sources" and that Banks and others had tried to mislead the investigation.
Asked by Marr on Sunday whether he was the source of money, Banks claimed there was a "misunderstanding" about one of his holdings companies registered in the Isle of Man.
"Of course I was," Banks said. "The money came from a UK-registered company, it was generated from cash, generated from businesses in the UK.
"The whole misunderstanding revolves around the role of Rock Holdings as a holding company."
There have also been questions over multiple meetings Banks and Leave.EU officials had with Russians around the time of Brexit referendum. Banks denied any of the money that came into the campaign came from Russia.
"Before we start I'd just like to say, absolutely for the record, there was no Russian money and no interference of any type."