Prime minister Malcolm Turnbull held an emergency press conference on Friday afternoon to respond to the historic Brexit vote. "There is no cause for Australians to be alarmed by these developments," he said sombrely.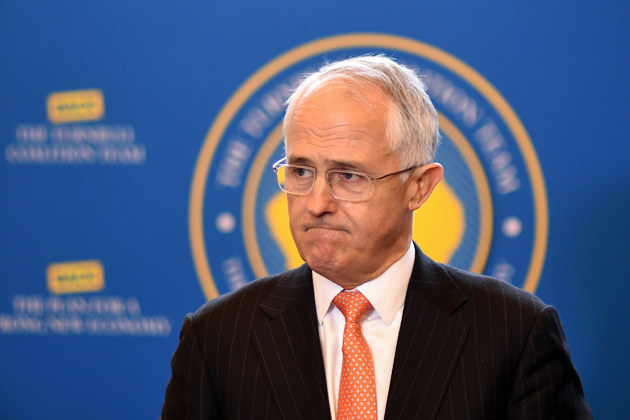 For those watching on, enduring the marathon eight-week election campaign, Brexit is *the* turning point.
Labor has spent the campaign refining its core message. The last week was spent banging the drum, over and over, about Medicare and the public health system. The shadow treasurer, Chris Bowen, didn't want the Brexit vote to change that.
"Now is not the time for these impacts to be politicised or dramatised in a scare campaign," said Bowen. "What we need is a clear, calm, and methodical approach through this situation."
But Brexit also gave encouragement to the anti-immigration right-wing of the Liberal party. Former prime minister Tony Abbott called it a "brave and momentous decision".
And linked it to the Coalition's economic policy.
Even before Brexit, Labor needed to pull off a historic victory – no opposition has toppled a first-term federal government in 85 years. Now that task will be even harder.
With the advantage of being the incumbent and the Australian stock market crashing, Turnbull has decided to make the election all about Brexit with a new three-word slogan: "instability and uncertainty".