Boris Johnson Won't Say How Many Children He Has After Being Criticised Over His Comments About Single Mothers
A single mother asked: "Why are you happy to criticise people like me, when you refuse to discuss your family?"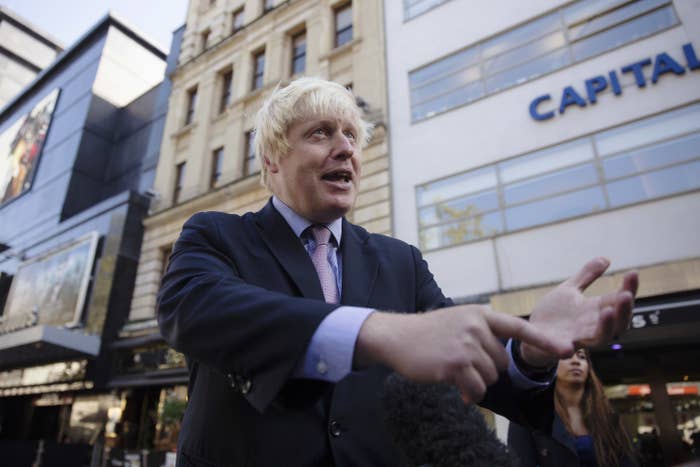 Boris Johnson has refused to reveal how many children he has fathered after a woman confronted him over his previous comments about single mothers and the children of single parents.
Johnson's 1995 column for the Spectator magazine about single mothers and working class men has become an issue on the election campaign after it re-emerged in the last few days.
In the column, Johnson criticised what he called the "appalling proliferation of single mothers", while describing the children of single mothers as "ill-raised, ignorant aggressive and illegitimate".
He has never talked openly about his own children, or past marriages, and the Conservative party leader's Wikipedia page notoriously shows him having "five or six" children.
On Friday morning, Johnson was confronted by a single mother who had called into his LBC radio interview. The woman named "Ruth" said she had raised two successful children as a single mother and "didn't appreciate" the past comments.,

Ruth then asked: "Why are you happy to criticise people like me, when you refuse to discuss your family?"
Johnson claimed the "25-year-old quotations" were "distortions" and had been taken out of context. When LBC host Nick Ferrari asked point blank about how many children he had, Johnson repeatedly refused to reveal any more about his own parenting.
"I love my children very much but they are not standing at this election," Johnson replied. "I'm not therefore going to comment on them."
Ferrari went on to ask whether the prime minister was "fully involved in their lives", but elicited a similar evasive response about how his children were not something he'd discuss.