A few prominent Australian commentators are slowly unhinging over the dumping of Tony Abbott... and right out in front is Andrew Bolt.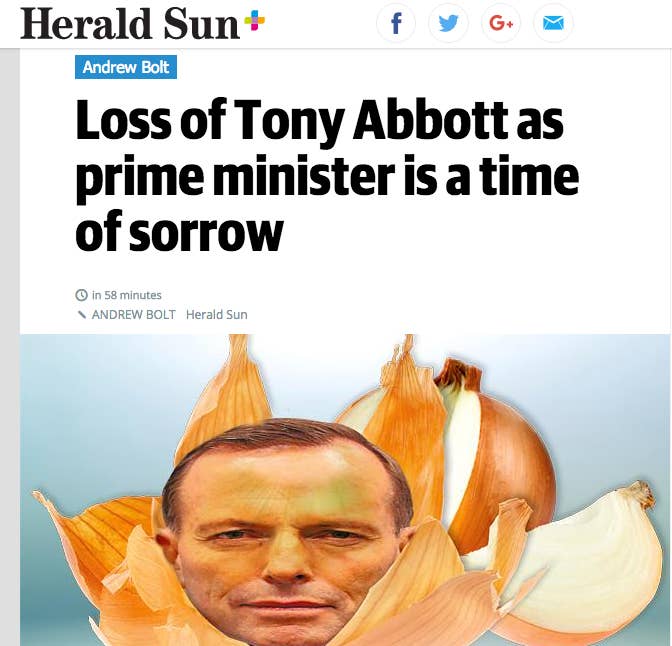 Bolt has used his widely read News Corp tabloid column for a full-throated defence of Tony Abbott "the man" and it's as glorious as you'd expect.
Literally the first line printed in national newspapers on Monday: "NOW Tony Abbott is gone I can finally tell the truth about him. Folks, you made a big mistake with this bloke."
So we decided to test out the strength of Bolt's prose...
And unsurprisingly it makes a PERFECT romantic poster.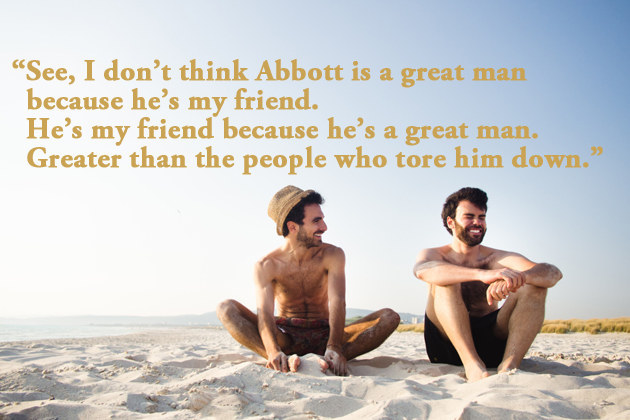 Tony was so gentle.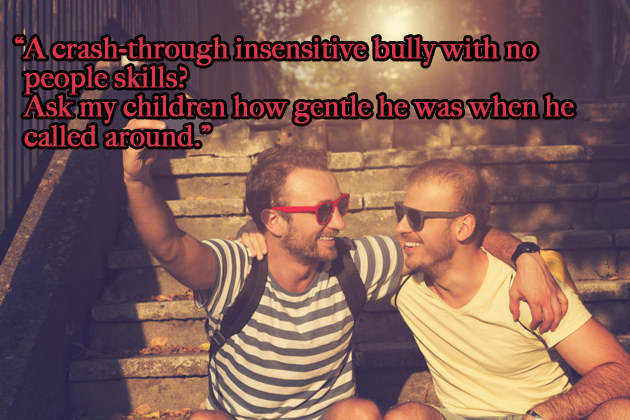 And so sensitive.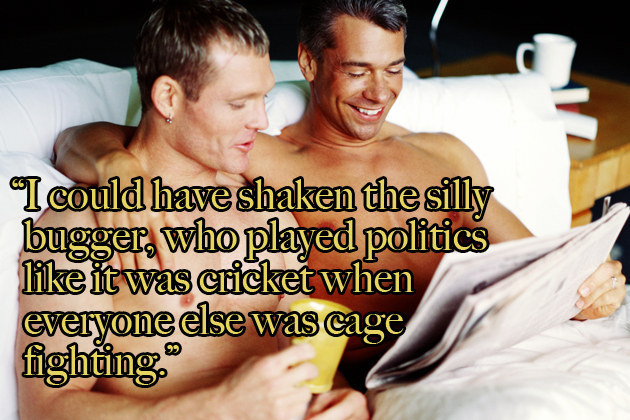 *puts finger to mouth* shuuuuuuush.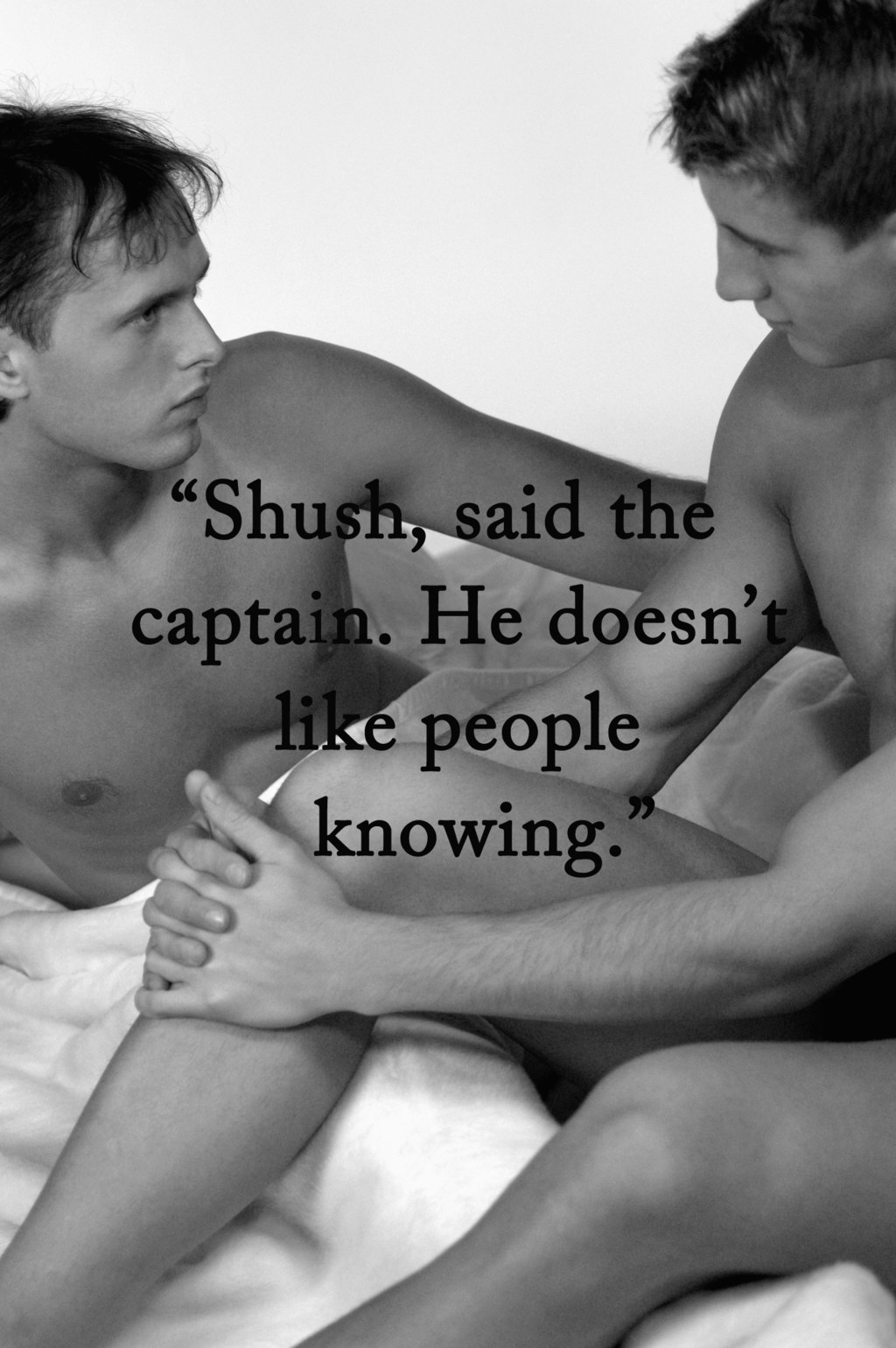 It was Australia's fault. Take a good ~hard~ look you idiots.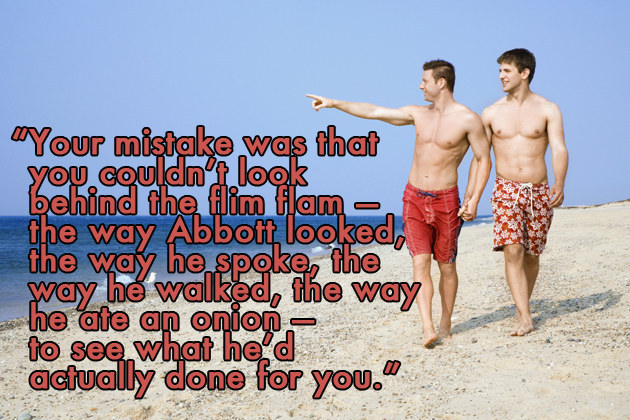 Like BuzzFeed Oz Politics on Facebook