Just days after Google announced changes to Google News in an effort to fight fake news, the global search giant has revealed it's working to fix a problem that has seen BBC News articles come to completely dominate results for "news" in the UK.
Last week, the website Indivigital noticed that British searches for the term "news" in Google News returned a flood of BBC News articles. Four days ago, every single result in the top 50 was a BBC News article, with 97 of the top 100 coming from the British broadcaster.
By Monday morning, 48 of the top 50 were BBC News, with only one Liverpool Echo article about Premier League footballer Mo Salah and a Daily Express article about Brexit making the search engine's top results.

It's an issue that appears confined to the UK. Similar searches for "news" within Google News delivered more than a dozen different sources for US-based users over the last few days.
BuzzFeed News alerted Google to what was happening over the weekend. Yesterday, a spokesperson acknowledged it had a problem.
"Wherever we show news on Google, our aim is to provide a wide range of quality views and information from a diversity of publishers," the Google spokesperson said. "We are aware of this issue and working to improve the experience for our users in the UK."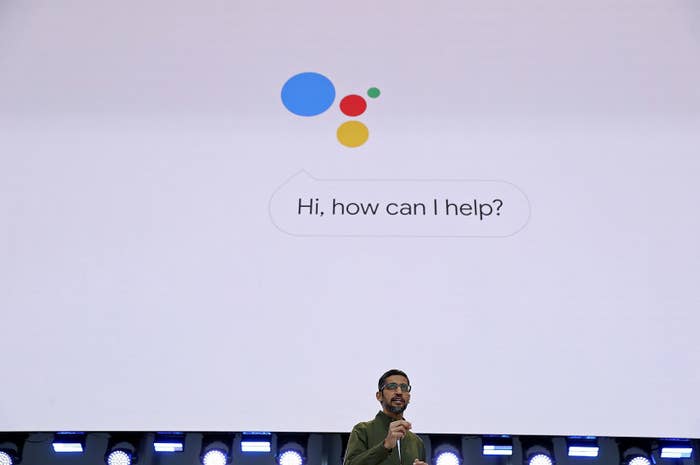 How the "issue" has affected traffic among major publishers is unclear.
The BBC has not responded to questions about whether the Google News bug – even if it's confined to being overrepresented when users search for the generic term "news" – has resulted in a flood of referral traffic from the aggregator. However citing an analysis tool, Indivigital said there were 1.4 million searches for the term "news" per month in the UK.
The development will likely anger British news publishers competing against the non-paywalled service provided by BBC News in the daily fight to get referral traffic from platforms like Google and Facebook.
Last week at its annual developer conference in Mountain View, California, Google said it was revamping its Google News product, promising an easier classification of articles and opinion pieces to a reader's taste through artificial intelligence.

Along with that, the company said it would be offering a section without personalisation based on the day's headlines featuring "a range of trusted news sources". The company did not specifically say what sources those were.
During the conference keynote, executives did not specifically address changes in the news algorithm to hinder the spread of fake information, which has been a major problem on Google-owned platforms like search and YouTube.