Cold Chisel singer Jimmy Barnes has played one of the weirdest gigs of his career... serenading Australia's politicians with a ripper version of "Flame Trees" on Tuesday night.
It kicked off as soon as Barnes arrived at Parliament with disgraced speaker Bronwyn Bishop making a bee-line for the rock legend, warmly kissing him on the cheek and standing beside him.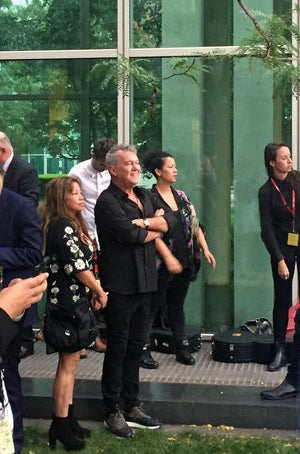 The event was put on by the new and aptly titled, "Parliamentary Friends of Australian Live Music".
Barnesy belted out his trademark "Flame Trees", with other performances from singer-songwriter Josh Pyke, Something For Kate's Paul Dempsey and Baby Animals singer Suze DeMarchi.
He was forced to stand and pose for selfies from the adoring older politicians and their staffers. Though he did think some of their behaviour was rude AF.
"They tended to talk a lot and not listen as much as they should. But I seem to have less problem with that," said Barnes.
"And I'll punch them if they don't listen."
😳😳😳😳😳😳😳
Parliamentary group chair Ewen Jones was the mastermind of the event and said it was about making sure politicians were aware of the problems facing live music.
He wants to take the radical step of removing "music" from the arts portfolio and into the innovation and small business portfolio.
The Queensland MP also has big plans for the annual Parliament concert.
"I want to see it looking out towards the War Memorial, looking out down the drive with electric guitars. My dream is to see Tim Rogers and You Am I, playing 'Berlin Chair' at full throttle... because no one in the world attacks a guitar like an Australian," said Jones.
After performing, Barnes gave an interview, launching into an impassioned two-minute speech summing up the problems facing young Aussie musicians - Spotify and lockout laws, chief among them.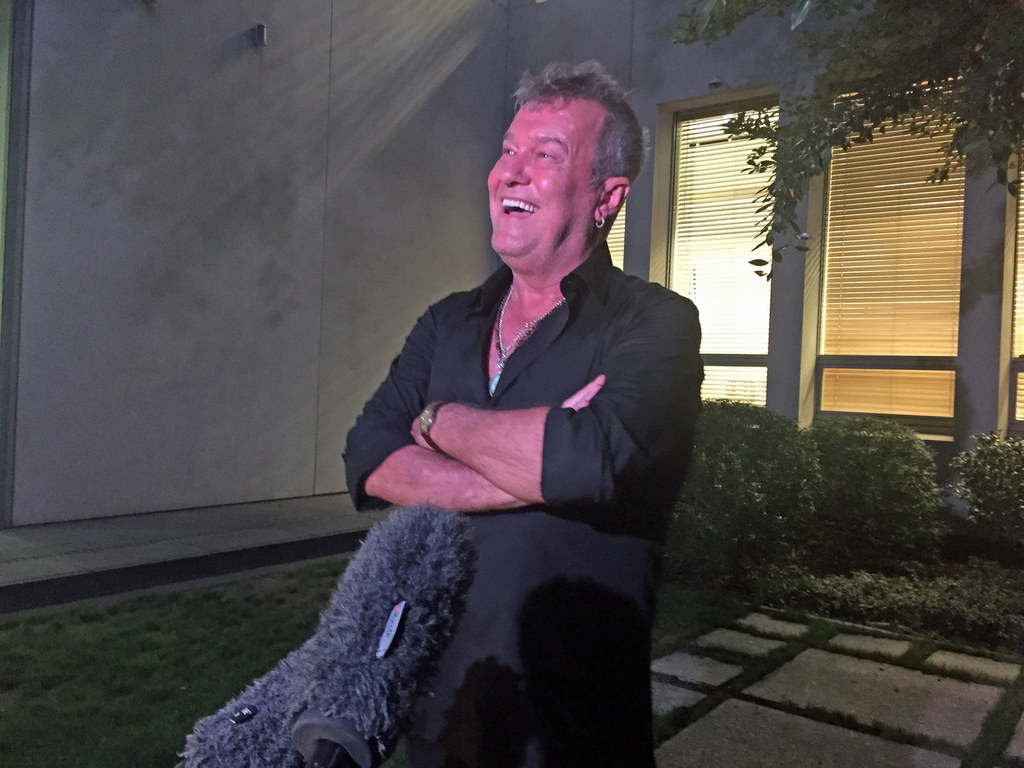 Musicians struggle for most of their careers. It's a struggling business. There needs to be more funding for the arts, for music, for rock music. Even a lot of arts funding gets side-tracked to other parts of the arts, which is great but we need more money that can go to us too. I have spent 45 years touring this country and this country has been really great to me, it's been really supportive of me but in that 45 years I've seen a lot of great musicians and songwriters starve to death. The live music industry needs to be supported, the hotels association needs to get behind us. We need politicians to help us with lockout laws, there's got to be better ways with dealing with that, that don't compromise live music.I had a great fight with Bronwyn Bishop on TV once. She was saying politics was the lifeblood of this country. I thought, music is the soul of this country. It's how we show our love, it's how we show our anger. It needs to be embraced by the powers that be.It's a big business. I have paid a lot of tax in this country and a lot of bands have made money for other parts of the industry.I would hate to be in a young band starting out now. I think with downloading and Spotify, it had to change but it has to be really looked at and regulated and the bands need to be treated fairly, writers need to be treated fairly. It's bringing back small increments, it could be a lot bigger, but a lot of is programmed from overseas. A lot of the bands you're hearing about on Spotify are overseas bands. There's got to be some sort of Australian content put in, same as we did with radio in the mid-70s.
Speaking of politics, Barnes re-stated his desire for anti-Islamic groups NOT to use his music at their rallies this election season, pointing to his immigrant experience.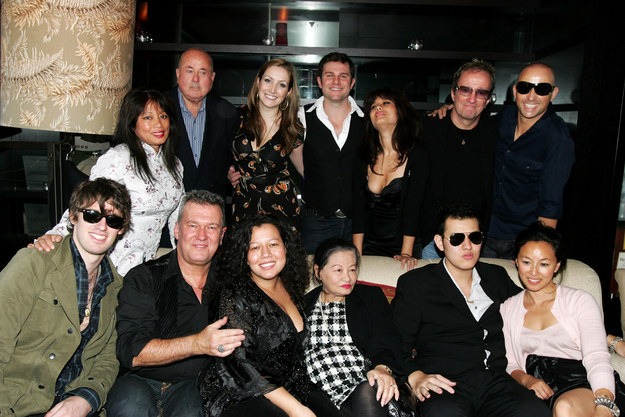 "I come from a multicultural family. My wife's Thai. My children are half-Asian, half-Scottish, we're all immigrants," said Barnes.
"The best thing about this country is the difference in all of us. We all come from different backgrounds, it's a really beautiful thing."
"I don't mind if people want to stand up and say, 'I don't like that' but don't use my music to do it."
So... really... Barnesy 4 PM??!?!?!