In a press conference outside Parliament House on Thursday, deputy prime minister Barnaby Joyce said people who want to "murder" are "evil people", before going on to suggest those who want conflict should "join the army".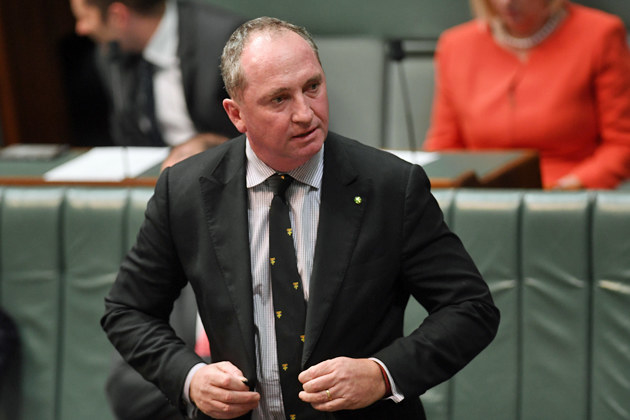 Joyce was asked about former prime minister Tony Abbott's proposal for special "terror courts" which would be established to deal with foreign fighters returning from Iraq and Syria.
The deputy prime minister responded to a journalist's question by saying that it was a "question for the attorney-general" before adding that people who want to murder are "evil".
Here's the full answer:
Ah, well, you know it's a question for the attorney-general. I think that we've got very strong anti-terrorism laws. If people want to break the law they'll suffer the consequences, and you know, people coming back from engagement overseas obviously means that they were overseas trying to murder people, and murdering is against the law, and if you want to go overseas and murder other people, um well you're an evil person, and if what you really want to do is be involved in a conflict then join the Australian Army and do it legally.

Greens senator Peter Whish-Wilson, who has also served as a member of the Australian Defence Force (ADF), was outraged at Joyce's comments, sending this statement to BuzzFeed News:
Is he trying to attract psychopaths to the ADF? Pretty fu#kin dumb thing to say... even by Barnaby's standards. Was he trying to make a shitty joke? Either way it sends the wrong message on so many levels. this kind of crap cliche from a deputy PM reflects poorly on the professionalism and motivations of our serving and ex defence force personnel, many who are suffering from their service. It's potentially counter productive to recruitment efforts and might attract the wrong sort of person to the ADF.