NSW Liberal premier Mike Baird has announced he'll retire from politics next week.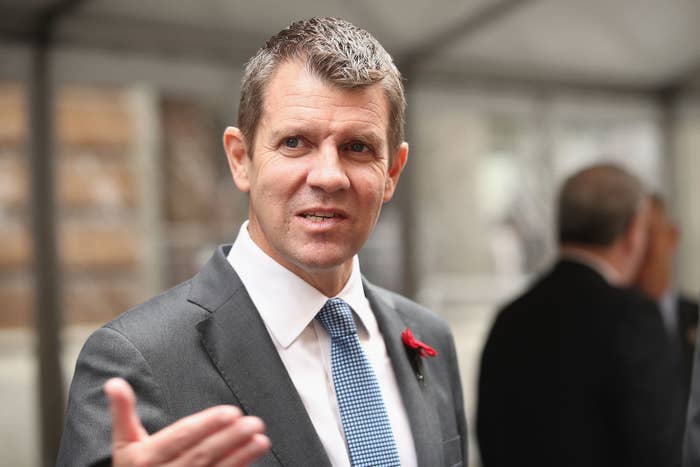 A statement released on Thursday morning said Baird would "hand the reins over" because it was the halfway point in his government's term.
"As I have reflected on the approaching halfway mark of our current term of government, and the opportunity it presents to refresh the Cabinet team, I have decided that this is the perfect time for me to hand the reins over to a new Premier," he said in the statement.

At a press conference on Thursday morning Baird hinted at personal reasons behind the decision. He choked up while talking about the health challenges of his family in recent months.

"My father and my mother and my sister are going through a very serious health challenge and, to be honest, at times I have been in pain not being able to spend the time that I should, and this will change today," he said.

"My father has gone through open-heart surgery. He's got a long road back to recovery, but he has become the primary career for my mother and she's just gone to 24-hour care. She's got muscular dystrophy... My sister's had a reoccurrence of cancer."
Baird became premier of Australia's most populous state in 2014 after his predecessor Barry O'Farrell was embroiled in a scandal over accepting a bottle of expensive red wine.

He led the NSW Coalition government to re-election in 2015 and set about pushing through big changes to the state.

Chief among them were merging local councils and enacting Sydney's infamous lockout laws, which forced clubs and bars to close at 3am.

Last year, Baird angered wide sections of his own party when he acted swiftly on a damning report into greyhound racing by shutting down the entire industry.

He was forced into an embarrassing backdown on the greyhound move after a shock by-election loss in Orange.

Prime minister Malcolm Turnbull, like Baird a former banker, thanked him for his leadership of NSW.
Federal immigration minister Peter Dutton was quick to note that the 48-year-old would be "welcome" if he made the switch to federal politics.
But Baird confirmed in his press conference that he was leaving politics and suggested a move to the private sector was on the cards.
"On a number of occasions over the past few years, you know, people have said, 'if you ever leave politics, come and talk to us'," he said. "Obviously, that's what I'll do."
NSW Liberal MPs will choose a new leader at a party-room meeting next week, with deputy leader and treasurer Gladys Berejiklian expected to be in the running.