During his visit to France this week, US President Donald Trump stunned people by remarking to French President Emmanuel Macron that his 64-year-old wife is "in such good physical shape, beautiful."
Well step up Australian Foreign Minister Julie Bishop, a longtime MP, respected diplomat, who incidentally happens to be an avid runner.
Appearing on ABC TV's Insiders Sunday, the 60-year-old Bishop was asked whether she would be "flattered or offended" if Trump told her she was in "such good physical shape."
Her initial reaction to the question was pretty gold.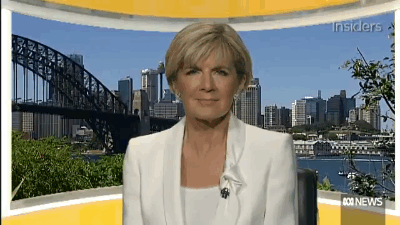 Bishop then replied, "I'd be taken aback, I think," before wondering aloud, "I wonder if she could say the same of him."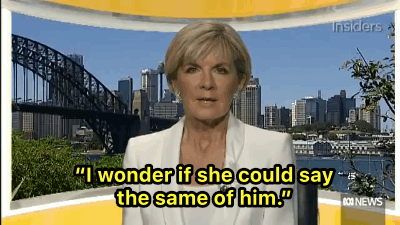 Everyone immediately spilled their morning coffees.
Her response may have even shifted a few votes.
It was done in the most low-key, subtle way.
The straight-talking is the kind of thing Trump can expect if he ever visits his US allies Down Under.