Prime minister Malcolm Turnbull has said Australia stands with the US after 50 people were killed in a mass shooting in a gay nightclub in Orlando.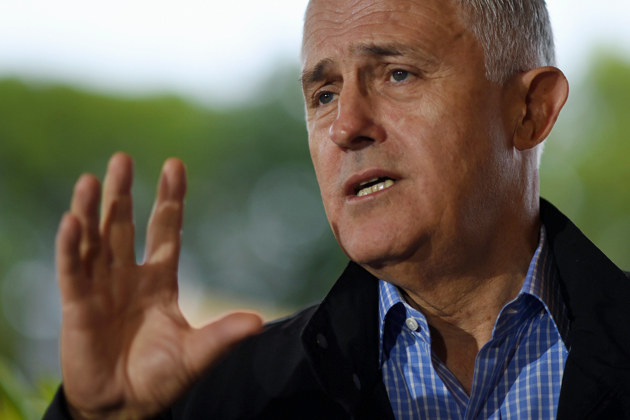 We are all shocked and deeply saddened at the worst mass shooting in American history, which took place in Orlando Florida overnight.The President of the United States, Barack Obama, has described it as an act of terror and an act of hate.We offer our deepest sympathies and condolences to the dead, the wounded, their families and their loved ones.This attack, which has killed at least 50 people in a gay night club and injured as many more, is an attack on the gay community and it is an attack on all of us - on all our freedoms, the freedom to gather together, to celebrate, to share time with friends.I have spoken this morning with the United States Ambassador to Australia, John Berry, and formally conveyed to him Australians' sympathy, condolences and resolute solidarity in the face of this shocking act of hate and terror.In times of such horrific, senseless violence it is natural to reflect on our own safety and security.Our intelligence and security agencies are among the most professional and vigilant in the world. We have implemented stronger laws to give them the tools they need to keep us safe. They have disrupted 9 terrorist attacks in Australia since September 2014.We are rigorous in our efforts to ensure that guns are not illegally imported into Australia and that our strong gun control laws are strictly enforced.And we all work hard to preserve the mutual respect that makes us one of the most liberal and diverse multicultural countries in the world.But we cannot be complacent.There are people outside our country, and some within it, who hate the freedoms that we enjoy and would seek to threaten them and undermine them with violence.I know that I speak for all Australians when I say that we stand in resolute solidarity with the people of the United States. Together, at home and abroad, we continue the fight against terrorism and stand up for the values of our free nations.
Some advocates criticised Turnbull for not initially recognising the LGBTI community. Senior government minister Christopher Pyne did touch on the issue in his tribute.
Opposition leader Bill Shorten expressed shock and specifically addressed the LGBTI community, saying "we stand with you in solidarity".
Labor senator Penny Wong, who is Australia's most senior gay politician, expressed heartache and solidarity "with the LGBTI community everywhere".
Greens leader Richard Di Natale wrote "Our hearts are with the people of Florida".
Victorian premier Daniel Andrews released a short statement, telling the LGBTI community, "we stand with you".
And the Victorian minister for equality shared an image with the message, "love will conquer hate".
The US embassy in Canberra thanked Australia for their messages of support and calls for action.
Looks like there are no comments yet.
Be the first to comment!