A new international affairs poll has revealed Australia is more terrified of ISIS fighters than any other threat despite being geographically situated more than 13,000km away from the conflict.
The Pew Research Centre polled 1,000 Australians among 40 other nations and found that 69% of Aussies were "very concerned" about ISIS.
It far outranked the next two perceived threats, with 38% spooked by Iran's nuclear program and 37% fearful of cyber-attacks and climate change.
But Australia's concerns compared to the rest of the world are even more enlightening. Overall climate change is seen as the top global threat, with grave fears about ISIS clustered in the western world.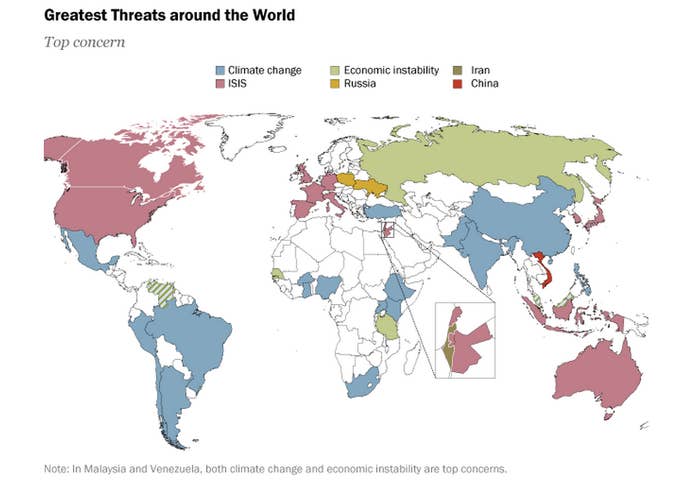 So the polling shows Australia is more concerned about ISIS (69%) than Ukraine is of Russia (62%). Jordan and Turkey, which share borders with occupied ISIS-territory, see the "caliphate" as less of a threat than Australia.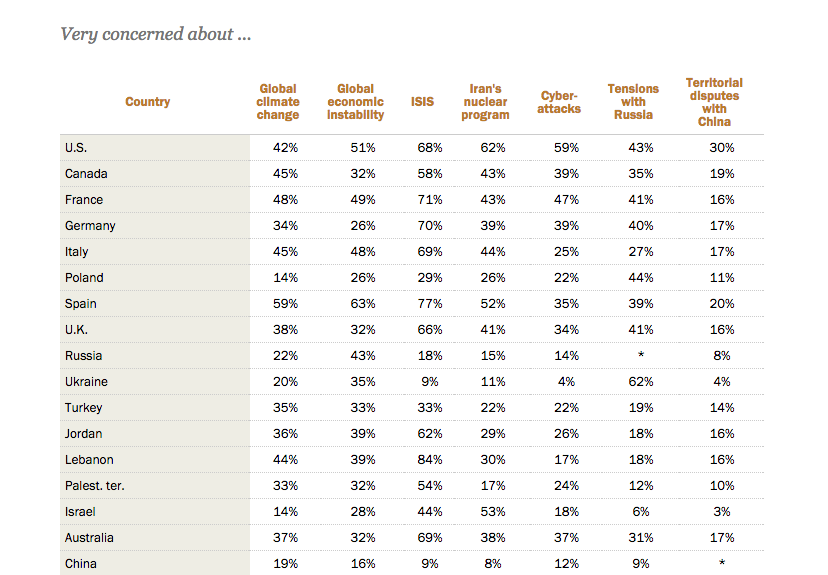 Finally, more Australians feel threatened by ISIS... than Israel is of Iran's nuclear program.
The numbers come after more than a year of prime minister Tony Abbott talking of the "existential threat" that ISIS (or as he refers to them, "the Daesh death cult") poses to the world.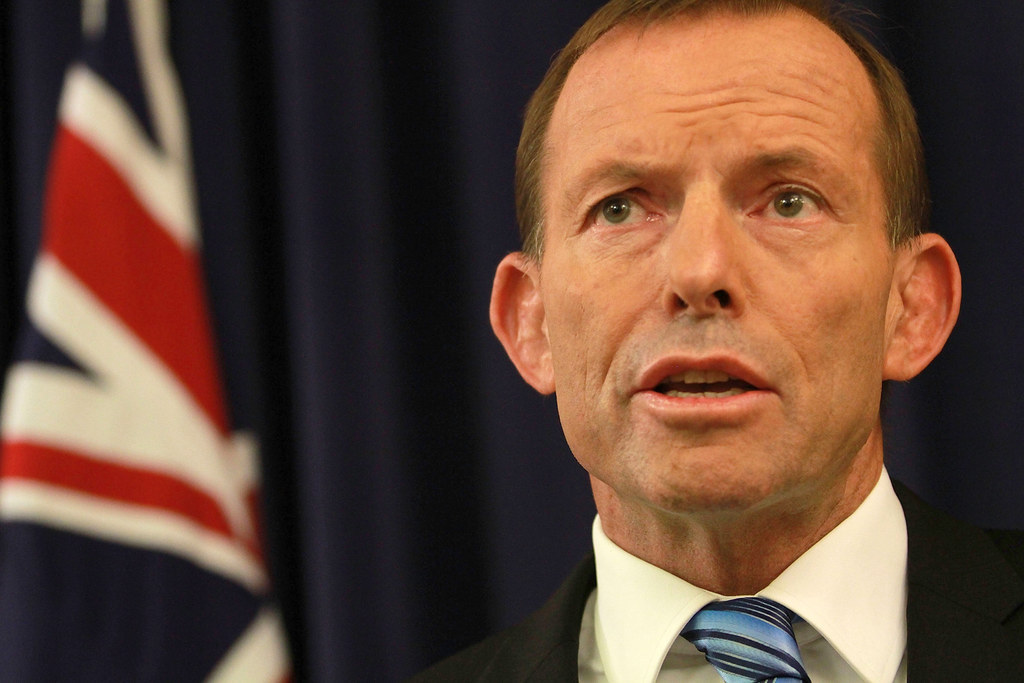 "This illustrates yet again that as far as the Daesh death cult is concerned, it's coming after us," said Abbott following the Tunisian ISIS attack last month.
Australia's "terror threat level" was raised to "HIGH" earlier this year following attacks in Sydney and Melbourne, which means authorities believe an attack is "likely but not imminent."