If you're just catching up on the latest episode of "I'm A Senator With Dual Citizenship...Get Me Out Of Here!", you might have missed the one about the secret Italian who blamed his mother.
Just to recap, earlier this week, Liberal National resources minister Matt Canavan resigned from Cabinet after claiming to have recently discovered he was a dual Italian citizen.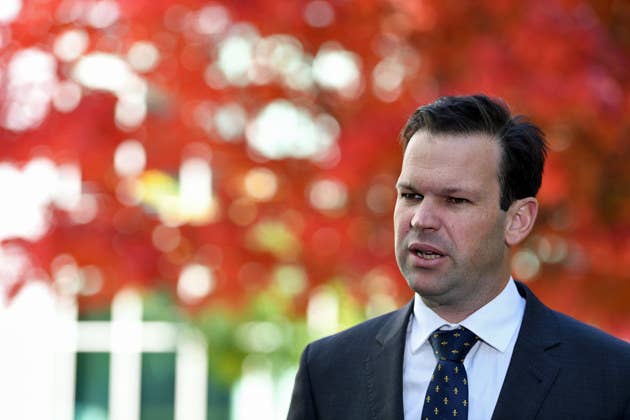 ...his mother, Maria Canavan (below) apparently applied for dual Italian citizenship for her 25-year-old son in 2006 without him knowing.
The first time Matteo Canavan threw his mother under the bus was on Tuesday at a press conference, telling reporters "mamma mia!*"
It reminded a lot of people of that time Australian cricketer Shane Warne was pinged for taking a banned weight loss drug and blamed his mother.
Soon after, Canavan tweeted a statement, again, placing the blame at the foot of his poor mother.
Like c'mon paisan, you were 25 at the time! You don't talk to her about this stuff?!
On Thursday, Canavan called a press conference after it emerged that a decade's worth of Italian mail addressed to him had reportedly been piling up at Maria Canavan's home.
On a dodgy Periscope feed, Canavan blamed his mother for a THIRD TIME, telling reporters he never knew about the mail, and "my Mum acted in what she thought was my best interest."
Greens leader Richard Di Natale has remained enraged, not only because Canavan has refused to resign - like his two party colleagues - but for the treatment of Canavan's mother.
Di Natale said of Canavan's excuse: "If you're a genuine Italian, if you're a real Italian you never blame your mum for anything. I know that."