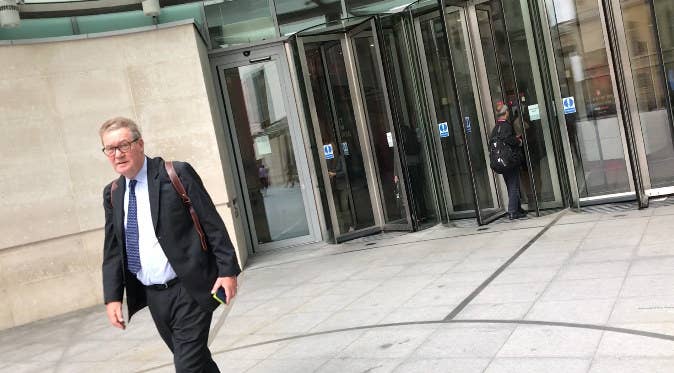 An Australian diplomat who reportedly played a major role in kickstarting the Trump-Russia probe has repeatedly refused to answer questions about his interactions with former Trump aide George Papadopoulos, saying that revealing anything about the episode would not be in "Australia's national interest".
On Wednesday morning, BuzzFeed News asked Alexander Downer, the former high commissioner to the UK, for his reaction to Papadopolous's claims that Downer was acting as a spy when they met.

"It's not in Australia's national interest that I get involved in this debate, and I'm not prepared to," Downer told BuzzFeed News outside the central London headquarters of the BBC, where he was doing a radio interview. "I'm not getting involved in American politics."

According to the New York Times, Downer told US authorities that he met with Papadopolous at a London wine bar in May 2016, where, it's claimed, Papadopolous told Downer that Russia had dirt on Hillary Clinton.
Downer reportedly passed on this information to the Australian government, which then passed it to US authorities. This was one of the factors that sparked the FBI investigation into potential links between Donald Trump's election campaign and Russia.
Papadopoulos, who was earlier this month sentenced to 14 days in prison for lying to the FBI, has turned his attention to publicly bashing Downer. He has posted nine tweets about Downer in 12 days, accusing the former high commissioner of spying and secretly recording their conversation.

Papadopoulos said in another tweet: "I think it's time Downer is as exposed as Christopher Steele," referring to the former British intelligence officer behind the Trump dossier. He has also tweeted at the heads of the US Senate Intelligence Committee that he's willing to testify about Downer.
Papadopoulos has not produced evidence to support any of his claims.
BuzzFeed News put a series of questions to Downer but he would not be drawn on the affair.
"Honestly, I've been in politics for a quarter of a century, and I've been accused of billions of things," he said, repeating: "I'm not getting involved in American politics".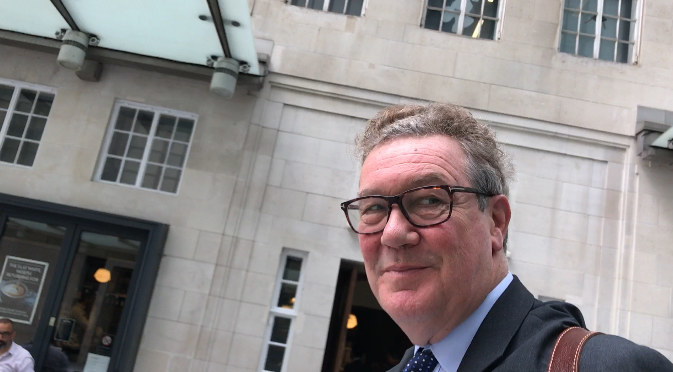 In his interview with BBC radio on Wednesday, Downer also laughed at the claims he was a spy. "I was the Australian high commissioner," he said. "I'm not going to get into these sort of allegations."
Downer's response echoes that of the Australian government. Earlier this year, BuzzFeed News filed a series of Freedom of Information requests with the Australian Department of Foreign Affairs and Trade (DFAT) relating to Downer's diary entries, emails, and text messages relating to Papadopoulos.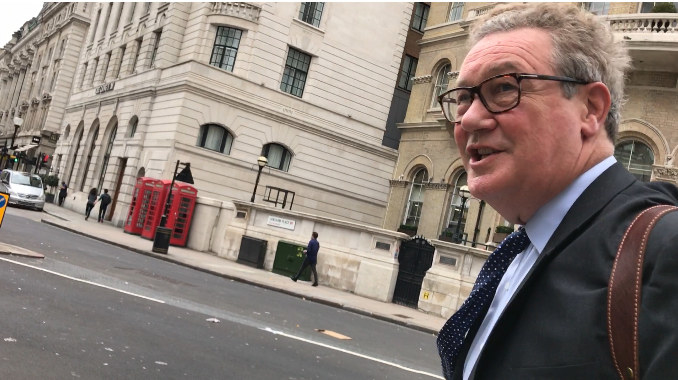 Officials deemed that the release of some of the information would be against the "public interest", while in other cases they refused to confirm or deny that specific records exist.
The paperwork released also showed that Penny Williams, the deputy secretary of DFAT and one of the most senior foreign officials in the Australian government, was briefed on the release of the information.
This has meant that Downer and DFAT have been able to avoid any public scrutiny over their role in events that led to the FBI investigating Donald Trump over his ties to Russia. At a public estimates hearing before senators earlier this year, Australian foreign officials also refused to answer questions about Downer's role, saying it was not "in the national interest to engage this matter".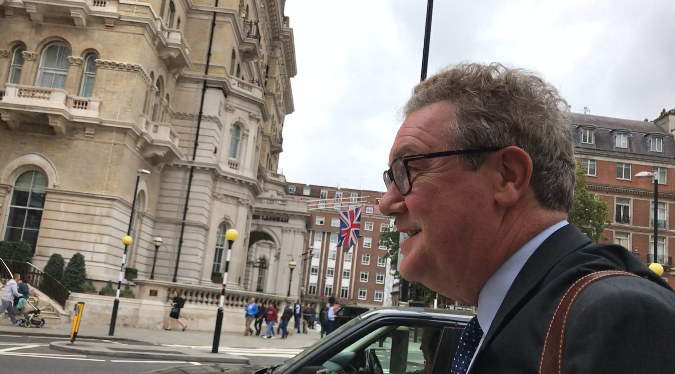 After declining to answer further questions from BuzzFeed News, Downer said: "Please respect me, respect my privacy.

"I've answered your questions. I've told you what my answers are. I'd be grateful if you'd let me get on with the rest of my day."