An Australian graphic designer has spent $3,000 to erect a 'shame shrine' to Prime Minister Tony Abbott in the middle of Sydney. And his plans, which are totally within laws, don't stop there.
Michael Agzarian (pictured) started his campaign called "abbottsolutelynot.com" in a Wagga Wagga studio several years ago.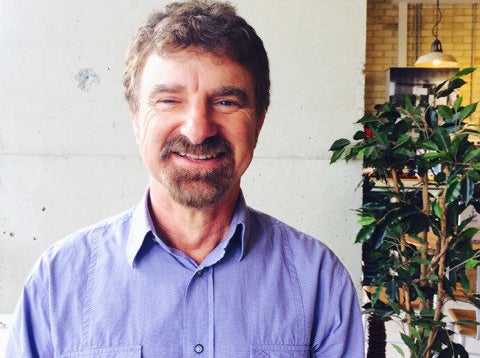 He told BuzzFeed News he finds Mr Abbott "aloof and out of touch" and he has a deep fascination with political iconography.
It led him to shell out his own money and borrow the symbolism from Shepard Fairley's Obama poster for the 4.5 metre sign in Chippendale.
"It's a brilliant icon. It's like a lot of 60s and 70s posters which borrows those early images of The Beatles. There is a tonal dropout and it's something that is identifiable straight away," he said.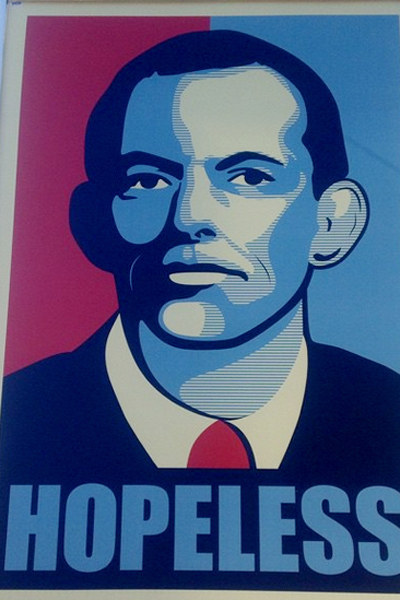 Mr Agzarian worked with outdoor advertising company APN Outdoor to find a legal space for the poster. APN would not comment to BuzzFeed News but confirmed the anti-Abbott material is legal and fits its company specifications.
Triple J host Nina Las Vegas is Mr Agzarian's daughter. She spread the message far and wide on Thursday.
Mr Agzarian has been overwhelmed with the response which includes money flooding in for more signs and posters. He claims there is nearly enough money for a second sign using donations from supporters.
"I've been getting some amazing emails, even pensioners who are giving $5. And then there's the people calling for us to bring it to Brisbane as well," he said.
"I reckon it will happen."