A Closer Look At The "Shirtfront" Between Tony Abbott And Vladimir Putin That Never Was
Mr Abbott was just centimeters away!
The awkward family photo of the APEC pageant threw up some juicy pairings among the contestants this year.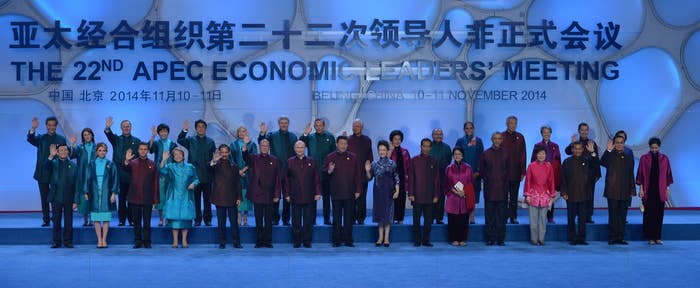 None moreso than Prime Minister Tony Abbott forced to stand behind his would-be arch-nemesis Russian President Vladimir Putin.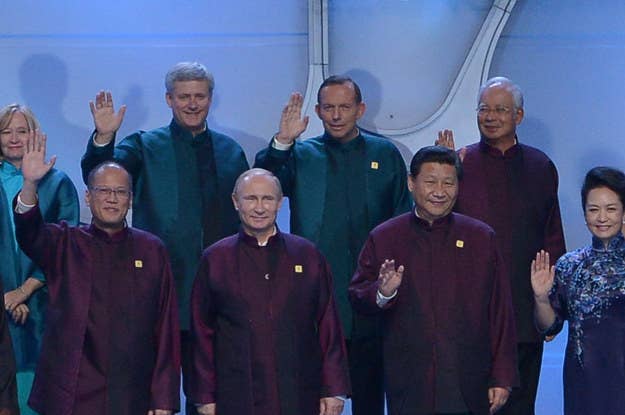 But despite all the promises no shirtfront was forthcoming. Whut.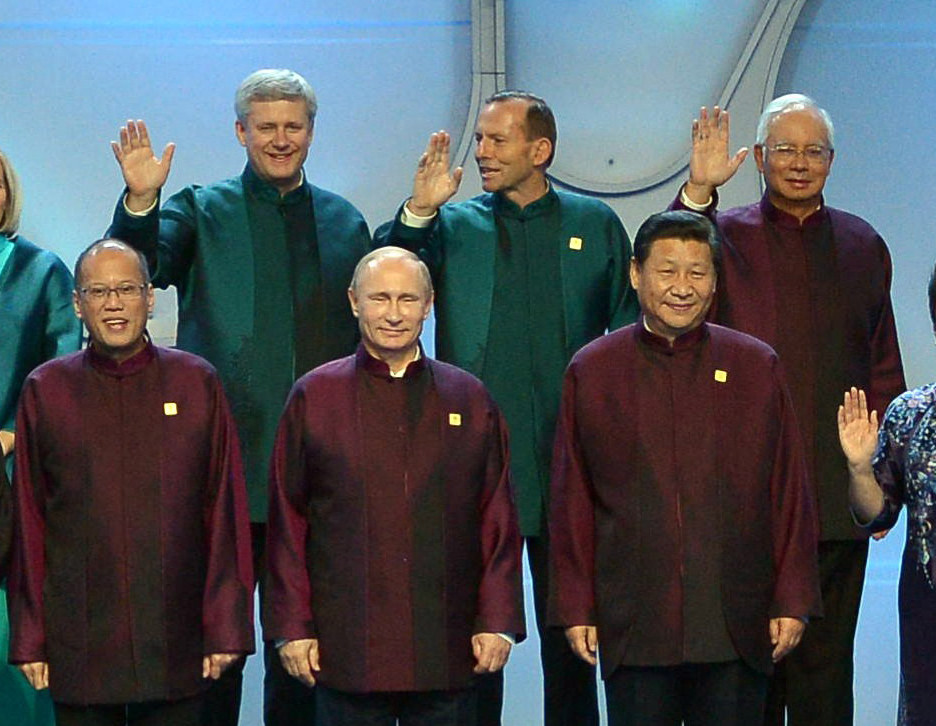 Canadian Prime Minister Stephen Harper cleverly stepped between the two, stopping what was going to be a full blown shirtfront.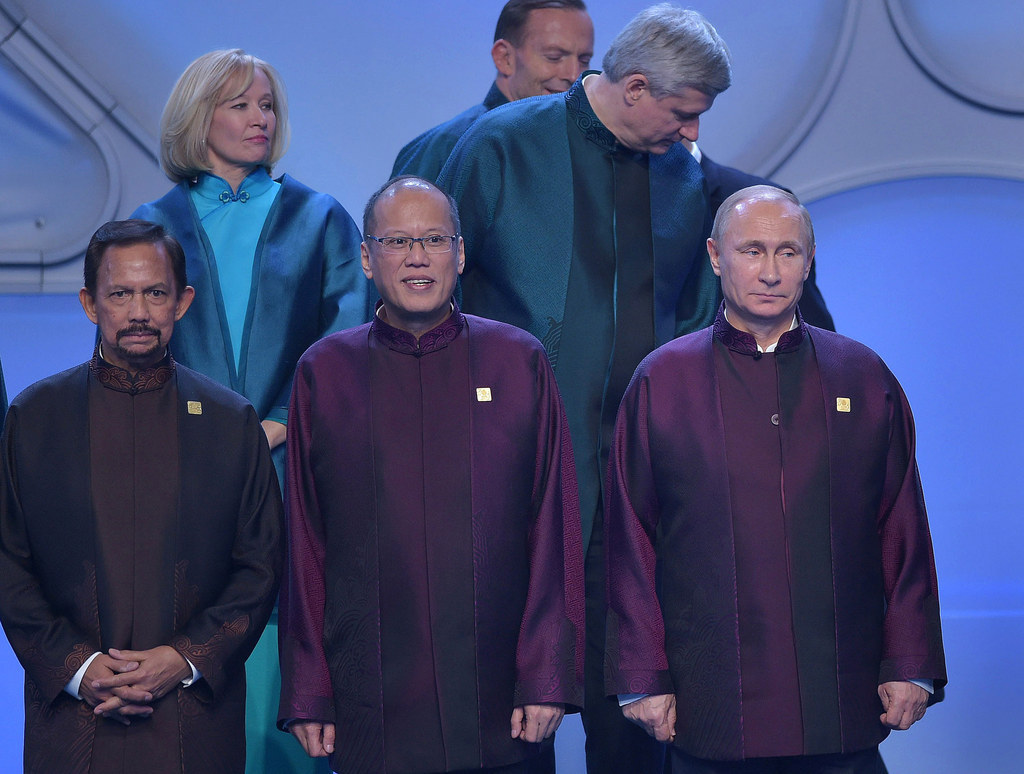 And Mr Abbott, like an awkward teenager trying to avoid his crush, he WAS OFF! Maybe he needed a little 'Dutch courage' before the shirtfront?
But according to The Daily Telegraph the two men did indeed have a conversation about the downing of MH17... and there was no shirfront.
Repeat. No shirtfront.
Perhaps Mr Abbott was so taken by the Star Trek-inspired shirts he instead wanted to maintain the peace, live long and prosper.