Radio talkback host Alan Jones has outed Tony Abbott as an avowed supporter of medical cannabis who believed it was decriminalised already.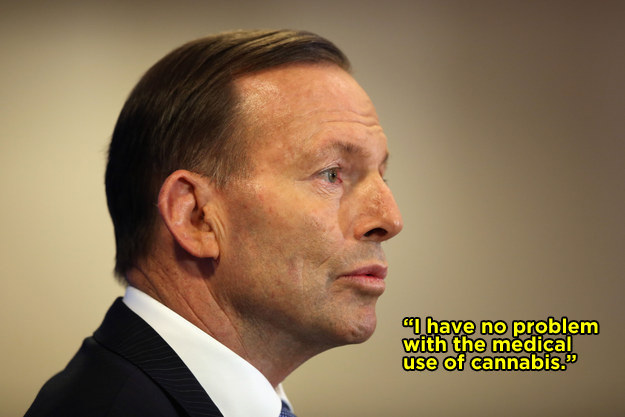 Alan, I have no problem with the medical use of cannabis. I have no problem with the medical use of opiates. I was under the impression that the personal use of cannabis was no longer an offence in New South Wales. If a drug is needed for a valid medicinal purpose though, and is being administered safely there should be no question of its legality. And if a drug that is proven to be safe abroad is needed here, it should be available.I agree that the regulation of medicines is a thicket of complexity, bureaucracy and corporate self-interest. My basic contention is that something that has been found to be safe in a reliable jurisdiction shouldn't need to be tested again here.
The New South Wales Premier Mike Baird acted earlier in the week, calling for a medical trial of the use of marijuana and told authorities not to prosecute adults using the drug to treat terminal diseases.
Jones piggy-backed on a popular online petition launched by Dan Haslam's mother Lucy, calls for authorities to allow the terminally ill 24-year-old to use medical cannabis to manage the side-effects of chemotherapy.