Tony Abbott's decision to re-contest the next election despite being chucked out as PM is drawing stark comparison to past prime ministers.
Many suggest that Abbott has chosen the path of dumped former PM Kevin Rudd, rather than bow out gracefully like Bob Hawke.
After months of rumors, Abbott wrote a Facebook status on Sunday night to let his fans know he'd be throwing his hat back into the ring for this year's election.
And his most ardent right-wing supporters were out and about on Monday morning praising the decision, led by dumped senate leader Eric Abetz.
"He's a young 58 and I'm sure he's still got many good years of service left in him and Australia will be the beneficiary," Abetz said on ABC Radio.
Abetz also rejected suggestions there's similarities between Abbott and Rudd.
"Tony Abbott is absolutely no Kevin Rudd and therefore I believe those sorts of analogies aren't appropriate in any way shape or form," he said.
"Kevin Rudd was always about one thing only - Kevin Rudd - whereas Tony Abbott has always been about one thing - namely the Australian people."
The analogies continued though. Bill Shorten's office reportedly called Abbott's decision "worse than the Terminator. He just keeps coming back."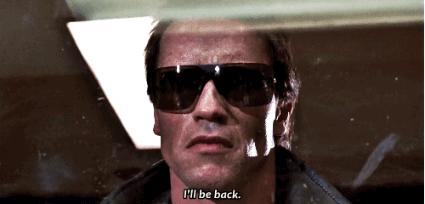 Though if Labor's looking for a more culturally relevant pop-culture reference they should look no further than this recent Disney banger.