In the stunning grounds of Norfolk Island's old army barracks, more than 200 locals staged what was being called a "last stand" before being swallowed by the authority of the Australian government.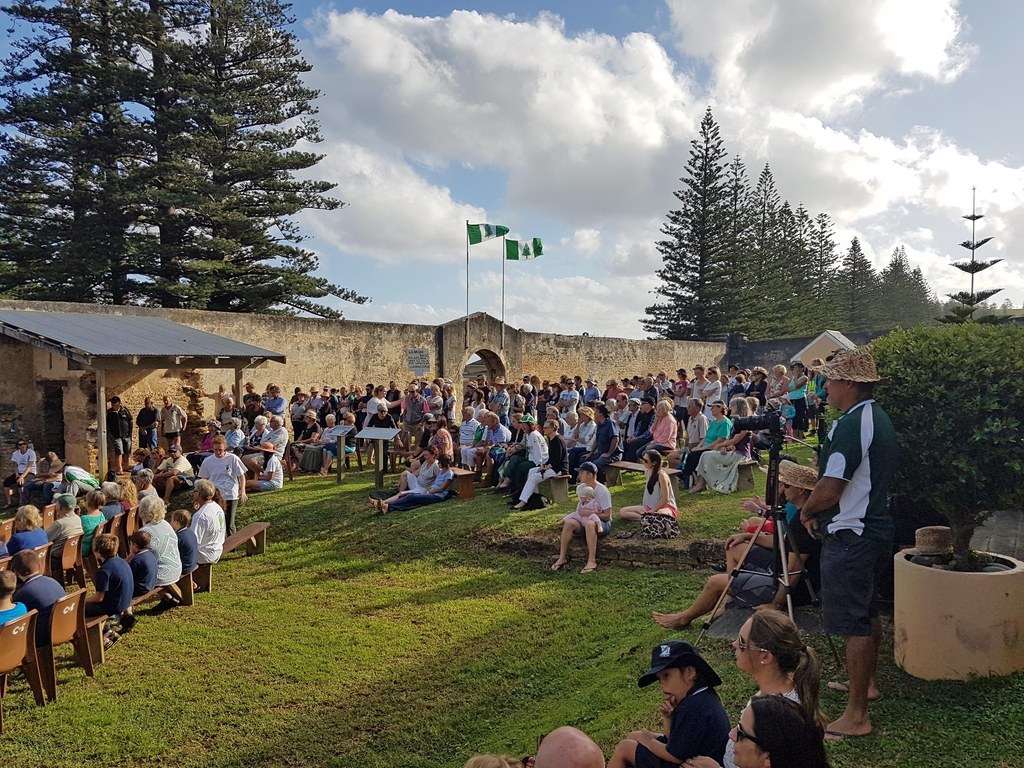 Former chief minister Lisle Snell was among the passionate crowd that gathered to protest against the Australian government's decision to dissolve the legislative assembly (which had been running fine since 1979) and take control of the island territory.
The eerily titled Norfolk Island "reform initiative" will come into effect on July 1 and Australian law will be forced on the locals.
Speaking to BuzzFeed News over the phone, Snell said locals occupied the old parliament and surrounding barracks to send a message to Aussies: "We are Norfolk Islanders. We are not Australians. Why are they denying us that?"
It turns out the crowd represented a little more than 10% of the island's entire population. Norfolk Island is a small territory off the eastern coast of Australia, with a long history of going it alone.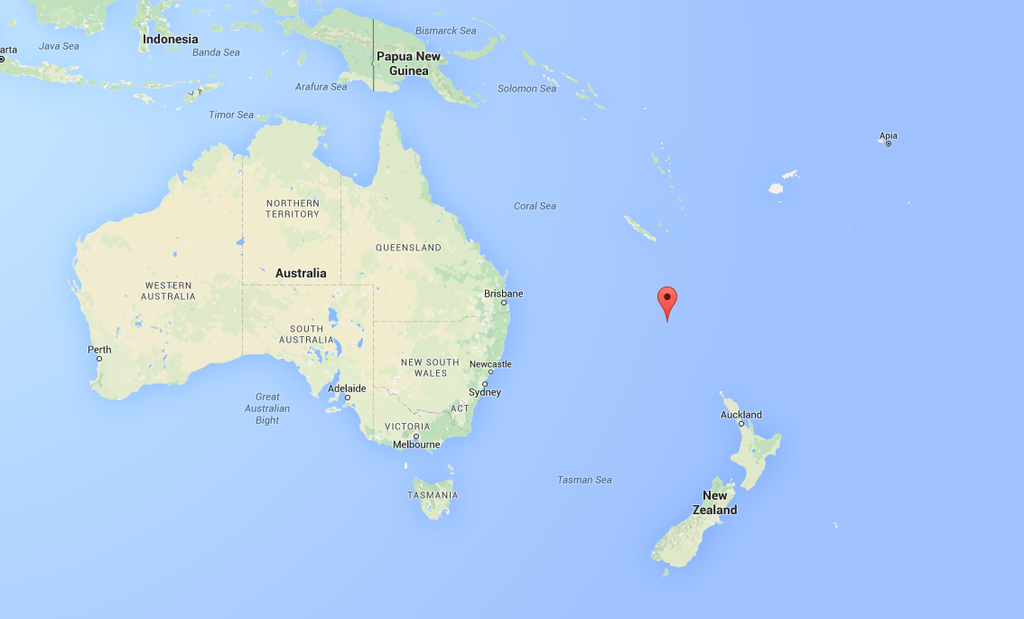 According to Snell, many of the 1200 Norfolk Islanders who live on the volcanic island are descendants of the original British settlers in the late 1700s. Some still speak their own local language (a combination of English and Tahitian).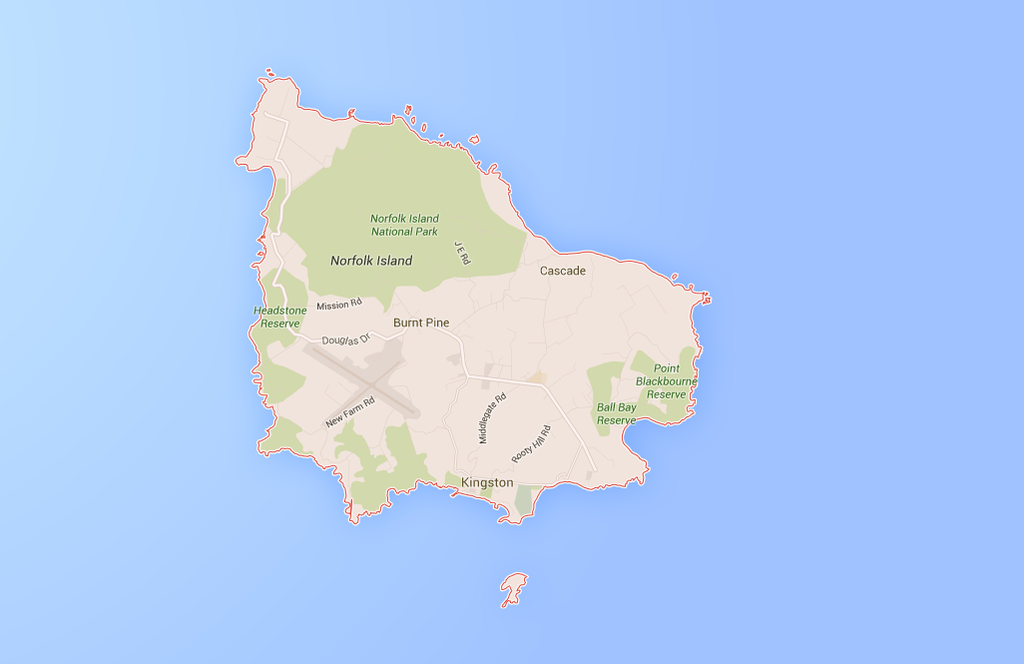 The island is just a two-hour flight from Australia and is a tourism hotspot. Until recently, it ran its own immigration, customs and post office service, under a form of self government. The island's local industry was built around the influx of tourists from Australia and New Zealand.
"Under self government they had 30 plus years of surplus. But coming out of the GFC there was a lot of financial strife because of a tourism downturn," said former journalist Tim Vollmer, who was on hand to witness the occupiers on Wednesday.
Last year, Australia's parliament passed laws to take control of the island, arguing that its laws and services were old and outdated.
Vollmer said locals were distressed by the move. "They are concerned that they're being stripped of their sovereignty. They'll be governed by Australians but they're not Australians."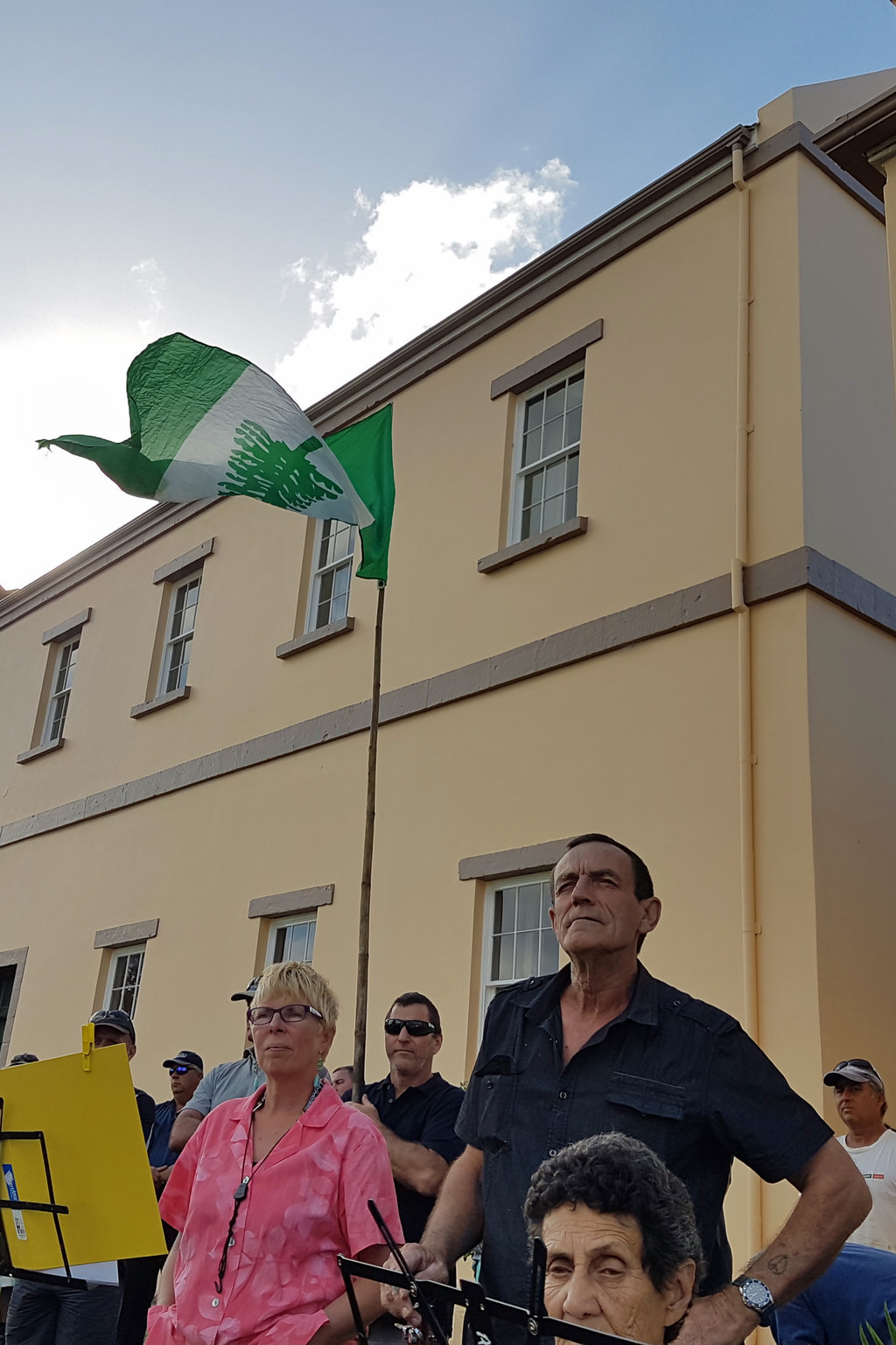 The locals even held a vote this year, rejecting Australia's takeover in a referendum (634 people voted "yes", 266 voted "no"). "There is great stress, depression, my people are losing their jobs. The promises from the Commonwealth are not eventuating," Snell said.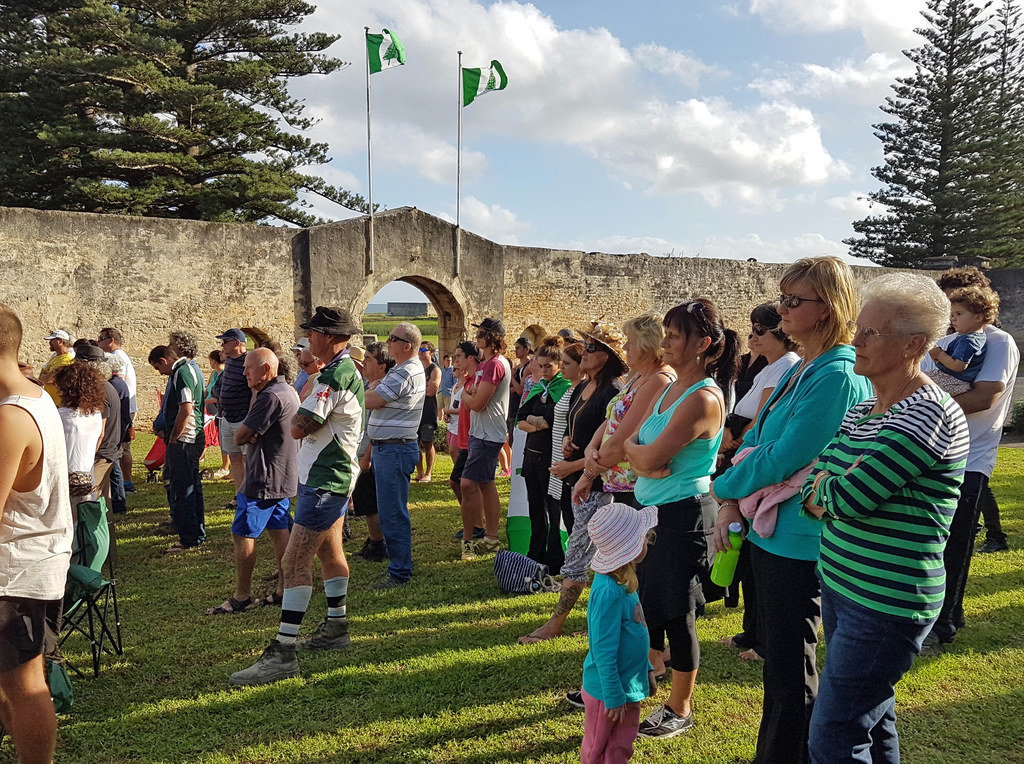 As well as the island's parliament shutting down (it'll be replaced by a council), some services will be privatised and NSW government laws will be forced onto the Norfolk Islanders.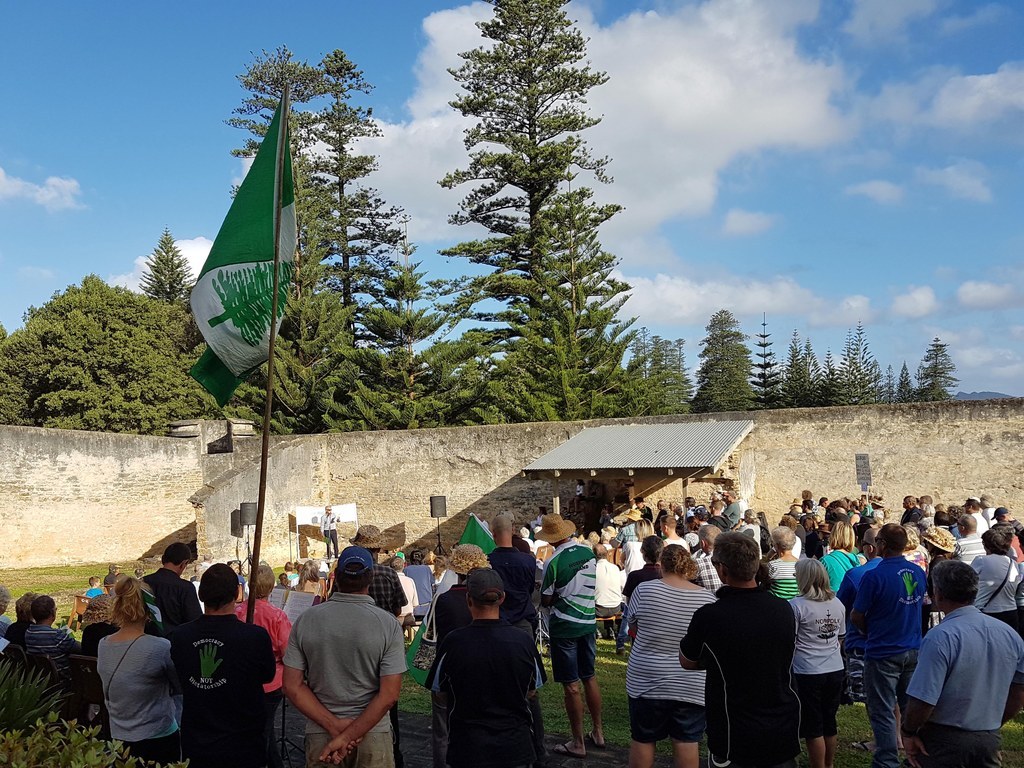 Despite their proud parliamentary occupation, the locals' last real avenue for protest is at the United Nations. Human rights lawyer Geoffrey Robertson presented a petition to the UN on behalf of Norfolk Islanders, and called Australia's actions a "heavy-handed attempt to re-colonise part of its domain".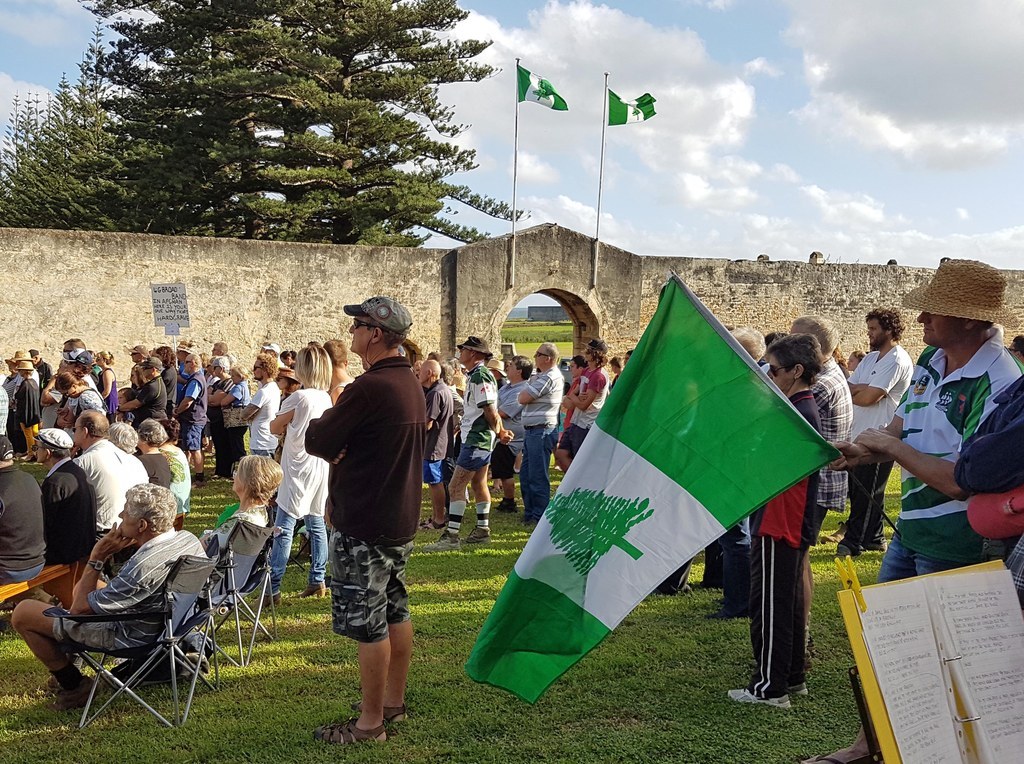 For the lawyer and for locals one of the biggest concerns is an apparent crackdown on free speech on the island. According to Snell and Vollmer, the local radio station has been told to censor anyone who speaks out against Australia's power grab.
"All broadcast of a political nature, or not in favour of the reform have been disallowed. If they are allowed, they are censored," said Snell.
But at the occupation, a group of committed islanders stayed overnight to show their commitment to the cause. Today, a barbecue was planned at the old parliamentary site.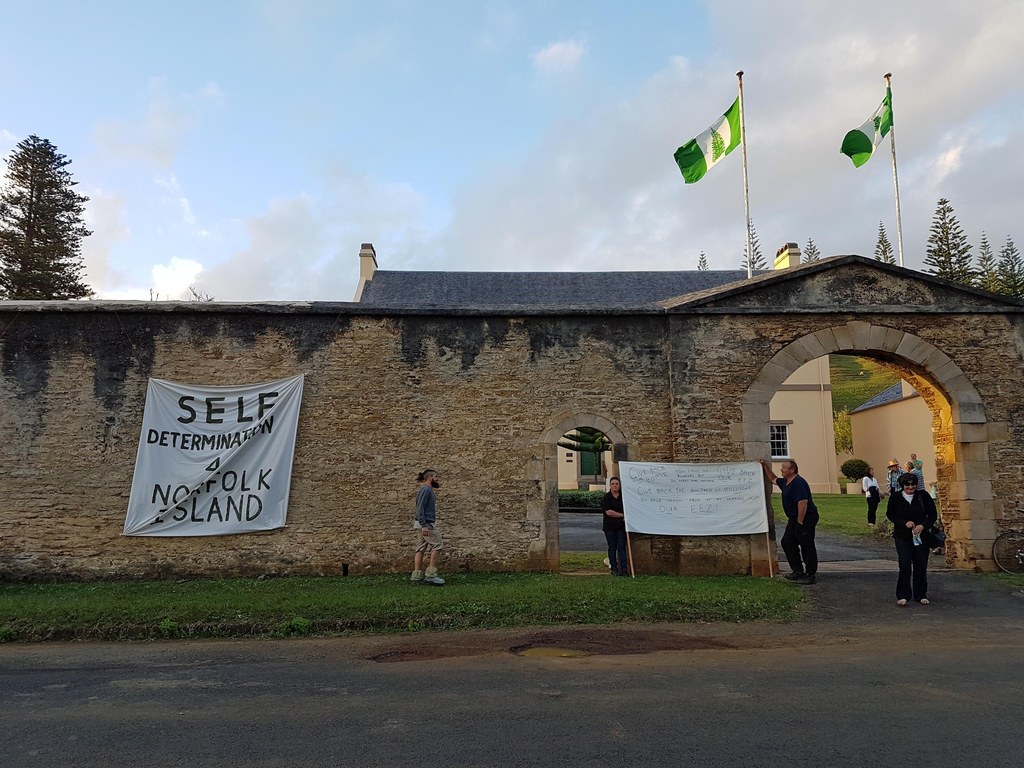 "This is a demonstration against what the Australian government is doing. It's simply not working," said Snell.
"We just simply want to continue to be Norfolk Islanders."