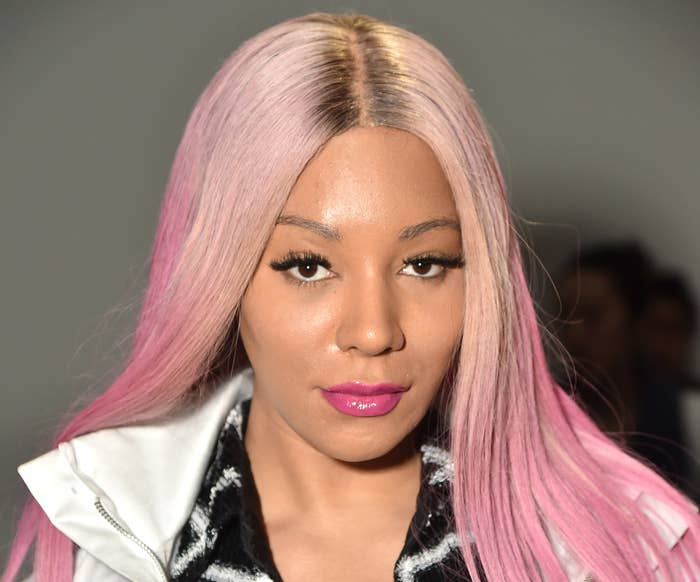 Model Munroe Bergdorf has stepped down from a Labour advisory panel for LGBT issues, blaming "attacks" from Conservative newspapers like the Daily Mail for stoking "relentless online abuse".
Bergdorf — who was sacked by L'Oreal for comments calling out white privilege last year — had been appointed by Labour's shadow equalities minister, Dawn Butler, to the LGBT panel.
It led to more coverage of the 29-year-old's previous tweets, including those that showed the model calling someone a "hairy barren lesbian" and another a "butch lezza" on Twitter.

On Tuesday morning, Bergdorf said she had decided to step down from the panel, hitting out at the "transphobic rightist agendas" of the "conservative right-wing press".
"Following last week's exciting announcement that I had accepted a place on an LGBT advisory board assembled to offer counsel to Dawn Butler, the Labour party's women and equalities minister, it is with great sadness that I have decided to step down," Bergdorf said in statement posted to Twitter.
"This is a decision that I've had to make due to endless attacks on my character by the conservative right wing press and relentless online abuse. I refuse to be painted as a villain or used as a pawn in the press' efforts, especially those at The Daily Mail, to discredit the Labour Party and push their transphobic rightist agendas."
"I wanted my appointment to be something positive and exciting for the community, but instead it has turned into nasty tabloid fodder."
Her resignation comes after HuffPost reported Labour will allow "self-defining" transgender women "guaranteed access" to stand for election on the party's all-women shortlists.